Flâneur, (noun): A man who saunters around observing society.
So says the Oxford English Dictionary, but in the case of Rik Moran, it's less about aimless, leisurely loafing as it is about rigorous exploration, documentary photography and social commentary.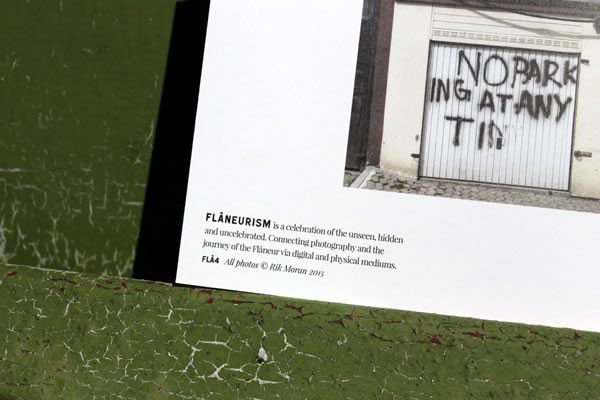 Flâneurism is the name of London-based Moran's four-part project looking at austerity, censorship and gentrification in diverse international settings. Three 24-page, A5 books tackle a different topic in a different location, with a common aim to bring to the fore neglected or unprepossessing buildings and public places.
Moran visited Greece to investigate the legacy of the 2004 Olympic Games in FLÂ2. Once Were Olympians looks at a bankrupt country struggling with realities far removed from the idealism of the Olympics, and saddled with multi-million pound facilities left to rot as investors are desperately sought for redevelopment. A Chronicle of Current Events is the title of FLÂ3, addressing surveillance, hidden communication, protest and paranoia in Moscow. Elephant and Castle's demolished Heygate Estate is revisited in FLÂ4; What Once Was Future is Now Forgotten chronicles the housing estate's journey from the forward-thinking, Corbusian ideal of the 1970s to an ugly obstacle standing in the way of the area's current regeneration.
A precursor to the series, titled FLÂ1, consisted of 500 original prints left to be discovered on the streets of London, placing the images back into their urban context. The editions, priced at £7 each, are available to order from the Flâneurism project's website.