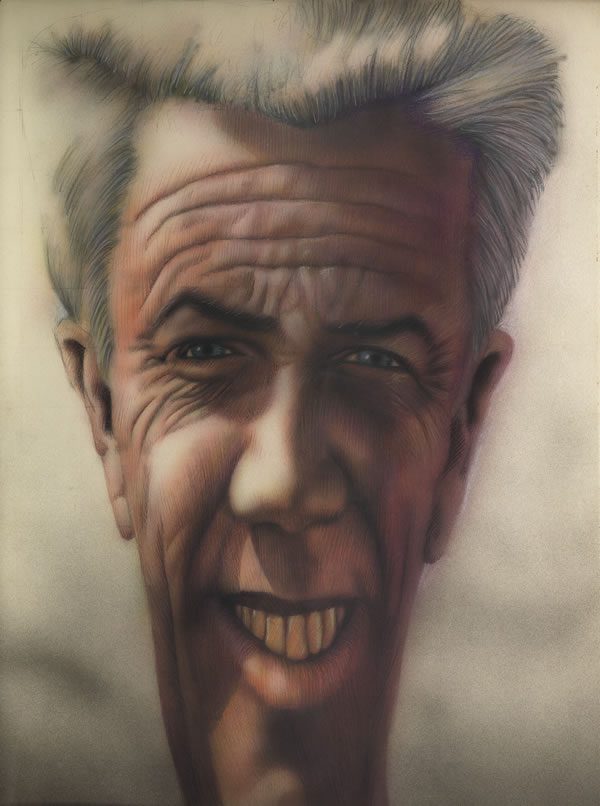 Jim Shaw is a bit of a weirdo. He knows it and he doesn't care. In fact, the Michigan native, whose artistic practice spans painting, drawing, sculpture and music, has been letting his inner freak run riot in public throughout a three decade career on stage and on paper.
Known as a Los Angeles artist, Shaw is currently the subject of a comprehensive retrospective for the first time in New York; The End is Here at the New Museum takes axe to his oeuvre and lets the surreal, macabre goop run everywhere.
Spooky echoes from the frightening imaginary episodes of childhood resound throughout Shaw's work, especially in projects such as the Hall of Mirrors-influenced Distorted Faces series and the covers of fictional magazine Monsters of Filmland. The exhibition features one of Shaw's most recent and ambitious works in the theatrical shape of 2009's immersive installation Labyrinth: I Dreamt I was Taller than Jonathan Borofsky, while at the other end of the spectrum, The Hidden World delves into Shaw's archive of religious educational materials. The circus rolls into town on 7 October, and leaves on 10 January 2016.