A photography competition aiming to draw attention to issues surrounding human rights is being held at the Venice International Film Festival in September.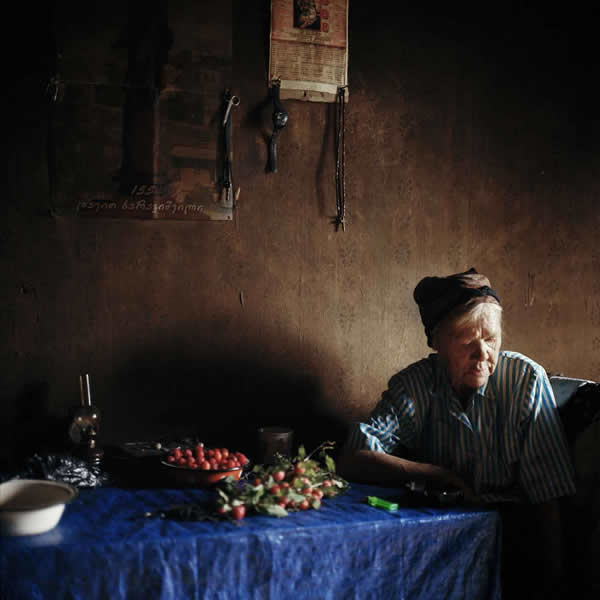 The submissions process for PRISMA launched at the Venice Biennale earlier this year, and now the entrants have been whittled down to a final group with their work to be exhibited at the Italian city's Monastery of San Nicolò.
Twenty international artists have contributed one image each on this year's theme of Freedom. Their interpretations around this broad topic include freedom of representation, such as in the photograph from Jumoke Sanwo which addresses gender equality in Nigeria, Italian artist Myriam Meloni's work tackling freedom of migration, and freedom in the most basic sense as portrayed by Mario Badagliacca in his prison scene. The exhibition also features work from guest exhibitor Rena Effendi, from Azerbaijan, who is part of the judging panel. The public can view the PRISMA show between 11 September and 11 October.
The full list of participants is: Jenevieve Aken (Nigeria), Mario Badagliacca (Italy), Max Bastard (South Africa), Chen Yi-Jie (Taiwan), Nicolas De Luigi (Italy / Switzerland), Jean-Jérôme Destouches (France / Argentina), Khaled Hasan (Bangladesh), Michael Vince Kim (Korea / USA), Ivan Kovalev(Russia / USA), Mário Macilau (Mozambique), Myriam Meloni (Italy), Adam Jacobi Moller (Denmark), Ramón Ruiz Sampaio (Mexico), Michele Salati (Italy), Jumoke Sanwo (Nigeria), Simone Settimo (Italy), Luigi Storto (Italy), Federico Sutera Sardo (Italy), Patrick Tombola (Italy / Australia), Margherita Vitagliano (Italy).
The first edition of PRISMA Human Rights Photo Contest is organised by The Global Campus of Masters' Programmes and Diplomas in Human Rights and Democratisation in collaboration with Lightbox.