The Contemporary Jewish Museum (the CJM) in San Francisco is currently exhibiting Amy Winehouse – A Family Portrait, an intimate profile of the late singer and songwriter who tragically joined the 27 club four years ago.
Coinciding with the release of the touching documentary Amy, by British filmmaker Asif Kapadia, the exhibition (in cooperation with the Jewish Museum London) takes a look at Winehouse's younger years, early career, rise to fame and Jewish roots.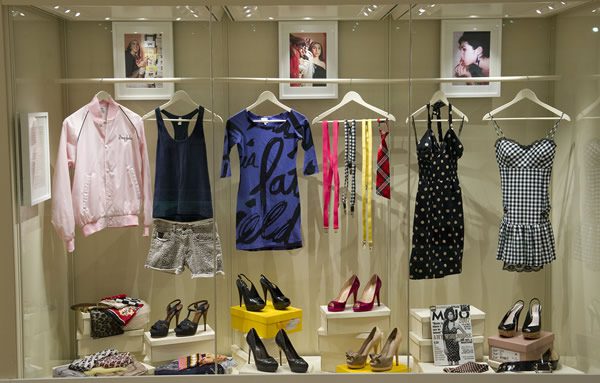 With unprecedented access to her belongings — granted by the Winehouse family — visitors will be able to delve into her passion for music; the London neighbourhoods of Southgate where she grew up and Camden, where she moved as her career took off; her audition letter to the Sylvia Young Theatre School, where she describes herself as "loud"; family photographs; a school performance; and stories shared by her brother Alex Winehouse.
Rising to peak stardom after the release of her second album, Back to Black, in 2006, Winehouse became as well known for her excessive lifestyle and distinctive sense of style (that beehive; those tattoos; the lashings of eyeliner). You know the rest of the turbulent tale.
The exhibition, which continues until 1 November, also includes the old Regal guitar that served as a starting point for many of her hits; the music collection that inspired her; and the Luella Bartley dress Winehouse wore for her 2008 Glastonbury set — where it appeared the singer had managed to turn her troubles around, despite then husband Blake Fielder-Civil's incarceration.
Running simultaneously is an exhibition showing works of three contemporary artists invited by the CJM to display their paintings and drawings of the singer, in a show entitled You Know I'm No Good.