There are some amazing sights to see in New York City, and as photographer Arlene Gottfried illustrates in her latest exhibition, they often have nothing to do with skyscrapers or other famous landmarks. It's the diverse range of people living within the five boroughs that are the biggest source of fascination for Gottfried; the Brooklyn native has grown up amid New York's unparalleled cosmopolitanism, and has been documenting the city's characters since the 1970s.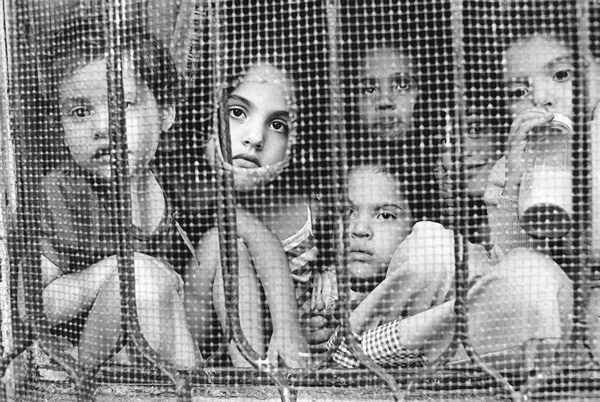 Hardhitta Gallery in Cologne is hosting Gottfried's first show in Germany since 1982,and the photographer has assembled 25 of her favourite images from the start of her career through to the 1990s. Throughout the collection, the photographs veer from comedically quirky to joyous to sad and back again.
The city isn't short of extroverts willing to be immortalised on film, but it's the colourful everyday New Yorkers who provide some of the best moments in the show. Perhaps Gottfried's greatest talent is the knack of finding, in one frame, the ordinary and the extraordinary — New York in microcosm.
The exhibition, entitled These Days, runs from 5 September to 9 October.