London has got loads to recommend it as a city, but you wouldn't necessarily describe it as a fun place. Grey, serious and sober, rather than whimsical and welcoming. All that is about to change as you view the capital from a fresh perspective, through the child-like eyes of Parisienne artist Sandrine Boulet. London hasn't been this much fun since Disney weaved their animated magic in Mary Poppins and Julie Andrews blew in on the wind to turn everything on its head.
Boulet has dubbed herself an "hallucinartist" who experiences visions from morning to night. Her London is alive with characters who spontaneously appear in the most unlikely of places — from cute critters peeking playfully from the bearskin hats of palace guards to heroic, anthropomorphic skyscrapers keeping vigilant watch over the city while enjoying a morning brew. These visions — enough to get most folks a spell in the special section of hospital — have been brought together in a collection that mixes photography, illustration and in situ urban art interventions. Londovisions is on show at KK Outlet until 27 June.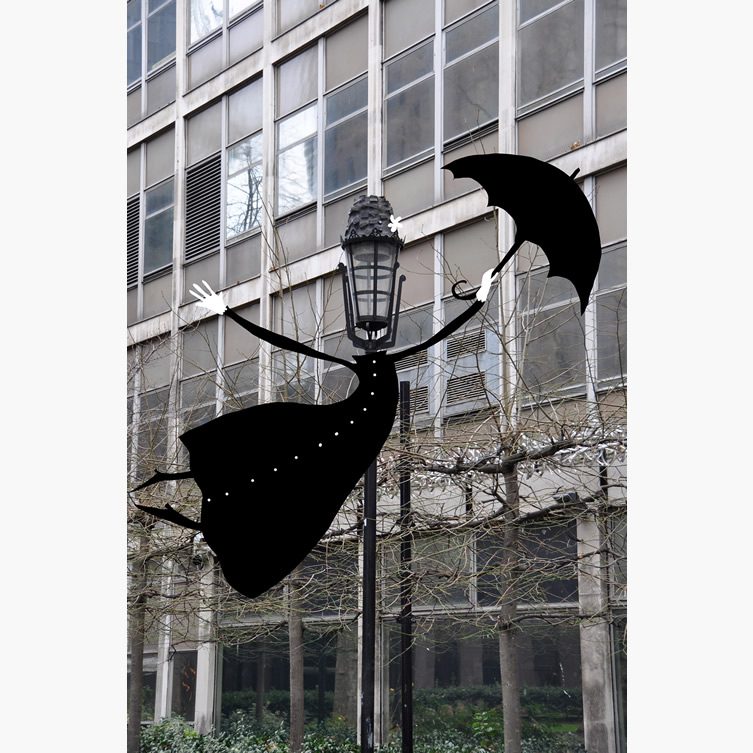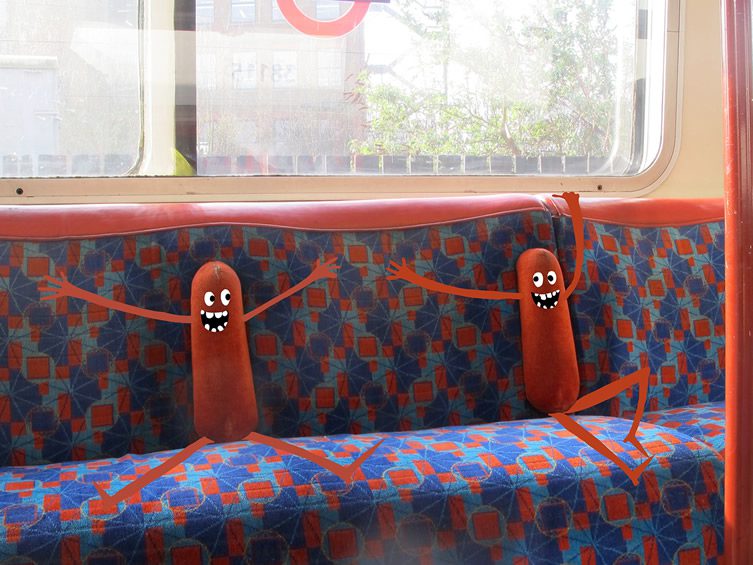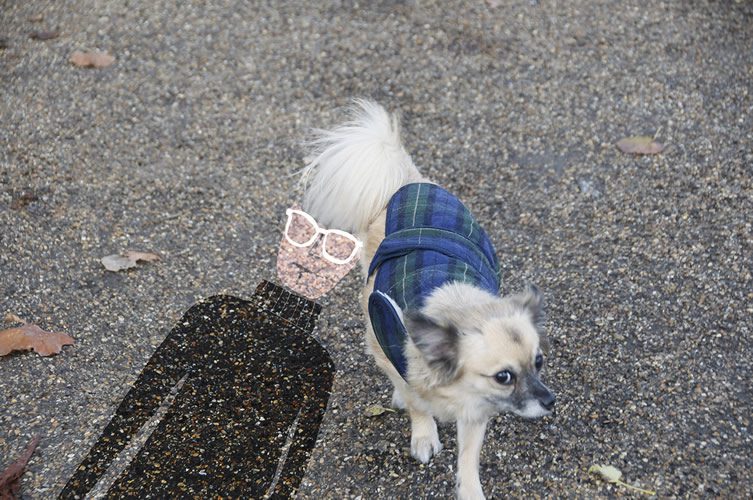 In their own words: Sandrine is a French artist based in Boulogne-Billancourt, Paris. Her work is deliberately eclectic. A mix of photography, illustration, urban art and in situ works. A self proclaimed 'hallucinartist'. Sandrine came to London and… had… visions. Londonvisions.
Think you know London and its every nook and cranny? Think again. Londovisions presents an abundance of brand new, previously unseen, London themed stereotypes, observations and artworks. A dimension between dream and reality. Funny, playfully imaginative, smile inducing. You'll not look at familiar iconic London buildings, street furniture, signage, discarded rubbish or British pageantry and pomp in the same way ever again.
Sandrine's style: I wake up and I see things. I eat and I see things. I have visions all the time, day and night. Sometimes it wakes me up at night and during the day it wakes me up too. Those words of this Bowie song describe better than any of my words how I feel: "There is happy land where only children live… It's a secret place and adults aren't allowed there Mr Grownup…"
London, through Sandrine's eyes, never looked so good.