We've been singing and dancing about craftspeople recently, and for good reason. A new wave of makers are preserving tradition by using age-old techniques to create products that are of real value – many pioneering a progression in the definition of luxury. We're not talking designer labels as we know them, we're talking design, conception, man-hours and honesty.
On a recent visit to Ireland, we had the opportunity to meet some of the isle's craftiest individuals. Thanks to Jameson, well known champions of Irish crafts, we found ourselves at the De Bruir studio in Kildare. Run by designer/maker Garvan De Bruir, we spent the day getting to know the man behind a range of celebrated leather accessories. Crafting bags, tech-cases, flight satchels… bow ties… from leather for over five years, De Bruir's designs are simple, honest, hardwearing, functional. Sculpted using carpenters tools, he tells us of his love for working with leather. After completing a Masters in fine furniture design, and several years working with wood, discovering the flexibility of leather led a certain cog to click.
Housing his collection of ancient tools, old sewing machines and the finest English sheepdog in Ireland – I adore the functionality and design of Garvan's wooden pavilion workshops. A living room floor to ceiling in wood and leather, these extendable spaces double up for work and home, and showcase what the Irish craftsman does best.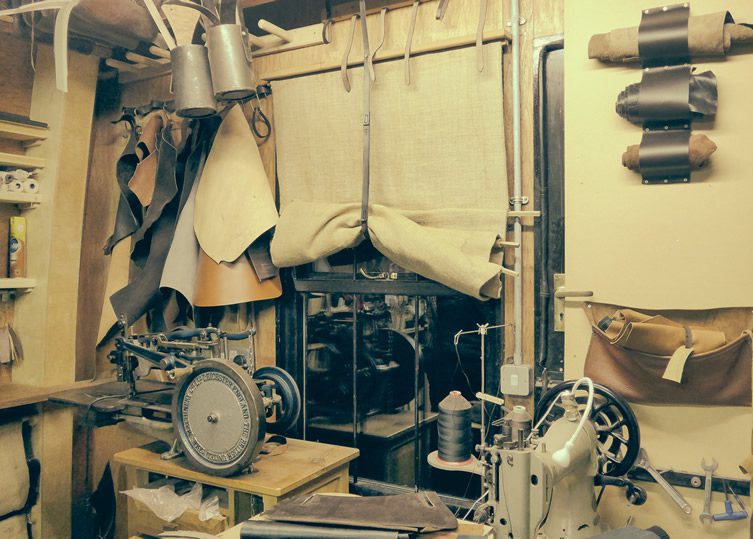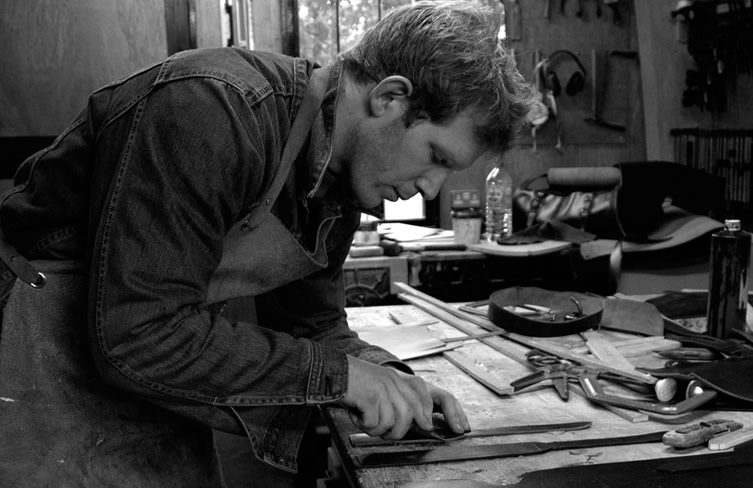 The multi-disciplinary designer is best know for his leather accessories, but various commissions have seen him design public pieces including a 'contemplation cocoon' at Mater Hospital, and wooden jumps for the RDS Show jump. "There really is nothing he cannot make", right hand man Savino Musciagna tells us, as he walks us through the making of a leather apron. We learn about heavier equestrian style leather, well-tanned European leather and of brass buckles that last a lifetime. Cutting, gluing and sewing our creations, we garner a real sense of achievement from making our own pieces. Softening the edges of the hide, then staining them, I actually end up with something I'm immensely proud of.
Garvan tells us that there's a basic philosophy to what he does; a focus on ancient methods of leather-working, reducing wastage in the process. A happy Irishman with a warm smile and a hard work ethic, his designs are sympathetic to their materials – crafting the best out of leather and wood. With a less-is-more attitude in design, and using the finest materials, De Bruir's popularity is easy to understand.
***