Earlier this year, the UK government announced it will allow driverless cars on the country's roads from January 2015, paving the way for the adoption of a technological advancement that has hitherto been the preserve of science fiction. Sit back and relax, fire off a few emails, or Facetime the kids while computers get you where you need to be. The future is here. Doing away with the need to manually pilot our vehicles is just one way in which the "car" as we know it is set to change; in some ways technology is pushing functional possibilities, and at the same time society's changing needs is reshaping the very essence of what a car is for.
Launching their new 3-door hatch this year, MINI took their newest family member to this year's London Design Festival. Paying tribute to the iconic 1959 design that helped shape London's Swinging Sixties, the New MINI Hatch brings design and cutting-edge technology together and was the source of inspiration for six leading creatives in a project that followed that very ethos.
The Dezeen and MINI Frontiers project is all about the dynamic future of personal vehicles. In an age when it seems the only barrier to what can be achieved is the limits of our imagination, six creatives were invited to give their take on the direction cars could take in the coming years, and the results – from ubiquitous augmented reality to long-haul space travel – are every bit as fantastical as the current developments were when first mooted decades ago. Here's how the six visionaries see the future…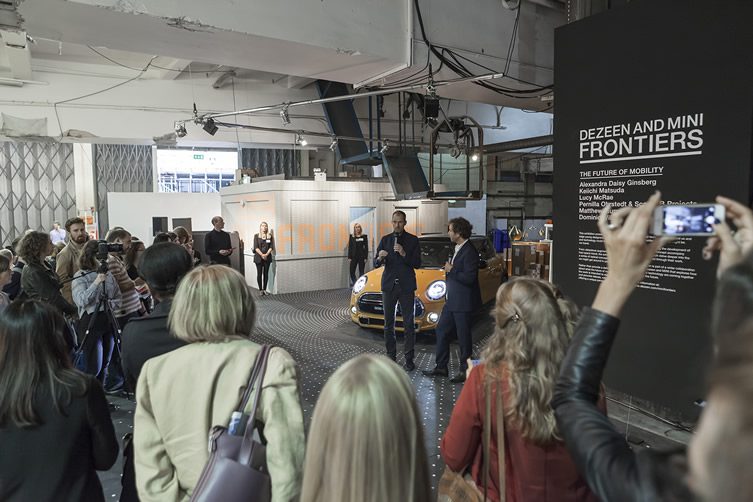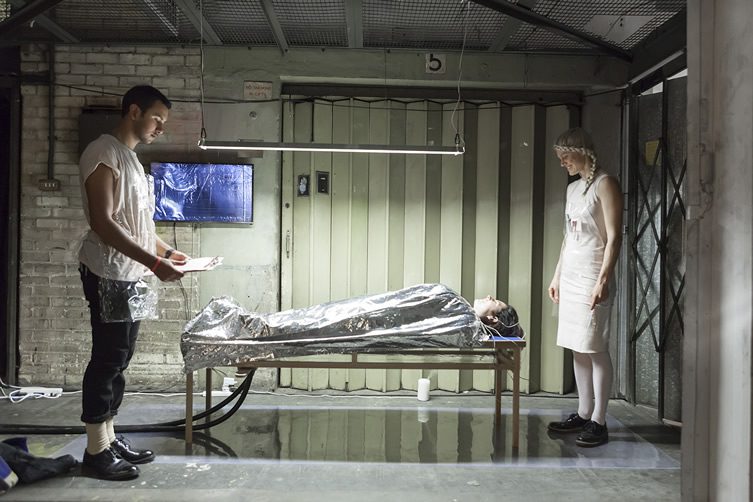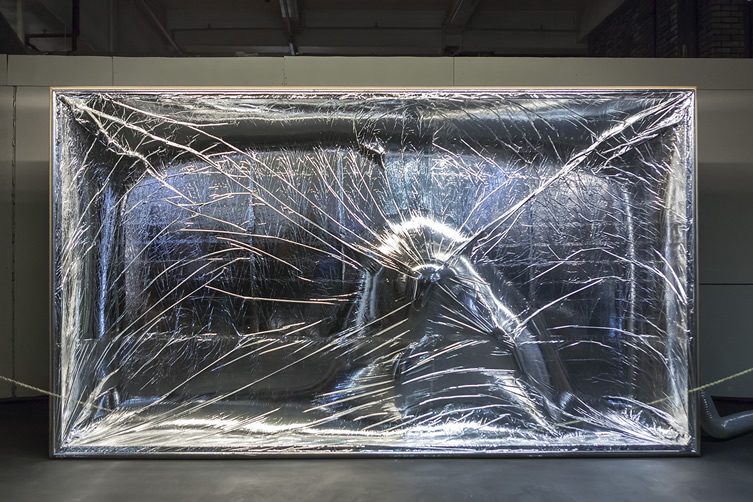 Prepping the Body for Space V.01 – Lucy McRae
Interplanetary space travel is a long-time dream of mankind, but it's not just the vehicular technology that needs to advance before it becomes possible. Such travel will have an effect on the human body, and Lucy McRae has selflessly decided to experiment on herself in order to better prepare us for the demands of long-distance journeys through space. NASA have also been looking at this issue, experimenting with negative pressure chambers which aid the circulatory system and reduce bodily stress. McRae's experiments at her workshop and the Frontiers exhibition follow the same line of thinking, using a vacuum cleaner and emergency heat blankets to encase herself and her brave volunteers within the solid but malleable surface.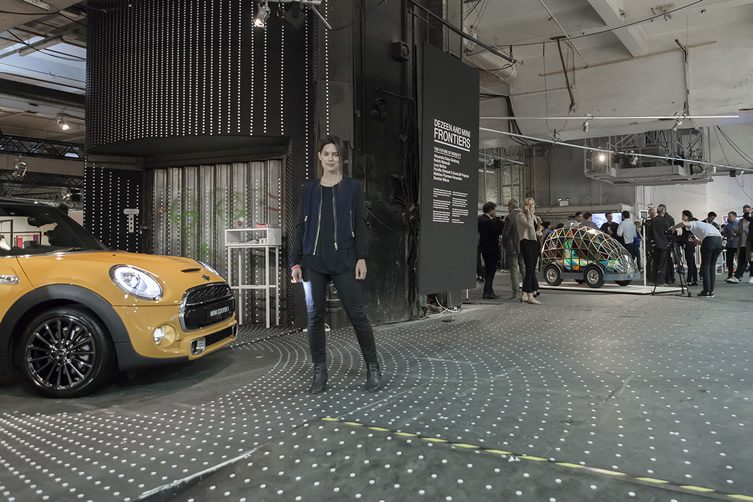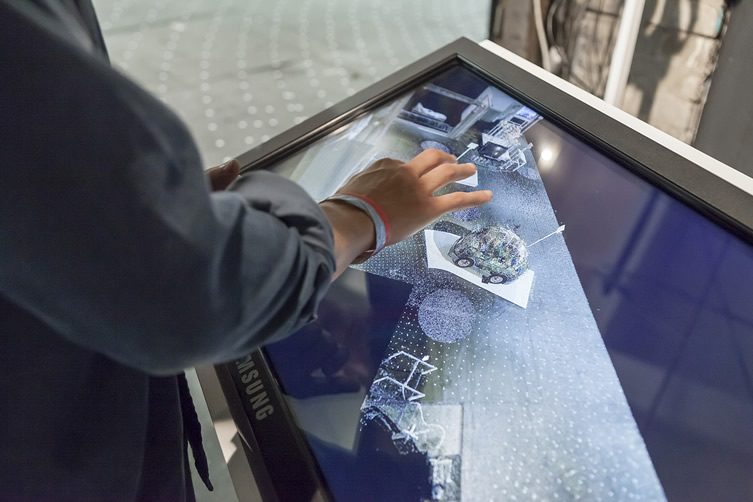 Glitch Space – Pernilla Ohrstedt and ScanLAB Projects
The team's installation in the former London Sorting Office was the platform on which the other five Dezeen and MINI Frontiers participants exhibited. Ohrstedt sees cars of the future using 3D scanning to navigate their environments, and pooling this information will create a point-cloud – a virtual model of the real world made up of innumerable points of reference. For Glitch Space, Ohrstedt and ScanLAB scanned the venue's interior and then superimposed the information back onto the physical location in the form of white vinyl dots. The point-cloud has been rendered in low-resolution to mimic the team's prediction of how the first driverless cars will collect data as they move – with bits missing and full of glitches – but a secondary rendering made available for visitors to view shows that technology is already out there capable of far more sophisticated mapping.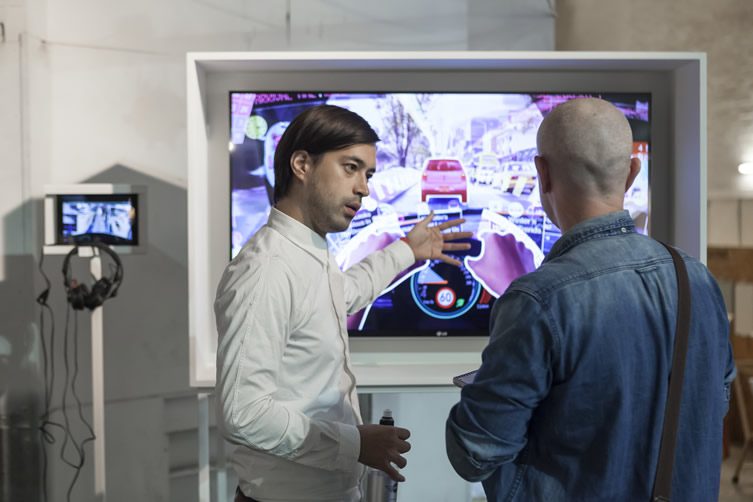 Hyper-Reality – Keiichi Matsuda
Film-maker Keiichi Matsuda took to the streets of Medellín, Colombia, in a MINI to create his vision of a smart city as seen by a driver of the future. In a series of films entitled Hyper-Reality, Matsuda imagines the driving experience as being heavily augmented by a digital layer of information delivered to the driver by advanced technology. He gives us a glimpse of a very different city, with turn-by-turn navigation and signage superimposed on the physical world. Using a head-mounted camera set-up, the team filmed a journey sequence before bringing it back to Matsuda's London studio where the effects were applied; 3D technology used to process the original footage allowed the film-maker to create the impression that the additional graphics were being provided in real-time to the driver. Coming soon to a city near you…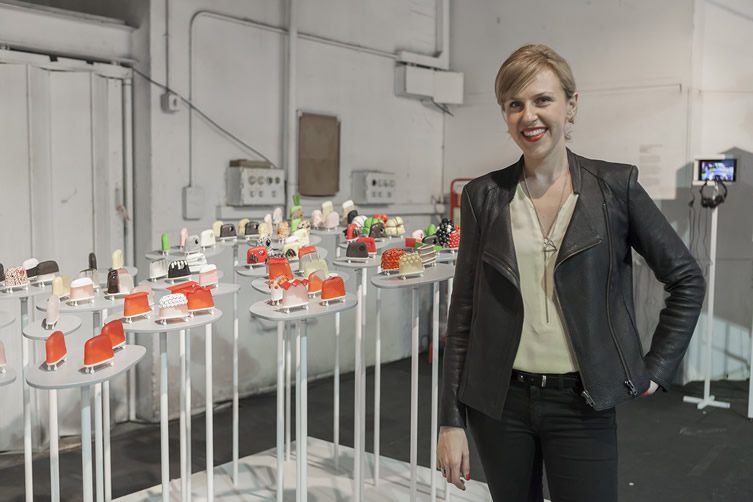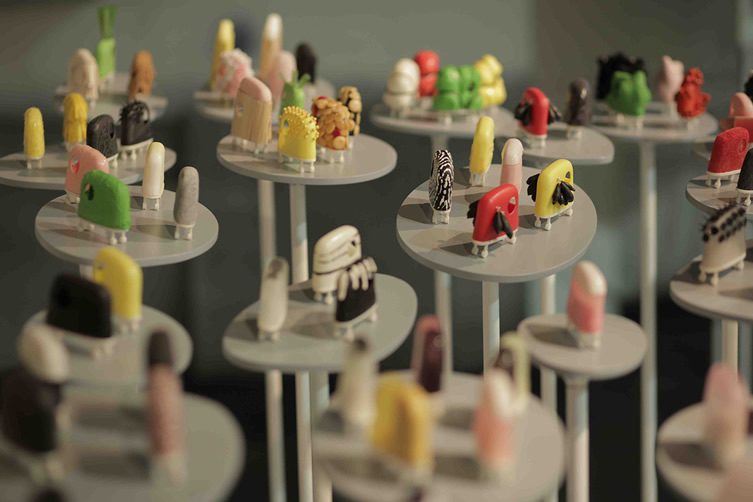 Design Taxonomy – Alexandra Daisy Ginsberg
The Royal College of Art PhD student has been spending her summer hand-building cars – 112 of them to be precise. That's some undertaking, but Ginsberg's project is all about simplifying the manufacturing process; she's devised a smarter way to deal with vehicle assembly and replacement parts using a biological model. Her MINI vehicle is designed with a core chassis onto which bio-shell parts, built locally from available materials, can be easily and cheaply fitted. Ginsberg hypothesises that as this non-standardised manufacturing process is devolved to the regions, the MINI will diversify, mutating in response to its local manufacturing environment.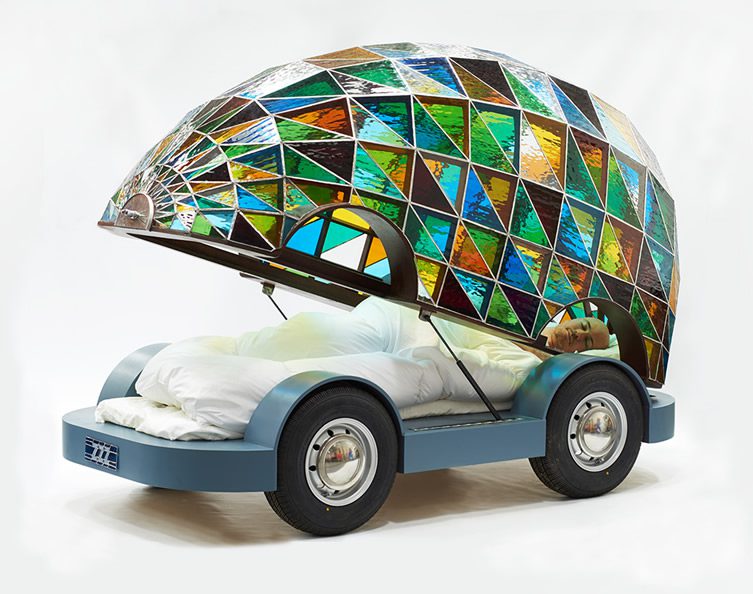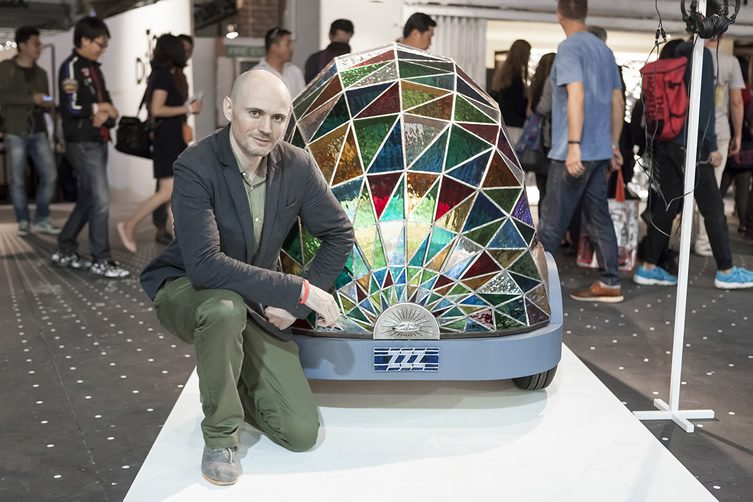 Stained-Glass Driverless Sleeper Car of the Future – Dominic Wilcox
One major advantage of the driverless car is the elimination of collisions due to human error. So if you weren't worried about dings and scratches, why not build a car that goes all out for aesthetic appeal, and fragility be damned? Dominic Wilcox reasoned that airbags and crumple zones would become redundant, freeing up space and possibilities for a futuristic car design with one eye on the traditional craft of stained glassmaking. A visit to Durham Cathedral inspired this idea. Wilcox wondered why such a beautiful material wasn't often used in contemporary design, and his car of the future certainly looks to address that deficiency. The kaleidoscopic sleeper car is intended to be a place of contemplation and reflection – much like a church, but better round corners.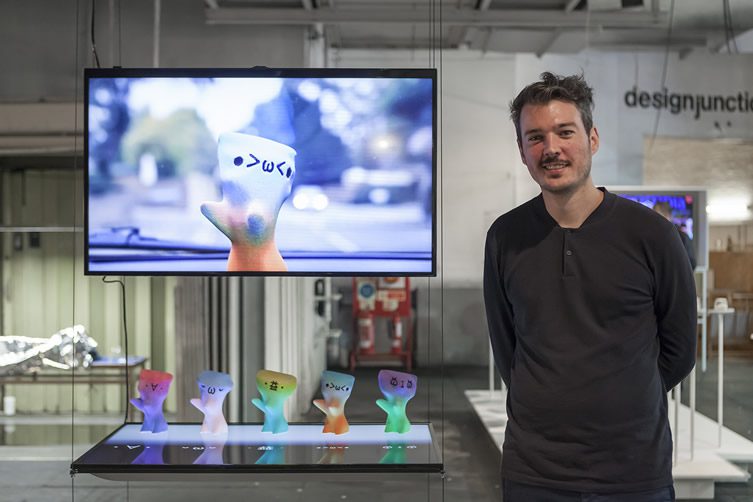 Unique Passengers – Matthew Plummer-Fernandez
Car dashboards are home to a diverse range of travelling companions, from nodding dogs and bobbleheads to deities. But what if we were able to interact with these keepsakes as a way of communicating with the car? Plummer-Fernandez has been creating 3D-printed personalised avatars using an algorithm which pulls information from the customer's Twitter feed, and the idea is that this portable physical object can be placed into any vehicle its owner wishes to drive, bringing a personalised and familiar driving experience. Requests for these Unique Passengers can be made to an automated Twitter bot, which will do the maths and send back a 3D design that's ready for the printer.