It's at the tail-end of WWII when celebrated artist Tove Marika Jansson decides to move into her own live/work studio space in an affluent area of Helsinki – an anti-war advocate, Jansson has been troubled by its destruction and channels her horror into an altogether more peaceful, beautiful endeavour. An inescapable institution for children of many generations, Jansson's Moomins showed how everyone could and should live together – their characters emotions and interactions envisaging good in all bad. We are stood in the birthplace of Moomintroll, The Mymble's Daughter, Snork Maiden and countless other inhabitants of Moomin Valley – but, as the Moomins have transcended their creator, little remains of their world here, drawings and sketches now archived at Tampere Moomin Museum and other institutes.
Unchanged since the early 1960s, Tove's Helsinki studio is a space of calm and contemplation – littered with literature and artworks, the Finnish artist's niece, Sophia Janssen, talks us through her aunt's legacy, which she now manages. Artist Tuulikki Pietilä, Tove's girlfriend of many years, had a studio on the same floor at the other end of the building. Her brother, architect Reima Pietilä, designed the modern interiors with clean angles and exposed wood on white, with a mezzanine where the only views of the Baltic Sea could be seen. Surrounded by friends and loved ones, it was in this studio that Tove Jansson would throw parties for like-minded creatives – her painting career blooming through a newfound freedom.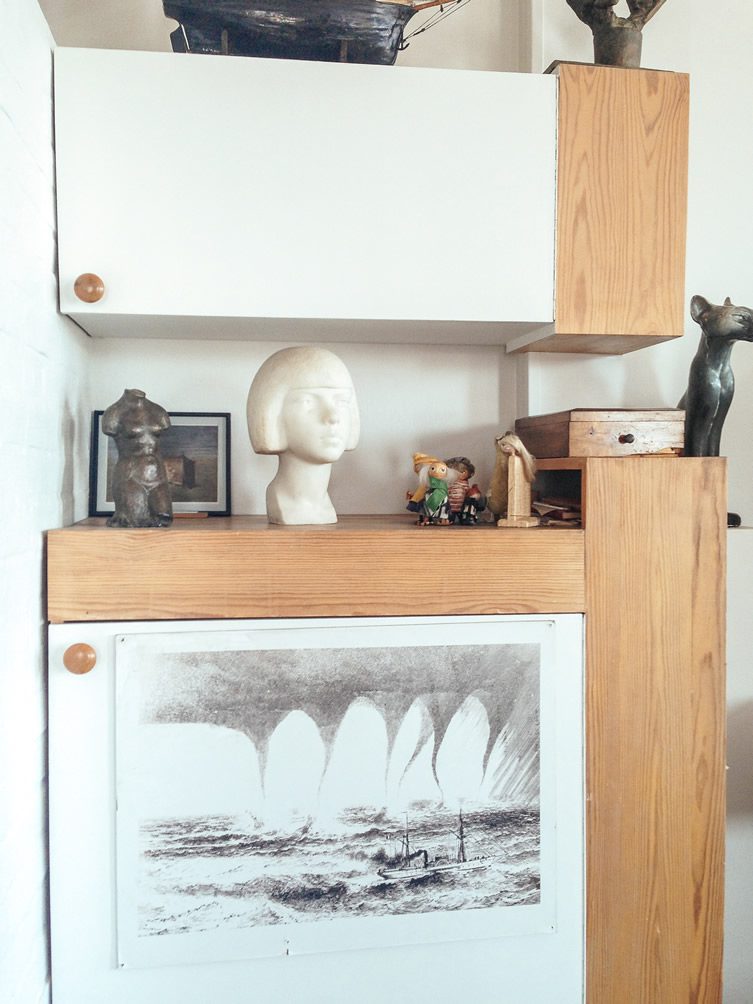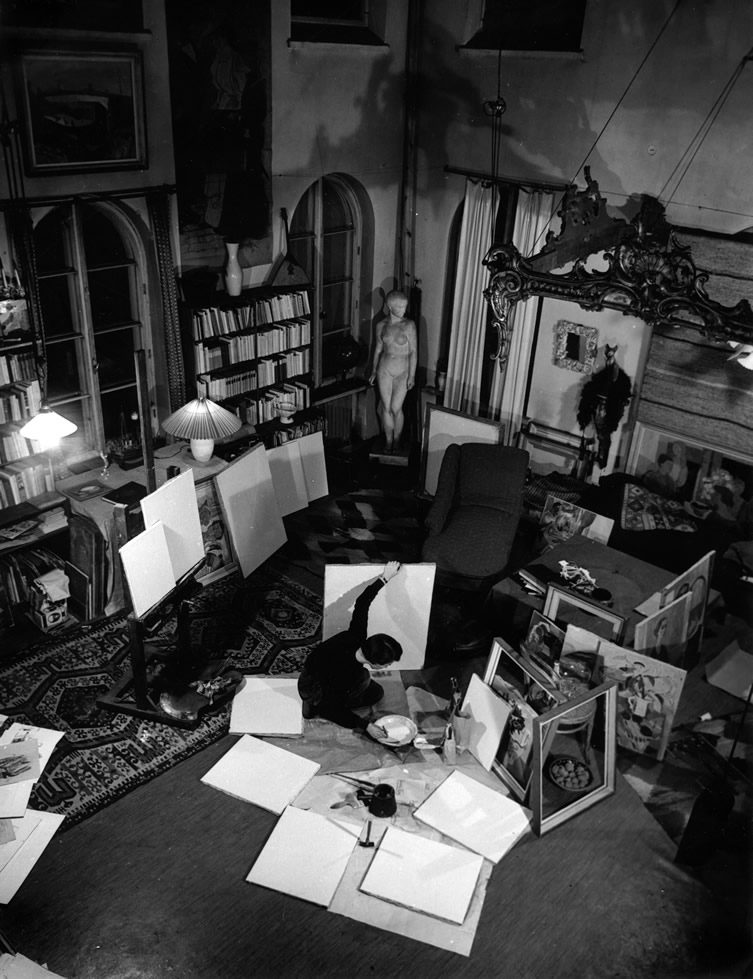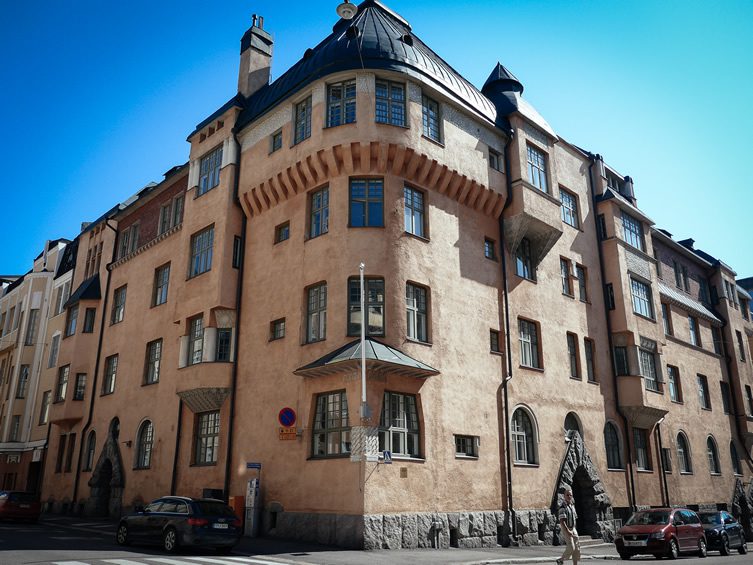 Born to graphic artist Signe Hammarsten-Jansson and sculptor Viktor Jansson, it was inevitable that Tove too would become an artist. At the tender age of fifteen, young Jansson was already drawing covers for political satire magazine, Garm, later studying in Sweden and Paris whilst publishing short stories and selling her paintings. The World Design Capital of 2012 is one of those places where people say of it: "there must be something in the water" – such is the extent of its creative output. Perhaps its true, the water is crisp and ethereal up here, and it is clear that many of the influences behind Moomin Valley come from Helsinki and the surrounding wilderness of Finland at large. The Jugend-style turrets of the Katajanokka district; the Pellinki archipelago where Tove spent her summers with family, and later Tuuti (Tuulikki Pietilä).
We have a opportune moment to visit Tove's own mini islet, Klovharun. Twenty minutes by boat from Porvoo, the remote granite boulder is where she and Tuuti spent their summers for thirty years. Known as 'The Girls' of the island, they lived here spring to autumn in near isolation, receiving just few welcome guests. We pass lighthouses, uninhabited rock formations, birds and multifarious blue hues. This scenery is nothing short of spectacular. The summer weather; the habitat; the peace and quiet, it's easy to imagine how this was a compulsive draw for the artists. The humble house still stands in its wooden form, all-important Finnish sauna underneath. Grey granite; hints of yellow; purple and orange wildflowers on green; a dominant blue horizon… all reminiscent of Tove's vivacious painting palette.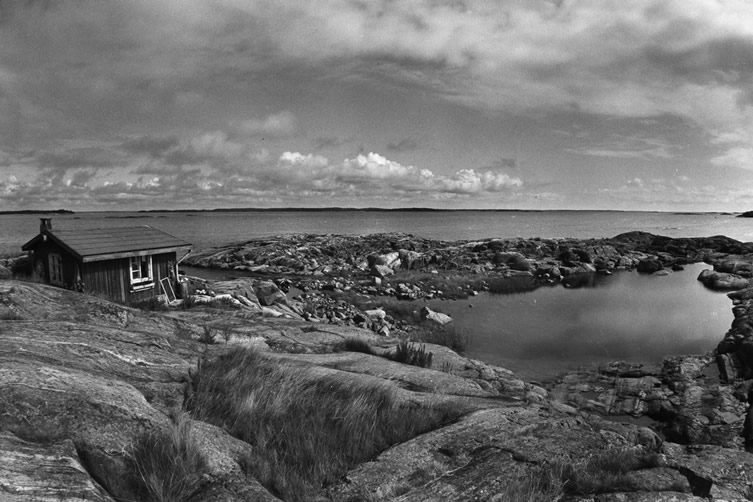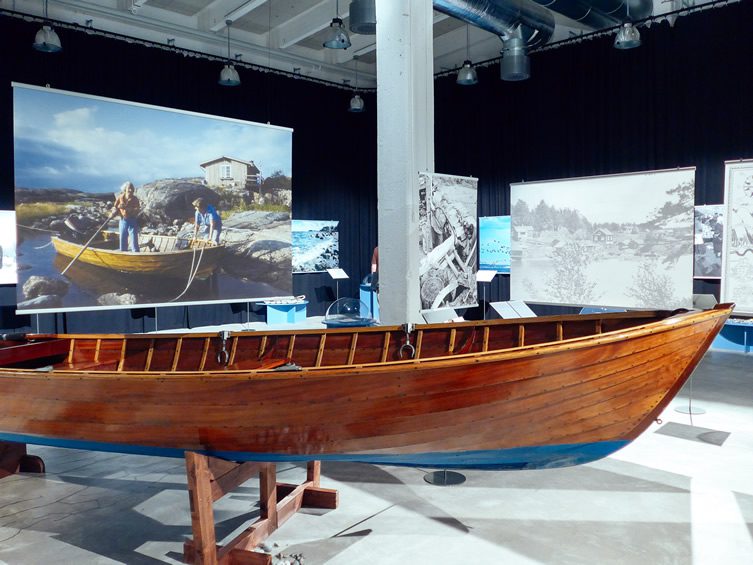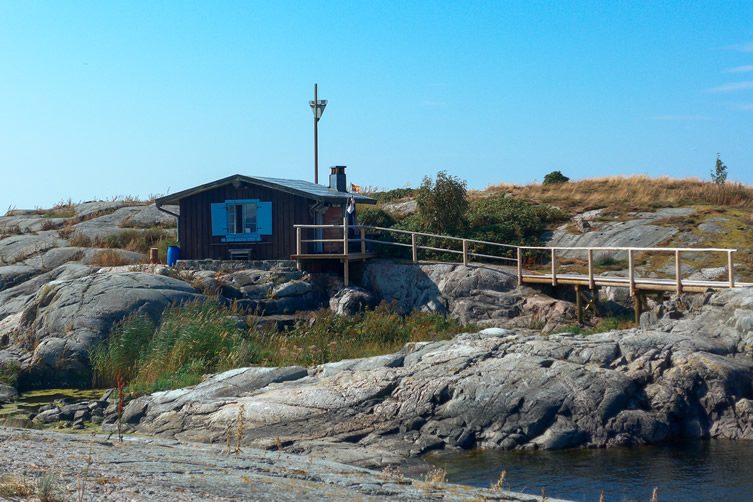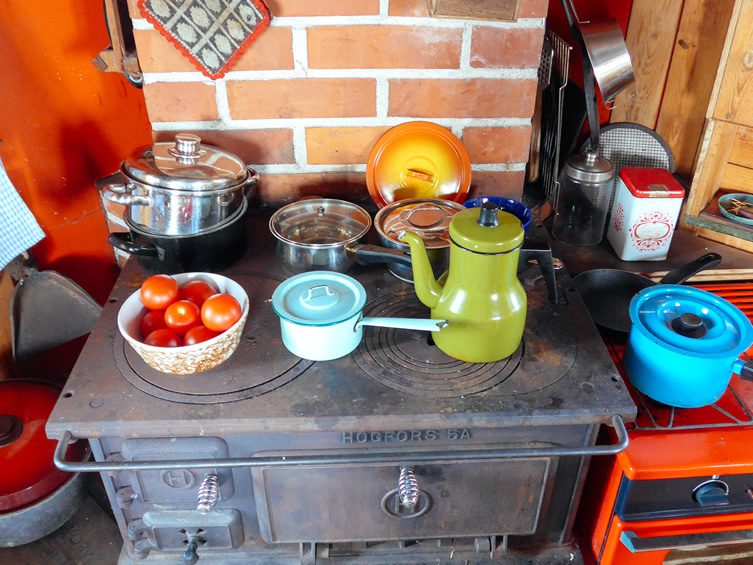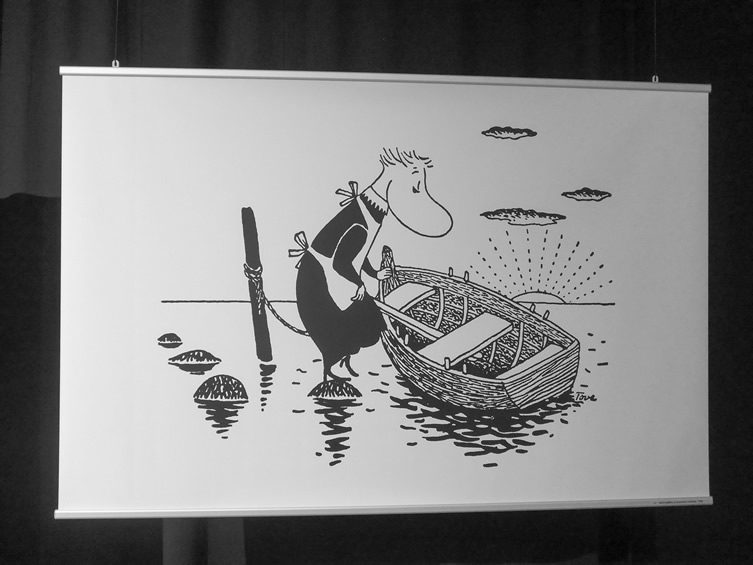 The enduring influence of Tove Jansson can be felt far and wide in this part of the world, Helsinki is a city rich in artistic heritage and cutting-edge creativity – but so many roads lead back to the hippoesque characters that grew to world acclaim when Tove was commissioned in the mid-1950s for a London Evening News comic strip.
We visit the Arabia Centre on the outskirts of Helsinki, home to Iittala porcelain production and, in its Arabia Art Department Society, to ceramic studios that support the works of local artists like Kim Simonsson – whose sinister characters epitomise the obverse of Jansson's fantasy worlds – yet even amidst challenging contemporary works, Moomintroll and his friends bundle into view. The classic Moomin mug range is still produced here, Tove Slotte-Elevant's re-workings of Tove and brother Lars' original drawings bringing happiness to kitchens around the world.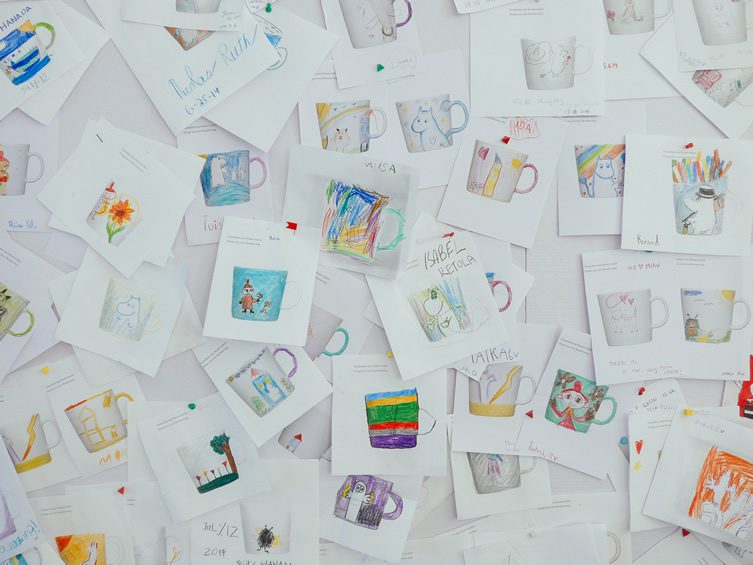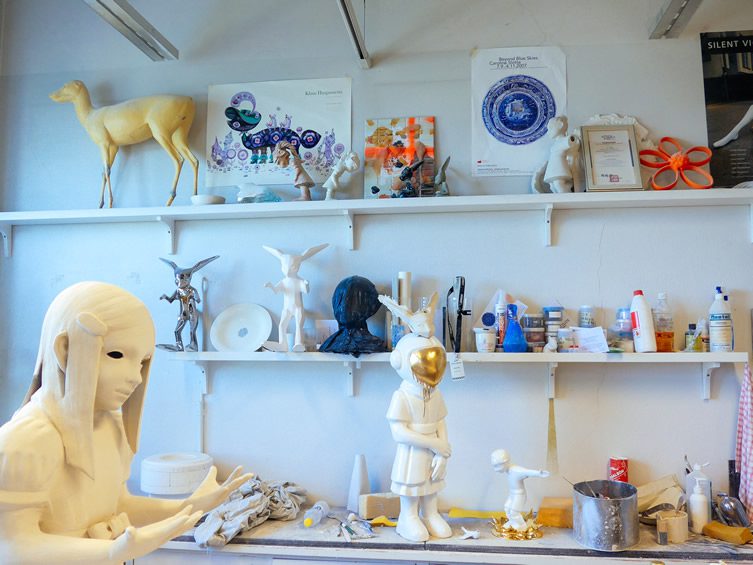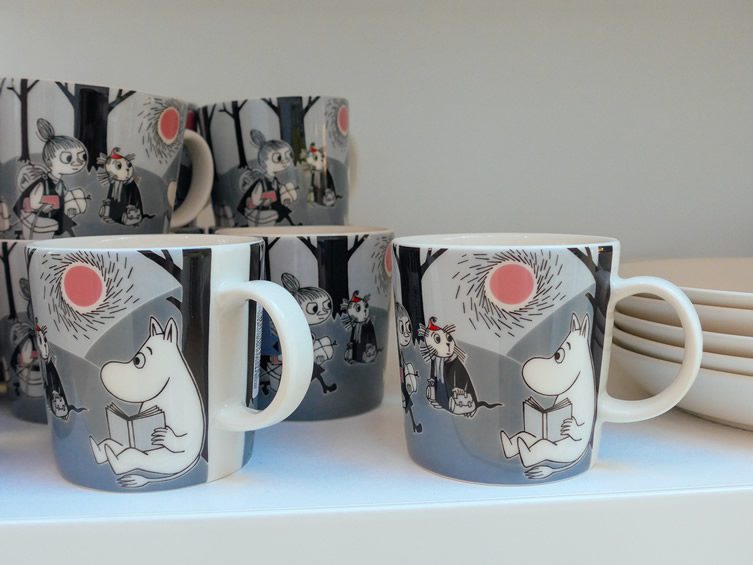 Back in the small artisan town of Porvoo, the Art Factory is hosting an exhibition of Pellinki island life that looks at the philosophy and nature of the islands – also included are rare photographs of Tove and Tuuti on their remote little island. As the world celebrates what would be Tove Jansson's 100th birthday, many places across southern Finland are marking their most beloved storyteller and artist with exhibitions and events: until 7 September, Helsinki's Anteneum art museum hosts a major retrospective – vast and compelling, it is worth taking some time to discover this rare collection.
Born 100 years ago, there's much about Tove Jansson's life and creations that resonates today – inspired by the horrors of war, criticised by the serious art world for her creations, and facing prejudice from right-wing views towards her personal life – Jansson exemplified strength of character, the importance of championing joy over sorrow and the gravity of equality. Long may Tove's Moomins win the hearts and minds of youth.
***
@ToveJansson100
@AteneumMuseum
@HelsinkiTourism
@OurFinland