For a taster of contemporary African art, look no further than London's cultural institution; Somerset House. Until Sunday, 20 October, during the all-encompassing Frieze Art Fair, you will have the opportunity to see and engage with a plethora of artists represented by over fifteen galleries from Africa and beyond at the 1:54 Contemporary African Art Fair. We Heart took a look at what has been described as a 'stepping-stone' dedicated to contemporary African art in the West. A taster, if you like, of originality, thinking and passion in the guise of painting, sculpture, literature and film.
The entire David Adjaye-designed right wing of Somerset house has been dedicated to the fair. Two years in the planning by art lover and director Touria El Glaoui, the conversation about emerging economies and their role in the contemporary art world is now in full flow. Paris-based gallery Magnin-A, a patron of African and emerging continents since 1989, showcases paintings by 'billboard' artist Chéri Samba and mixed-media artist Kura Shomali – both from The Republic of Congo, they capture the political chaos of their homelands uniquely. London-based Jack Bell Gallery, representing Abidjan born artist Aboudia is showcasing his large-scale, heavily-layered canvases, themes of advertising, capitalism and commercialism emerging from his work. With a sympathetic brutality, Aboudia's paintings present local neighbourhoods affected by civil-war and violence.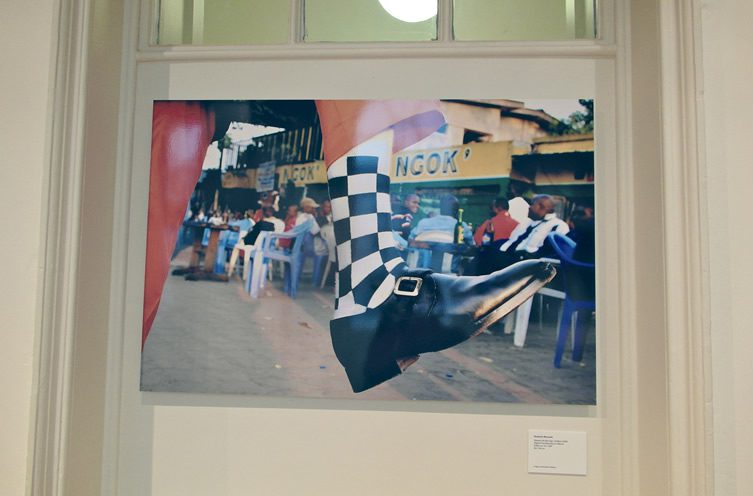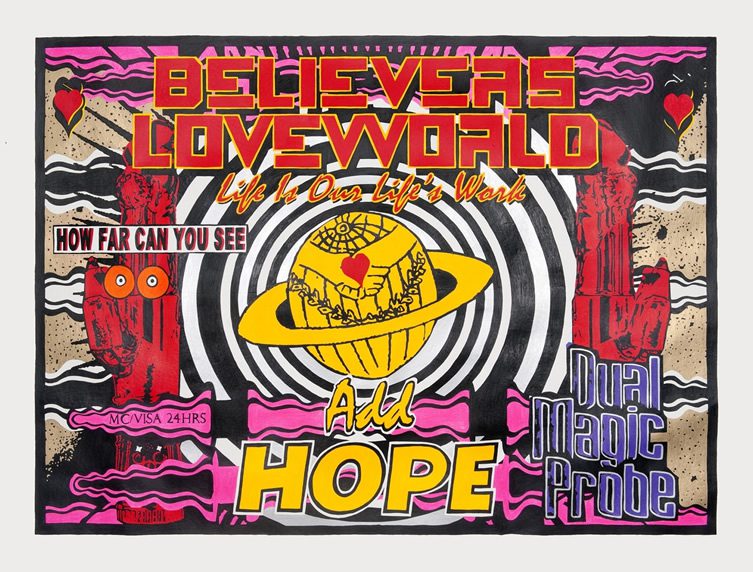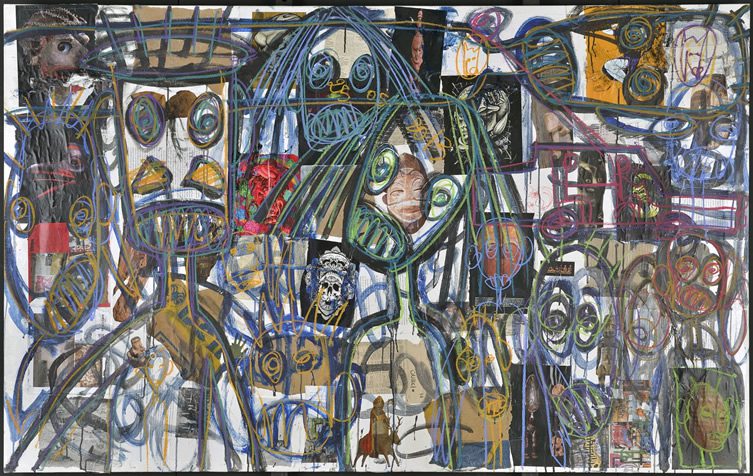 First Floor Gallery Herare in Zimbabwe presents portraits by Richard Butler-Bowson. The Cape Town-born 'citizen of the world' has travelled far and wide on a quest to paint fellow Africans on his travels. Although somewhat haunting, his portraits are incredibly engaging and complex – removing any hierarchy from his subjects, each portrait remains unique and magnetic. Another notable gallery is the Seattle-based M.I.A., director Mariane Ibrahim-Lenhardt has created a show for 1:54 that focuses on men – the 'power man', the 'homo-erotic man', the 'expressive man' – as a point of conversation in a male-dominated world.
The exhibition is an accomplished and fascinating treat for Western eyes, although with the support of international galleries – the art on offer is rarely groundbreaking. It is highly sellable though, and a great introduction to new collectors who have not yet discovered contemporary African art. On my last visit to South Africa (Johannesburg and Cape Town), I encountered a handful of extremely original artists, which I wish I could have seen here (Paul du Toit, Mary Sibande and a whole host of Southern Guild artists). This, however, is not a criticism, merely an observation that implies Africa, as a continent, is vast and plentiful in terms of art and creativity. We have much yet to see, and here's hoping we do.
***