Joining a growing roll call of metropolitan festivals in 2007, celebrating the city's 800th birthday, we dropped in on Live at Leeds as it hosted its 7th annual session over the May bank holiday. The festival may be a mere puppy in festival years – its major inspiration, Camden Crawl, setting the metro-festival's wheels in motion back in 1995 – but, whilst the height of Britpop may be a distant memory, the format (that sees a wealth of live music venues opening their doors to scores of upcoming and established artists) is clearly an established set-up that makes crystal clear sense.
Of course that's the only thing that's crystal clear about a day that gains its momentum in a pub at midday. Cookridge Street's Nation of Shopkeepers is the pub in question, and it's a cracking place to get the Live at Leeds ball rolling, not least because of their fine selection of world beers, but local buzz-band Menace Beach get us off to a good start music-wise too. Teaming up boy/girl harmonies with feedback, distorted melodies and cheery uptempo stoner grunge; it's a scorching summer's day drinking cider in a country meadow, 1993…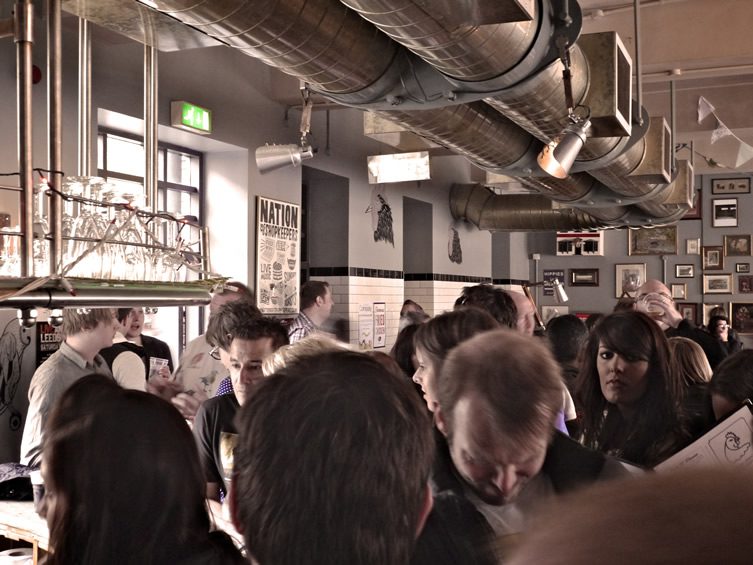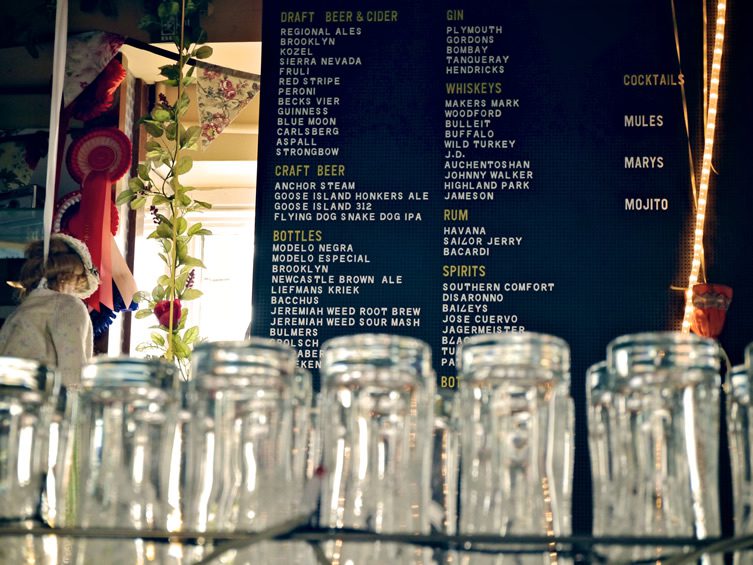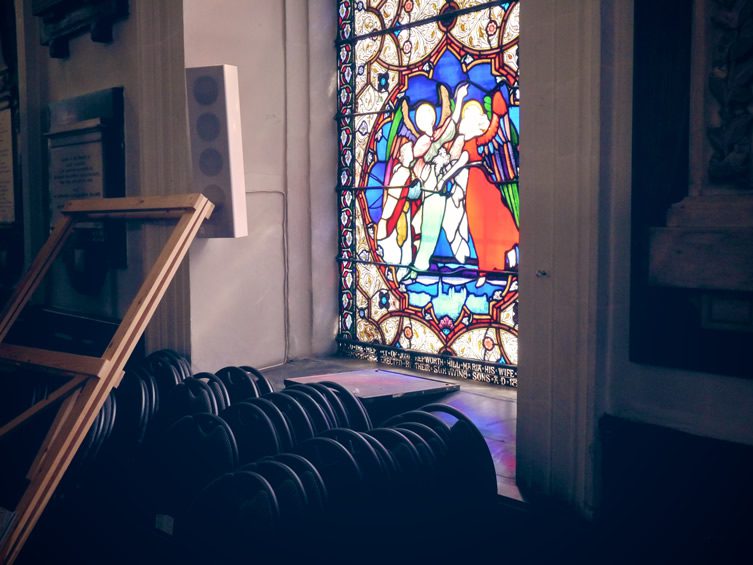 Nostalgic for our misspent youth and generally appalled with ourselves for drinking before lunchtime, we decide it's time to confess our sins. Holy Trinity Church dates back to the early 1700s but today provides an impressive backdrop to some marginally more current sounds – including one of the names on the line-up that's been making some rather large international waves of late, young Archy Marshall aka Zoo Kid, aka (more recently) King Krule. The fact that Marshall was born during the height of the sound that Menace Beach so attentively recreate is enough to encourage We Heart to forget the confessions and reach for the bottle, lucky then that there's a bar in…the…church! Good to see God's got his house in order since the last wedding/funeral I attended.
George Ezra is currently serenading the church with an admittedly strong blues/folk-inspired voice, but taking clear inspiration from contemporary bands that we have little or no affection for, it's hard to listen with an open mind. We disappear to line our stomachs before paying The Lord's manor another visit, King Krule this time enthralling with a grittier vocal that screams all the authenticity Ezra lacked – Marshall's sea-shanty cockney drawl is magnetic, his drowsy Coral-esque backing band completing a sound that's very befitting this ethereal venue. Krule's mid-afternoon set is confirmation that Live at Leeds has officially hit top gear. As have our drinking arms.
The festival's venues are fairly easily walkable, the university gigs a 15 minute march from the church, and the fresh air is thoroughly welcome. We come across baffling local band Castrovalva firing off riffs, distorted bass and auto-tuned nursery rhymes (far from a highlight, but a thoroughly entertaining watch for fans of cringe-comedy) and current pop/soul-sensation Laura Mvula, but Savages are the reason we're up here and they do not disappoint. Everything you've read about the all-female post-punk band is true, and more. Vocalist Jehnny Beth is a whirlwind female Ian Curtis, whilst the band swerve from frantic Public Image Ltd to expansive, dreamy goth – the comparisons to the best riot grrrl bands are natural, but it's the echoes of PJ Harvey at her vitriolic best that resonate the most. Imposing, thunderous, emotional, unforgettable. Savages own Leeds tonight.
We head to iconic Leeds venue The Cockpit to catch Peace and one of the event's after-show parties, but after the intensity of Savages, the much-hyped Worcester quartet are as see-through as another plastic beer glass. Think Kula Shaker for the 21st century, if you can. It doesn't matter, Live at Leeds has done its job, the day was complete a long time ago and anything else is just icing on a very fine cake. Long may this West Yorkshire city's May Day bank holiday rock to the emergent sounds of pop's finest young talents.
***