It's safe to say that Julia deVille has more than a passing interest in death. However, when her interest came together with training in jewellery and taxidermy, she found her art. Her studio, a converted warehouse in Melbourne's Collingwood, wouldn't look out of place in the basement of the Natural History Museum. Her work – a menagerie of taxidermy; from lambs and birds and roosters, and bleached skeletons – is not nearly as macabre as you'd expect. All the creatures have died of natural causes. There's a warmth and intrigue to the space. A small courtyard with lush greenery – vibrant with life – contrasts with the starkness of death within.
"I was learning taxidermy and jewellery at the same time," the New-Zealand-born artist explains. "I was mainly working on small birds and mice, things that I'd found; they were perfect to turn into brooches. So I'd put little gems in their eyes and give them little silver tails. It just grew from there." Now, she produces everything from large-scale artworks – utilising taxidermy and jewellery techniques – down to smaller gold and silver pieces inspired by the anatomy of the animals she works with. You'd think she might have a niche audience, but it's actually quite diverse.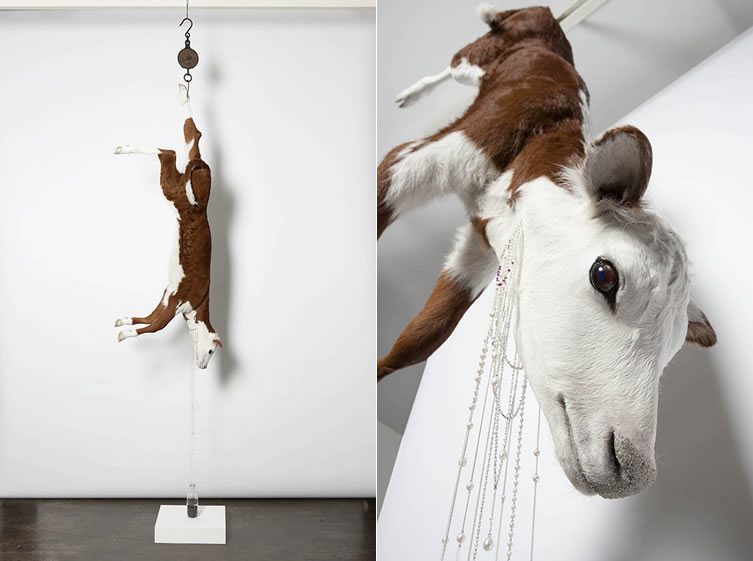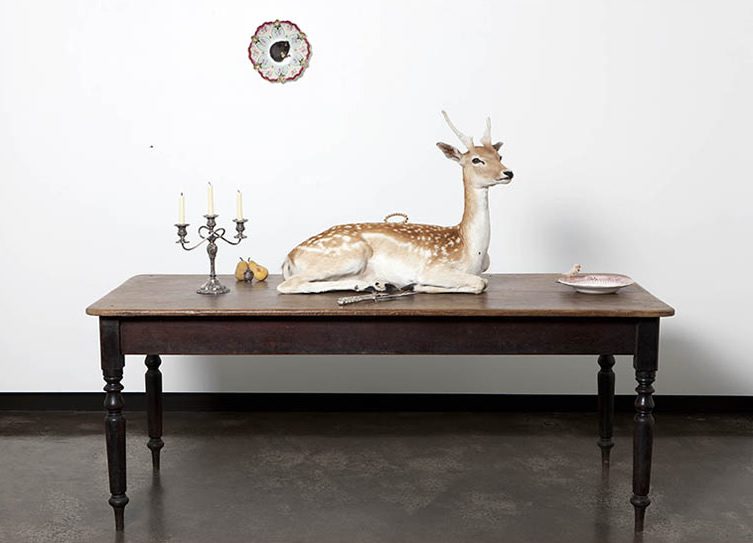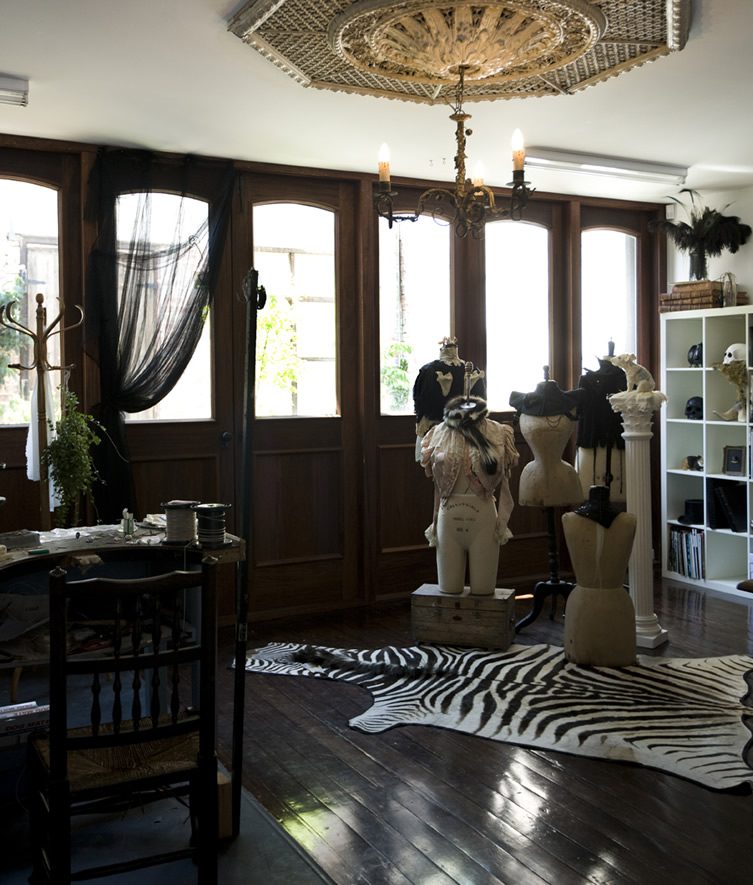 "It's just a random collection of people. I've got clients that are, like, 15-year-old Goths, to 80-year-old really conservative women, and everything in between. From art collectors, to designers and artists, to accountants and teachers; there's not one specific type of person that buys my work." Last year, Julia completed a solo show of larger artworks, including one featuring a stillborn calf titled It's a wonderful life. The calf was strung up as if in an abattoir, its throat cut and strings of pearls and diamonds, rather than blood, dripping into a milk bottle. "It commented on the bobby calves in the dairy industry. They're taken away from their mothers at a few days of age as they're considered waste product. It's a symbol of the actual cost of conventional milk."
The obsession with death developed from a young age, without any real catalyst. "A friend's mum was picking us up from kindergarten one day, we were about three, and apparently I turned to my friend and asked 'When you die, do you want to get buried, or do you want to get all burned up?'. So even from that young age these concepts had started.
"I used to find dead animals and play with them, write poems and books about death. I loved drawing cobwebs and skeletons as a kid. So I have no idea where it came from, but it's always just been there."
"When you hold a dead animal, you see that anything that's alive has left. It's just matter; there's no soul there. That's why I feel happy doing this, as I believe the body holds nothing." Julia is currently working on a 2-metre-tall stillborn giraffe in Tasmania, a once-in-a-lifetime opportunity. She also has plans for further gallery shows in Australia later in the year. Upon her own death – proving her commitment to her work – Julia's own body will be donated to Germany's Institute for Plastination, where it will be filled with a polymer and put on display.
***