Printmaking, photography, painting, performance… if there's a creative discipline beginning with the letter P, then Manchester-based Aliyah Hussain is doing it. And doing it outstandingly well too. Hussain then bashes said media together until they're a submissive pulp of brilliance; retro aesthetics meet futurist visions, ballsy DIY practices meet traditional crafts, and art is created that feels refreshingly new.
Exhibiting, performing, and collaborating throughout Manchester, Hussain's work has also found its way to the Saatchi Gallery, by way of a 2009 Google Photography Award; and, as part of performance collective Volkov Commanders, has curated a stage at the rainy city's famous Sounds From The Other City festival. As a brave and brilliant artist making major creative waves outside the capital, we spoke to Aliyah about influences, inspirations, collaborations, and her dad not being Uri Geller…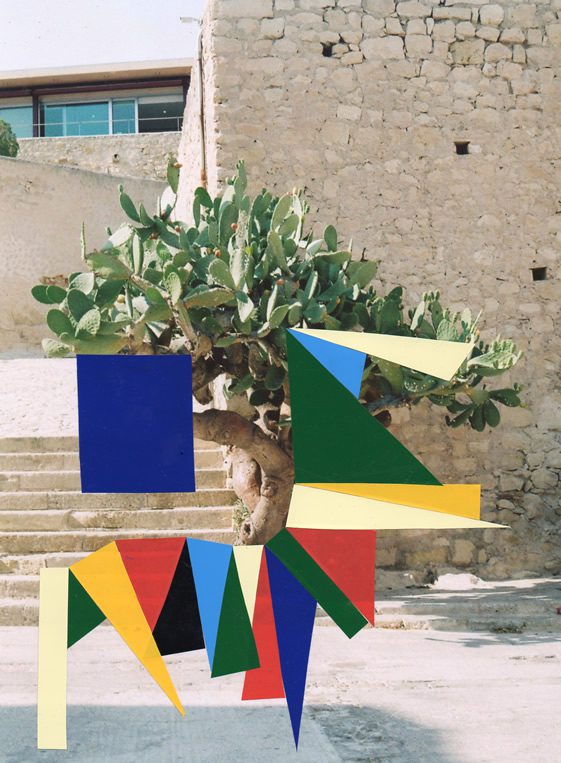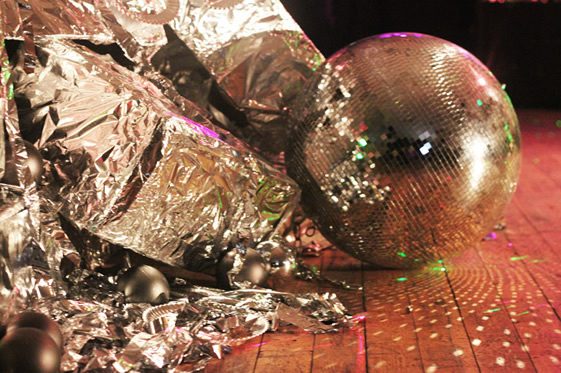 Where's your hometown, and where are you based now?
My hometown is Blackburn but I've lived and worked in Manchester for about 6 years. I came here to study and don't want to leave!
Do you think location affects creativity?
Yes absolutely, whenever I've moved studios around the city, my location has really affected the way I work. In my current studio I'm overlooking a river and surrounded by trains and beautiful old buildings and I feel great. My old studio was in an out-building and had no windows, and that made me really sad.
Has being British had an effect on your discipline?
Yes definitely, I was brought up in a multi-cultured family, one side being very British and the other being very Pakistani; so I feel like I've got a good split personality/heritage and my work is naturally informed by both sides, although not necessarily by making comment on either one.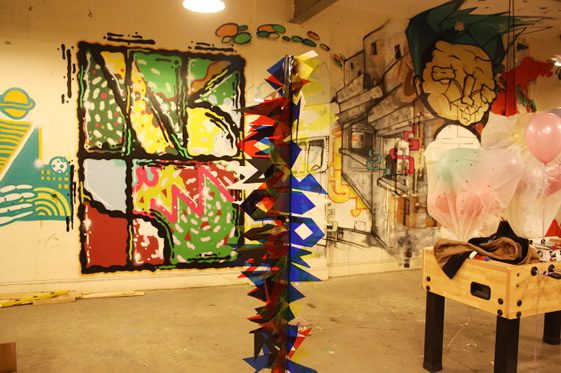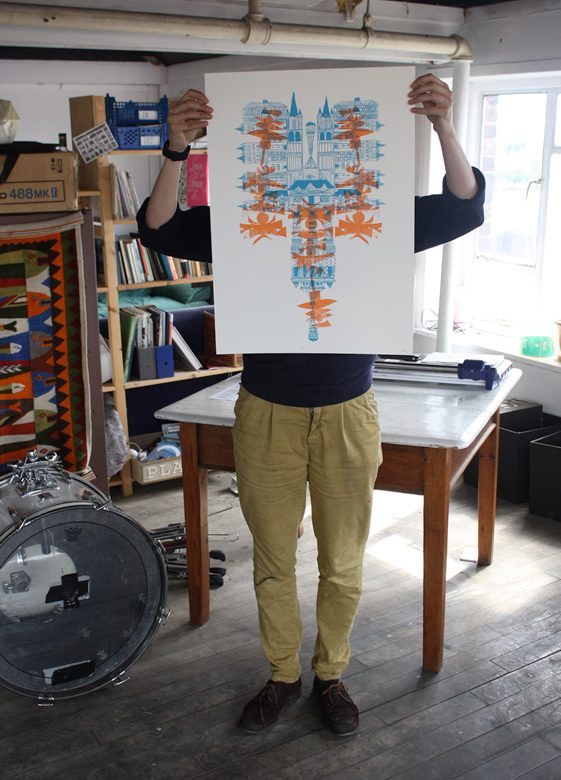 The Swinging '60s, punk, Hacienda-era Manchester… is there one period of intense British creativity that you'd like to have been a part of, and why?
I'm pretty happy to be a part of what's happening now in Manchester. Obviously I can't look into the future and see if this time will be seen as special at all but it feels pretty good right now. I really love the DIY approach to creativity here, people have ideas and just make them happen; from exhibitions, to gigs, to performance, and everyone helps each other out where they can.
If you could collaborate with one GB creative, from any field, who would it be, and why?
Collaboration is a really big part of my work and it's when I feel at my best creatively. Working with other people really allows me to push my ideas and try out scary things that I would probably shy away from if attempted on my own. My dream collaboration would be with Jeremy Deller. He is the king of collaboration.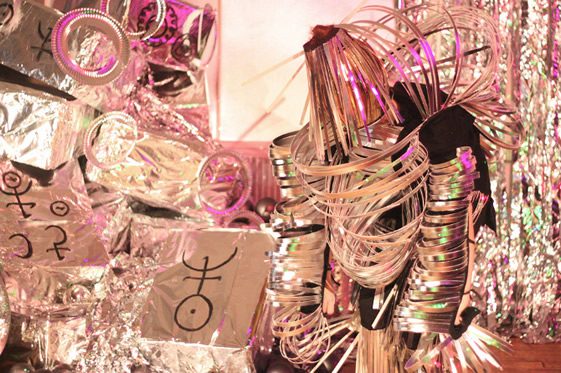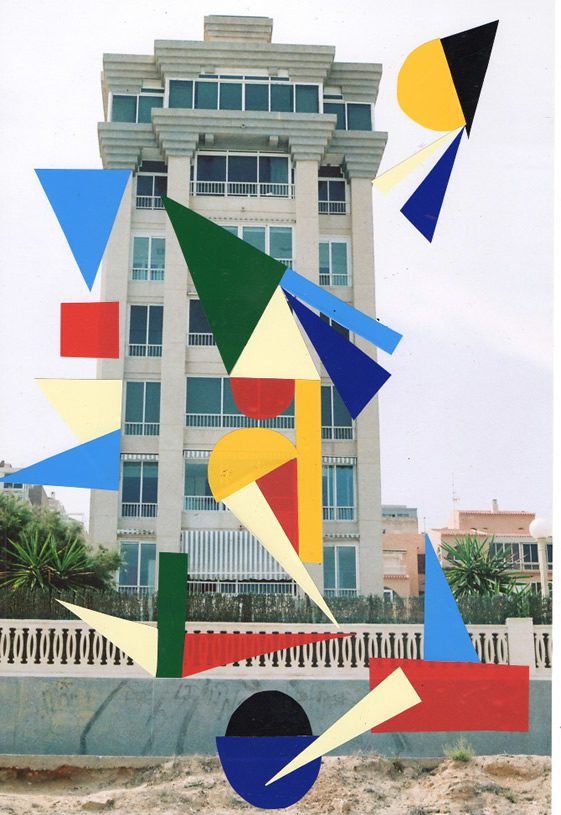 Will you be watching the Olympics?
Not really, but I'd like to see the gymnastics, synchronised swimming and trampoline. I love the drama and flair in these sports.
The best piece of advice you've ever been given…
My dad once convinced me when I was younger that I could bend a spoon with my mind (he isn't Uri Geller), and it didn't work but I guess what he was trying to tell me is that you can achieve anything if you put your mind to it. He has offered me countless nuggets of life advice since but that one stuck with me.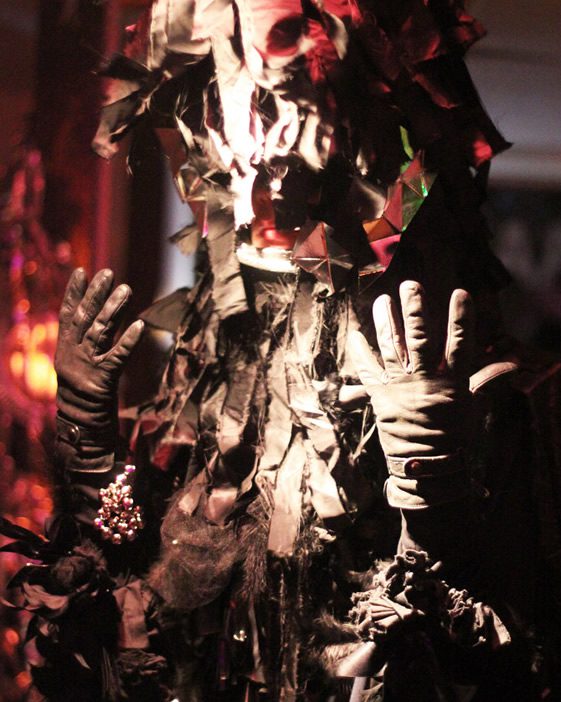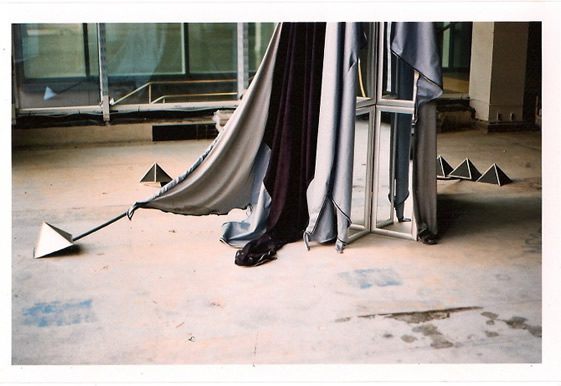 Fish and chips, Cornish pasties… what's your favourite British dish?
Egg and chips.
We're going to the pub and we're buying, what are you drinking?
A tasty pint of Ginger by Manchester brewers Marble.
What's next for you?
I'm currently working on a few exciting projects as part of a collective alter ego that I share with artists Mariel Osborn and Anna Beam as the Volkov Commanders. We play with performance, costume, set design and dance and put on events around the city called Panoply.
We are working on an exciting project for the Abandon Normal Devices festival with artist Jeremy Bailey and also in the process planning a new installment of a local festival called Sounds From the Other City with the festival directors, which will take place in November. This will be the product of a one month long residency we will be undertaking at that wonderful Salford institution Islington Mill.