As all eyes turn to Stratford today, one of the most subtle – yet sublime – visual delights on show will be a series of canvas banners circling Populous' imposing Olympic Stadium. Wrap, a sequence of 56 colours breathing life into the typically monochrome stadium, is a large-scale installation from colour-obsessed visual artist Sophie Smallhorn.
One of those creatives that delicately bridge the gap between art and design, Smallhorn's work is heavy on the aesthetic, easy on the eye – we spoke to the London-based artist to delve into her views on British creativity…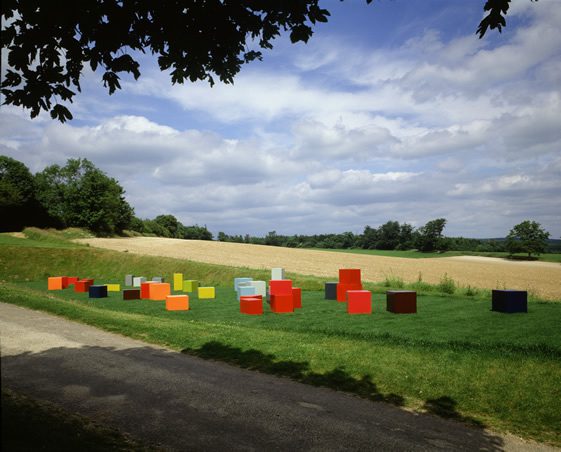 Where's your hometown, and where are you based now?
I grew up in Hertfordshire but would very much consider London to be my home town. I have lived and worked here for 18 years.
Do you think location affects creativity?
I think your location always informs your creativity, whether you're in the fizz of a city or staring at a sea view.
Is Britain's creative industry too London-centric?
I'm afraid it probably is, but it certainly shouldn't be.
How would you describe British creativity?
Often brilliant and with a good sense of humour.
Has being British had an effect on your discipline?
I cannot say for sure it has had an 'effect' on my discipline but I cannot help but acknowledge the rich history British creativity has on generations, especially my generation. I've established my career during a time when the YBAs, fashion – including the likes of McQueen – and designers such as Thomas Heatherwick have also successfully built their careers – there is an underlying synergy – all British… I think subconsciously we are tapping into something.
What do you think the rest of the world's view of British creativity is?
I'd like to think it is for our bold curiosity and clever solutions.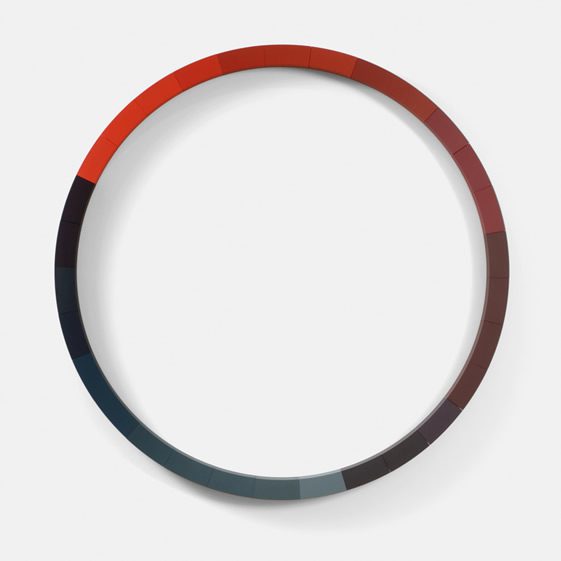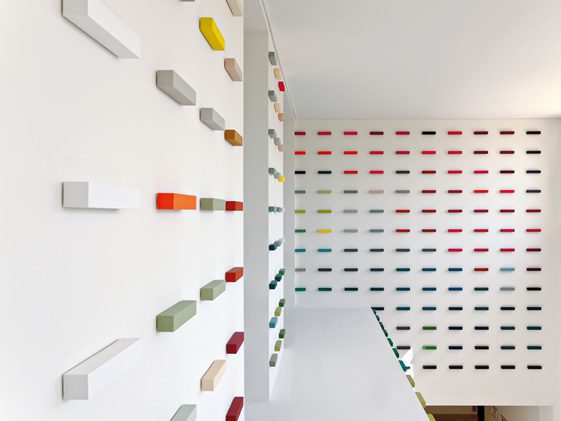 The Swinging '60s, punk, Hacienda-era Manchester… is there one period of intense British creativity that you'd like to have been a part of, and why?
Again I think I've been fortunate to be a part of the 1990s in the UK, it is no doubt a key moment in British creative history – no matter if you like it or not.
Are there any quintessential British traditions that inform your work?
Quite a lot of tea drinking.
Where in Britain do you feel most inspired?
London.
The top 3 British creatives who have inspired you?
David Hockney, Ben Nicholson and Bridget Riley.
If you could collaborate with one GB creative, from any field, who would it be, and why?
Perhaps Margaret Howell because I love her clothes, and I think it would be interesting to work with colour and fabrics. I have worked with Jo Gordon on colours for her knitwear collections for many years, and it feels good to play with colour in a different medium now and again.
Will you be watching the Olympics?
As I've been a part of it I can't help but keep it on my radar, I'll be keeping an eye on it through TV, news coverage and no doubt in form of everyday conversation…
If creativity was an Olympic sport, who's the one person you'd want to represent Britain on the global stage?
Possibly Thomas Heatherwick.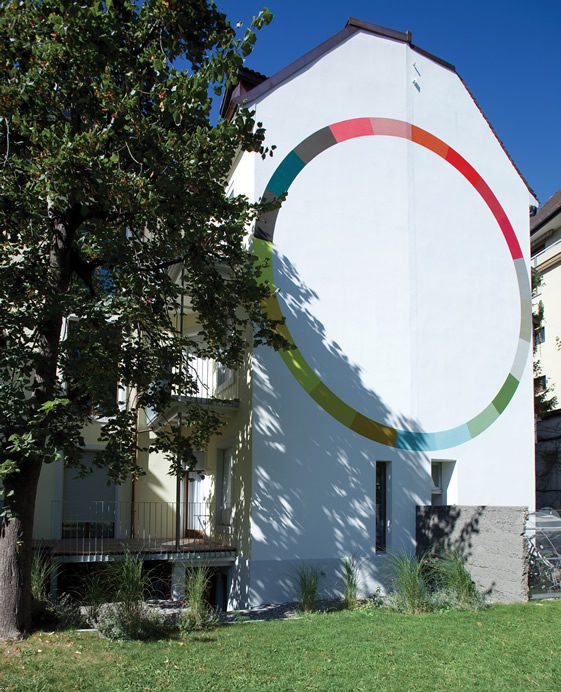 Which sport would you like to compete in at London 2012?
Synchronised swimming.
You couldn't live without…
My Brompton bike.
What makes you smile?
Playing with colour.
The best piece of advice you've ever been given…
Today is the tomorrow we worried about yesterday.
Fish and chips, Cornish pasties… what's your favourite British dish
A proper Sunday lunch.
We're going to the pub and we're buying, what are you drinking?
Bitter shandy.
What's next for you?
Having finally realised this epic Olympic project I would like to get back to some smaller scale pieces and some screen printing. Less meetings discussing trip hazards and way-finding, and more paint under my fingernails.