Japanese photographer Takeshi Suga is back home, having spent the last few years in Glasgow, honing his craft, and taking snaps for NME, no less. He got in touch with to introduce his latest (and brilliantly named) series of photographs, Sakuramadelica; but so taken aback were we, by his longingly dreamy way with a lens, that we decided to speak to him to find out more about the man and his work (and, of course, how he ended up in Glasgow)…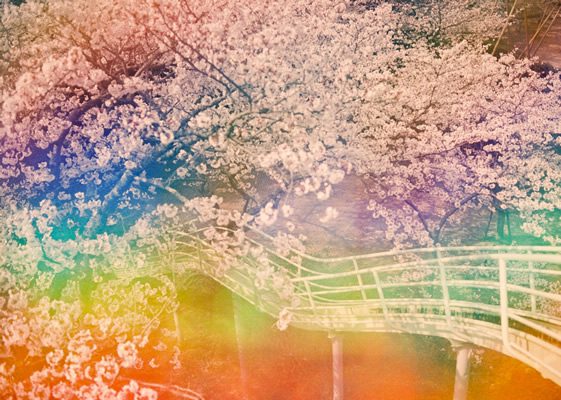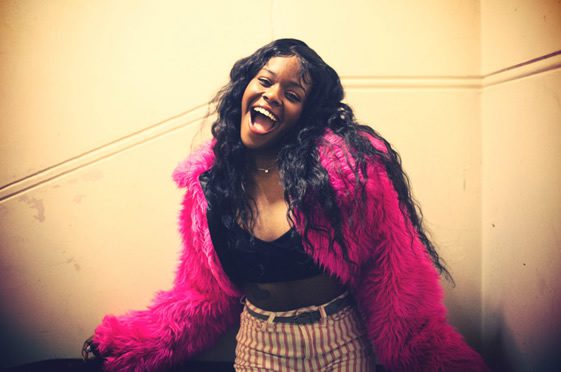 So, who is Takeshi Suga?
I'm a Japanese photographer. Components of my photography are nostalgia, sentimentality, euphoria and loneliness. I'm more interested in hunting for good music than eating.
You're back in your hometown of Kobe, after living in Glasgow, how and why did you end up there?
I did a masters in European Cinema at University of Glasgow. The choice was made because I was a big Belle & Sebastian fan, and I thought I'd live up to my indie credentials if I chose not to live in London.
Ever indulge in a deep fried Mars bar?
I remember some people talking about it when I was in Glasgow. Maybe I should give it a try as I'm going to the UK at the end of the week.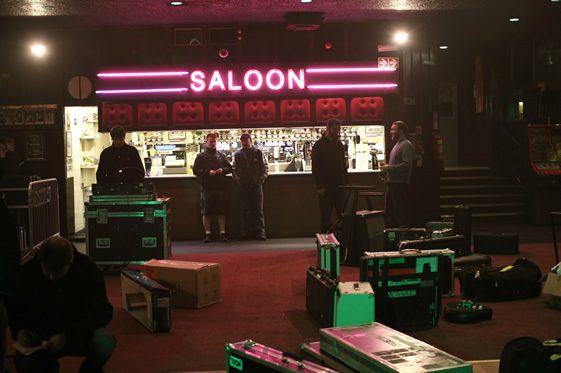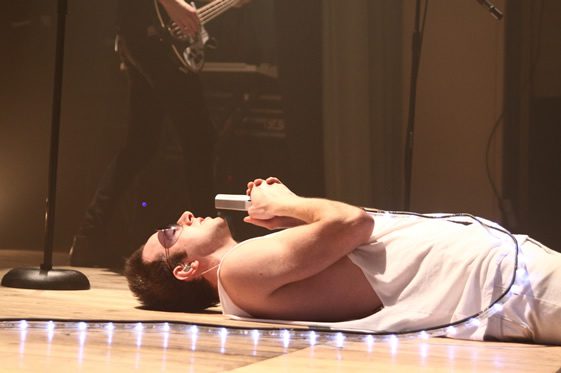 You did a lot of work for NME, who was your favourite musician to shoot, and who would you most like to?
James of Glasvegas was always amazing to shoot. He conveys a great deal of romanticism on stage. My dream commission would be to go on tour with Lykke Li. She's fantastic both musically and visually.
Who are your biggest inspirations?
Can I name three people whose quotes that never cease to inspire me?
– Bruce Lee "Don't think. Feel."
– Le Petit Prince "It is only with one's heart that one can see clearly. What is essential is invisible to the eye."
– Yasujiro Ozu "I follow trends when it comes to the things that are not important. I follow ethics when it comes to important matters. I follow myself when it comes to art."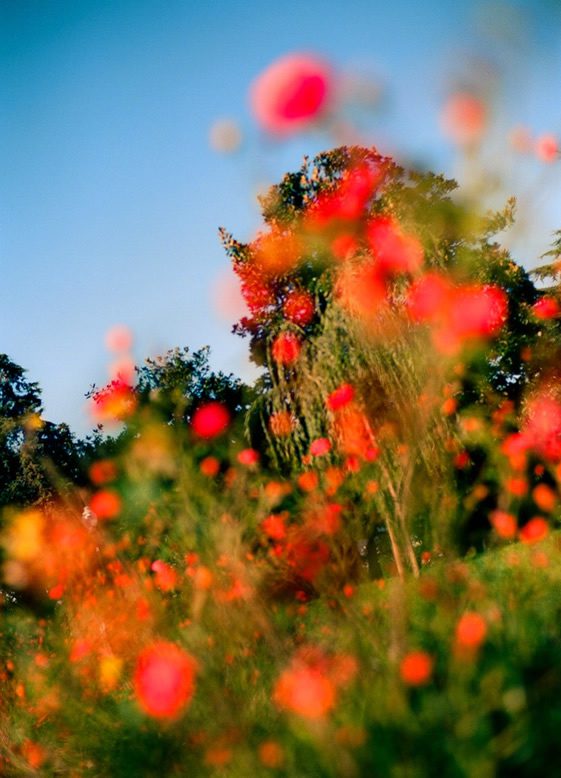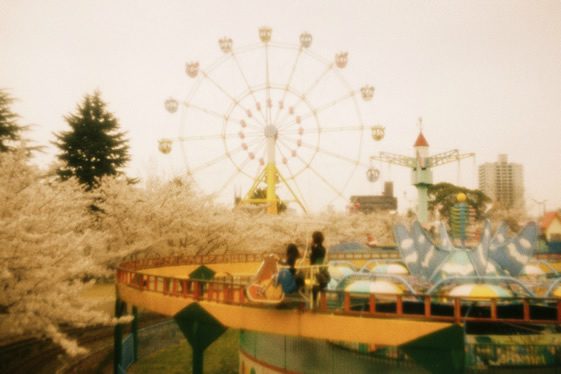 You work only with film, has this always been the case, or have you been swept up in the whole analogue revival movement – and why do you think analogue photography is so big right now?
I used digital for all my NME work, and some odd weddings I did. But my heart always belongs to analogue photography. I'm so attached to it. I'd been shooting only on film for about 5 years before I finally adopted digital a few years ago. I guess the rise in popularity of analogue photography is because it's more physical and human than digital; it has many unique characters, both good and bad… just like us.
You got in touch with us, predominantly to introduce your Sakuramadelica 2012 series, but it looks like nature and dreamy landscapes have always played a major part in your work; what is it about these types of scenes that excite you so much?
I think I always had a dreamy vision in me, but didn't know how to translate it into the photographic imagery properly until I discovered the double exposure technique two years ago. For the first time, I felt like I was speaking in a language I could call my own.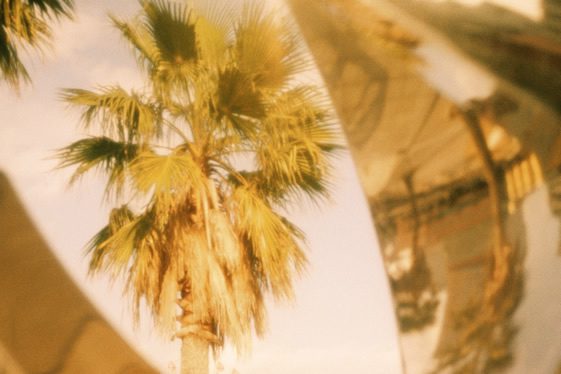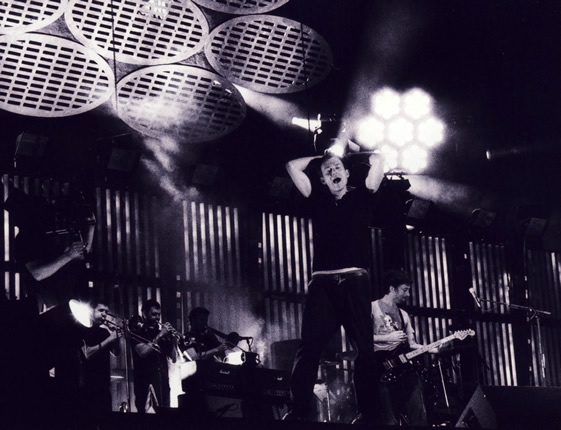 Funnily enough, I can hear Mogwai when I look at your more psychedelic images, and you worked with them back in Glasgow, do you imagine soundtracks to your work, and if so, what would they be?
Really? That's very interesting. I love their music and it's damn exciting to be on the road with them for a few days. Although I don't listen to them when I take photographs, I listen to other post-rock/electronica bands such as Sigur Ros, I Break Horses and Epic 45, to name but a few. They help me heighten my perceptions of light and colours.
What's the single most important element to the way you work, and the way your photographs turn out?
Emotional involvement. Listening to music is one way to tighten it except when I photograph people. Saturation is probably the most prominent aspect in my work. I'd like my images to be pop and catchy with comfort and tranquility infused within them.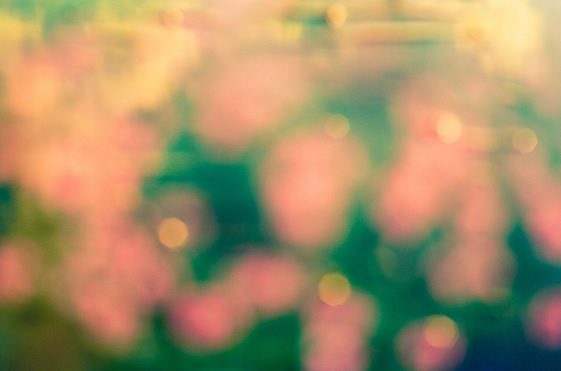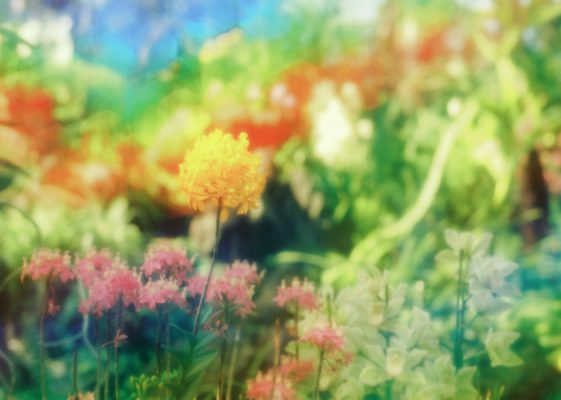 You're off to Berlin soon for an exhibition at the Lomography Gallery Store, can you tell us a little bit about it?
It's an exhibition showing the photos I took with a Diana Mini, one of the Lomography cameras I use. It runs from the 6th of July till the 6th of August.
As a NME photographer, I had the privilege of shooting the bands like Two Door Cinema Club and Tribes backstage. Whenever possible, I photographed them with the Diana Mini. It's fun for both me and them to try something different. I'm also showing the dreamy photos I took using double exposure as well as a selection of my recent series Sakuramadelica (psychedelic cherry blossom as the name suggests).
I absolutely love Berin, have you been before?
No, I haven't. But from what I heard from the people who lived or visited there, I imagine the city being quite inspirational. I can't wait to get there with my cameras!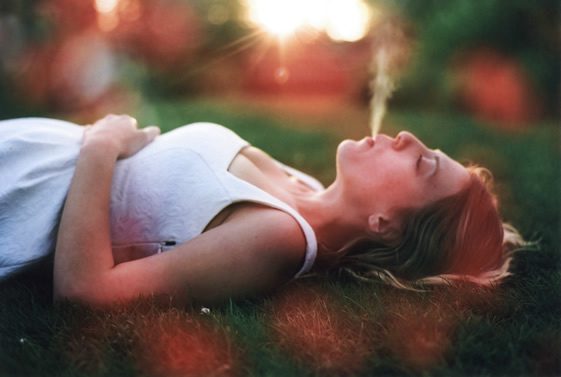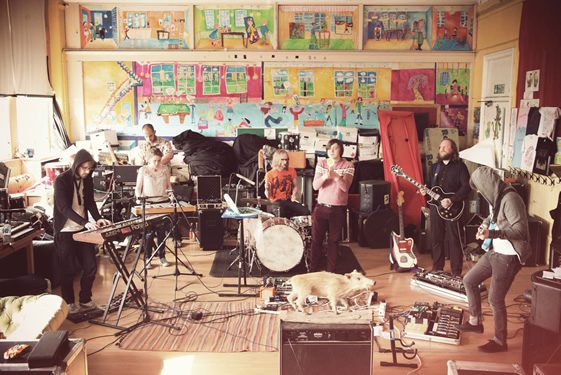 What's next for you?
An exhibition in a commercial gallery and a book of Sakuramadelica. I'm trying to make them happen sometime next year.
And finally, if we came to visit you in Kobe, where would you take us?
I'd like to take you to Oji Zoo in April. That's where I took one fourth of the photos for Sakuramadelica 2012. Imagine hundreds of cherry blossom trees adorning the zoo as you walk about. To me, the place embodies an ideal childhood memory persevered at its most beautiful.