If Jason Evans – who has photographed for the likes of i-D, exhibited at the Tate and puts out an image a day on his site The Daily Nice – was to have a strap line it would be: Don't Give a Fuck. And he'd mean it, but not in a twisted Terry Richardson this-is-my-secret-agenda sort of a way. More as a means of constantly reminding himself about what matters: life, love, beauty; and being young, because, at bottom, he's a child, a clever, interesting rebel of a child, a maverick with a heart.
Which is not to say Evans doesn't know his craft: he does; extremely well. And he respects it. It's just that, for Evans, the act of taking a photograph is nothing less – or more – than reaching into the world, holding up something beautiful and saying (cue wonder): Look at this. Look at this. You can see it in everything he does, in the way he plays with form, in his use of colour, of different equipment, in his textural postproduction mutilations. He can photograph like an old master. And he can photograph like he's on angel dust.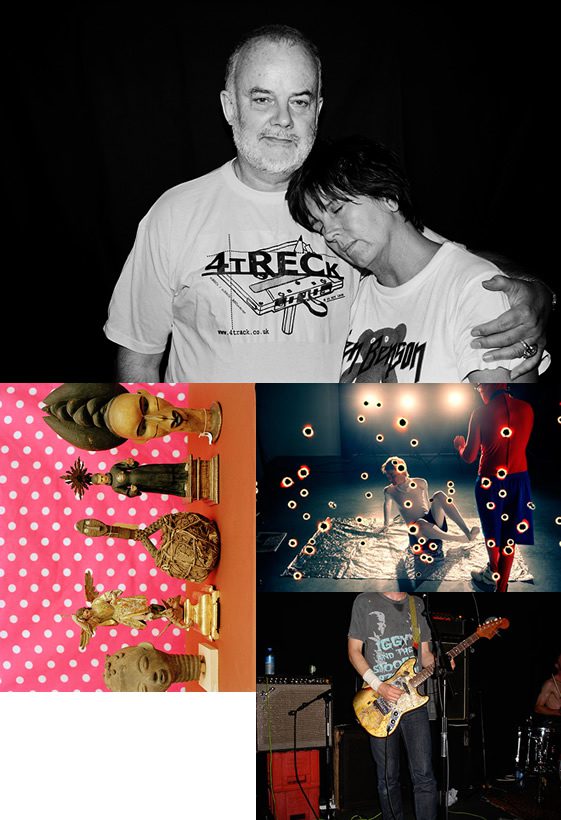 And he's anti-context. While we consistently and for reasons of commerce and hierarchy insist on boxing photography as fashion, reportage, still life, the personal, commissioned etc. etc, Evans doesn't give a monkey's about the categorical reasons as to why a picture is taken. The processed picture – whether snapped at a wedding, commissioned by Dunne & Raby or hole-punched by Evans himself – stands on its own; or, rather, it stands, unexpectedly, out of context, together with a whole lot of other unexpectedly out of context pictures.
All of which is a somewhat lengthy preamble to announcing that, in between scooting back and forth twixt current and upcoming exhibitions in France, Germany and Poland, Evans took a little time to share with us his singular vision on what it is to be a photographer. Clue: it ain't about the money.
You famously got in contact with Nick Knight after seeing his Faith project in Arena back in 1989. What was it about the shoot that so attracted you to photography?
Those pictures characterised a place I wanted to be emotionally and physically but hadn't previously known. I think this is what great fashion pictures can do… propose a way of being. Sadly, that is usually index-linked to the capitalist agenda, but it needn't be about sex/money/fame and all those clichés. I prefer something more esoteric.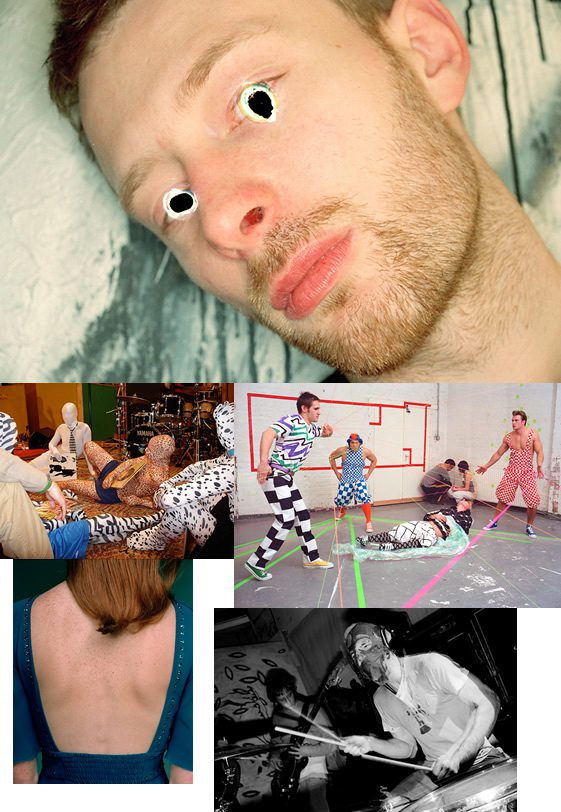 Your 1991 i-D project Strictly. We've all seen it. In fact, I saw it before I knew who you were. The world of fashion photography refers to it as both groundbreaking and iconic. What do you think?
It was the first time I'd made a fashion story, so there's some beginner's luck involved for sure. I was working with Simon Foxton, one of the most talented menswear stylists in the business, so that has something to do with it. It's deceptively simple, a conflation of signifiers, the most resonant ideas are usually simple things.
Oh, and it wasn't that hard to be 'groundbreaking' in fashion photography in the early 90s – the late 80s were formulaic and complacent. The format of a person positioned standing centrally in a square is classic – certainly not an icon I can take credit for.
Beauty Where You Find It – a project commissioned by Shiseido – had you travelling the world, photographing your idea of beauty. The job consisted of you filing an image a day. The images posted on The Daily Nice are about your enthusiasm for 'looking and being.' What is your idea of beauty? How does that change when you photograph it? Why do you think The Daily Nice is so popular?
I subscribe to American painter Agnes Martin's proclamation that 'Beauty is the mystery of Life'. When you are 'present', living mindfully of your situation, the smallest things can resonate as to what I think we call 'beauty'. This is its own reward. It's a wonderfully simple equation. To be receptive this way is intuitive and natural. 'Modern life' steers us away from these simple pleasures, miserable people use more stuff , keeping this consumer society turning over, encouraging want and confusing need.
When I photograph something that makes me happy, and I post it online, I feel that I am creating a positive affirmation. There's a lot of bad news in the media, which does not tally with my experience of our world. I wish there was more balance. I hope The Daily Nice offers some respite. The site is simple and resonates for an audience hoping to share small miracles.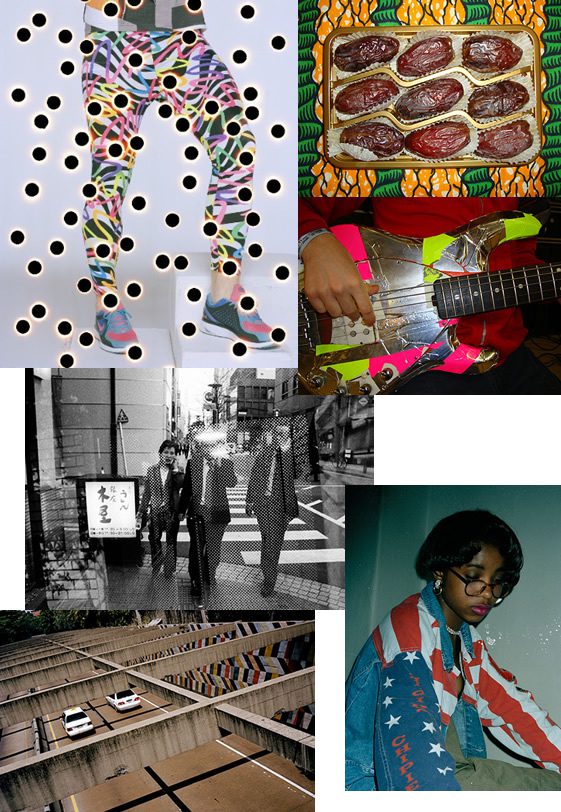 Tell us a little bit about your work for the likes of Radiohead. What attracts you to working on sleeve art and music-based projects?
As a kid growing up in rural Norfolk, photography and music offered an escape, an elsewhere. It offered options in constructing my identity. Record cover artwork played a great part in this. I still love music. I only work with musicians whose work I enjoy and those who'll trust me to do what I do. Trust is important as I'm not an illustrator, I interpret. Radiohead are a visually active group, articulate and engaged. They were looking for a way to reconcile themselves to photography within the constraints of a record deal.
Now they are free from that contract they no longer need to be photographed, but continue to make innovative artwork for their releases. I seldom get to make music projects now. There's very little contemporary music that has a budget for photography. Every once in a while something great comes up – last year it was Caribou, and now I'm working with Tame Impala. Working with Four Tet has been one of the most rewarding collaborations – he constantly inspires.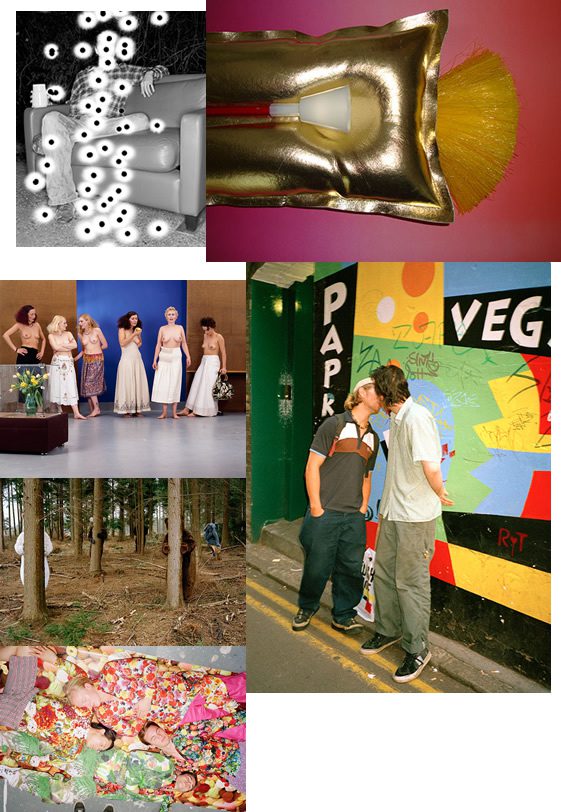 You've got three exhibitions in the offing: Commercial Photography, Pictures for Looking at and Sculptures for Photography and Portrait Street Work Street from the 90s. All different, all examining, I imagine, a felt belief with regards to the role of photography today. Can you tell us a bit about each?
Commercial Photography is at the Hyeres festival of fashion and photography and features commissioned work from 1991-2011.I wanted to show the fun and experiments I've had whilst collaborating with clients. All too often photographers differentiate between personal and commissioned work. To me it's all part of a discourse about imaging, communication, aesthetics and ideas.
Pictures for looking at and Sculpture for photography is at the Krakow Photomonth from mid May and puts two new bodies of work in dialogue.
Pictures for looking at are visually compelling still lifes. Sculpture for photography are photogenic objects arranged on specially constructed plinths. Visitors are invited to make their own photographs of the objects in the gallery space. In this way, the process of looking becomes apparent, I hope to point towards the difference between being a photographer and making a photograph. It's not the same thing.
At Ant!foto in Dusseldorf we are re-staging an installation I originally made for the Museum of Modern Art in Frankfurt for the Not in Fashion show (which has a great catalogue).They are pictures I made in the street in the early 90s of young people when I was first engaging with editorial photography. Looking at my work you'll soon realise that I am engaged with a range of ways of looking and I don't impose a hierarchy. What I make in fashion is as relevant to my overall practice as what I make in a gallery. I am more interested in the sprawling mass that is culture than the ambiguous confines of art.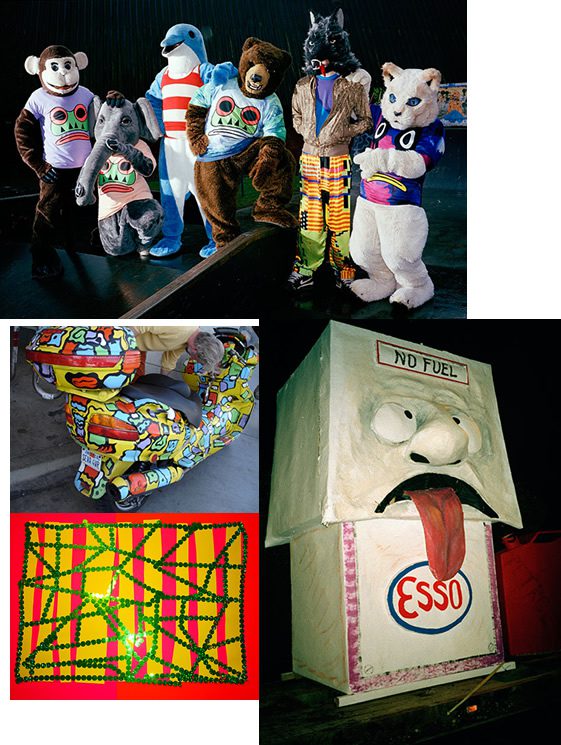 Why shoot in film?
I don't believe that one technology has to replace another, or that new is always best. Comparing digital and analogue photography is like comparing oil and water colour: different ways of making images that offer different possibilities. I like the pace and physicality of working with film.
I like the carelessness of digital snapshot cameras.
Absolutely love your website. It's uncompromisingly about pictures. There are no categories. Refresh and the photographs change. Aesthetically, it's a kaleidoscope of colour, context and form. What's your thinking behind it?
Thanks! My site is open to interpretation and is wilfully obscure. I like the fact that you have to think about the possible connections between what is randomly generated there. Too much stuff on the internet is just grazing. I look at my site and get a sense of what I might be, finding blindingly obvious connections that had hitherto eluded my reading. I hate nailing down 'meaning' and finite context for photos. For me the secret strength of photographs is that they are, ironically, adrift in a sea of subjectivity.
What has photography given you?
A passport to experience. The camera has taken me all over the place – and taught me human skills I was previously lacking.
Jason Evans's exhibitions 2012: Commercial Photography, Villa Noailles, Festival of Hyeres, as of 27th April; Pictures for Looking at and Sculpture for Photography, Photomonth, Krakow, as of 20th May; Ant!foto in Dusseldorf, as of 25th May.