* PUBLIC Chicago is now Ambassador Chicago
Ian Schrager, the man – whom with his Morgans Hotel brand – gave birth to the 'boutique' hotel, back in the 1980s, has been keeping his hand in the industry since leaving the group in 2005. His lavish $200 million Gramercy Park Hotel in New York tore up the minimal/slick rulebook with which Morgans had become synonymous, as if it were a cathartic process for the ex-Studio 54 man. Next up was his EDITION collaboration with Marriott, a move that few saw coming but one that hinted further at his fatigue for 'wow-factor' design. His new venture, one of two new brands to be launched, is "confident, self-assured, genuine and grounded, with no tricks or gimmicks".
This is Schrager for the third millennium; "anti-flash", "anti-design" and "sick of slick", PUBLIC is a brand that sees the 65-year old icon seek to create a genre-less hotel where atmosphere, service and value as its core.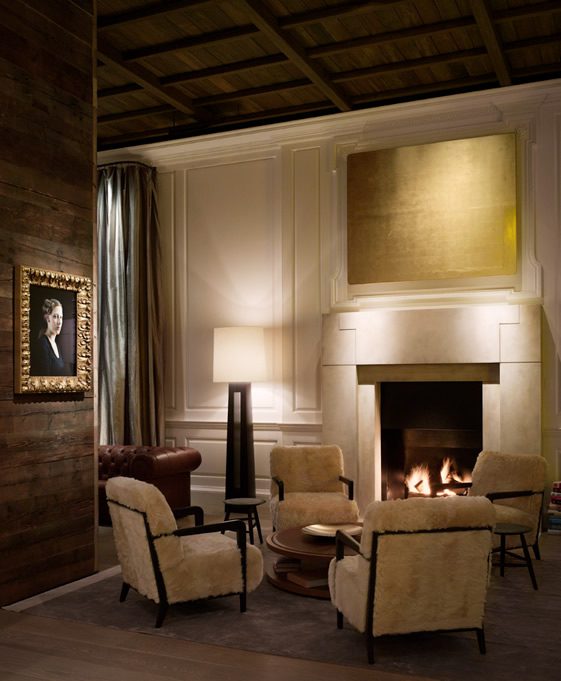 That's not to say this is an ugly hotel, by any stretch of the imagination; longtime collaborator Anda Andrei delivers an effortless sophistication that evokes the spirit and style of the classic Morgans properties, whilst never over-designing a single thing. Their elegant transformation of the 285-room Chicago institution, Ambassador East, is a very different beast to its former incarnation. Whilst Phil Collins was once refused entry for not wearing a jacket – immortalised by his album 'No Jacket Required' – PUBLIC tenders the sort of relaxed, informal social environment that Schrager has been fashioning since he coined the term 'Lobby Socialising' upon opening New York's Royalton in 1988. You see, PUBLIC offers all that consumers have grown fond of in the 'boutique' market, but presents it in a less exclusive, much more inclusive manner; and with rates from $135, it'd seem that their dogma is not just a well-worded press release, but a real, genuine concept…