Who looks at a decrepit freight railway line, dating from the 1930s, disused since the 1980s, and sees a park in the sky?
In 1999, with only one precedent worldwide (the Promenade Plantée in Paris) Joshua David and Robert Hammond founded the Friends of the High Line with exactly that in mind. Ten years later we all got to see what they'd envisioned.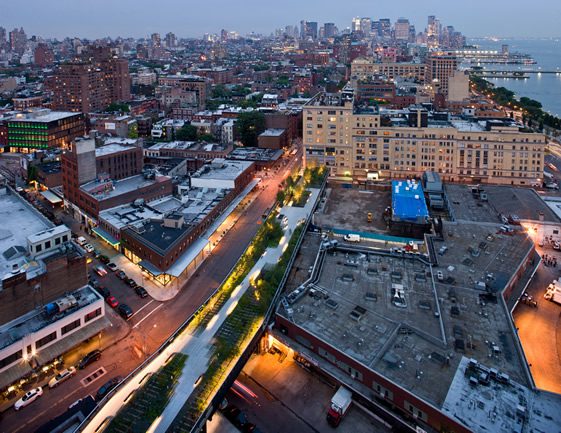 I was in New York earlier this year, shortly after the opening of the second section and thought I'd check it out. It was absolute delight – a brilliant idea, brilliantly executed.
A competition was held to find the design team; landscape architects James Corner Field Operations and architects Diller Scofidio + Renfro won and worked closely with a diverse community of High Line supporters.
There are many things that make this space a success, and the fact there are so many is all credit to the design team. They could have found a formula that worked and repeated it along the track, but instead, every section is different, providing a diversity that does New York proud, and something for everyone that visits.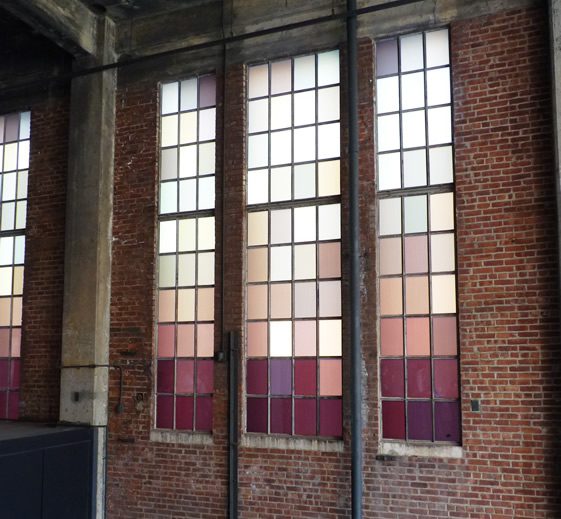 A commitment to showcasing public art provides some of the most obvious treats, helped by the fact that the art is very much part of its environment rather than feeling 'tacked-on.' Spencer Finch's 'The River That Flows Both Ways' is a study of the Hudson River with a pane of glass representing every colour that Finch photographed – he took a picture every minute for 700 minutes – all housed in a brick structure that looks as if its always been there.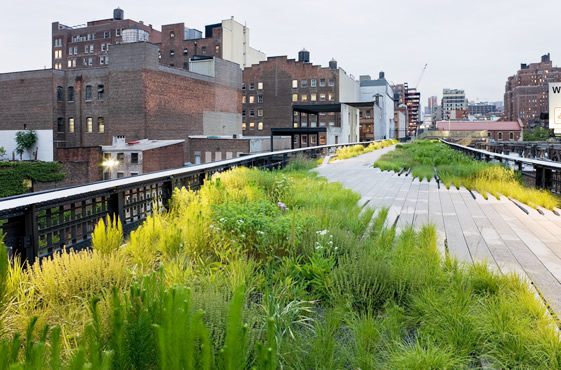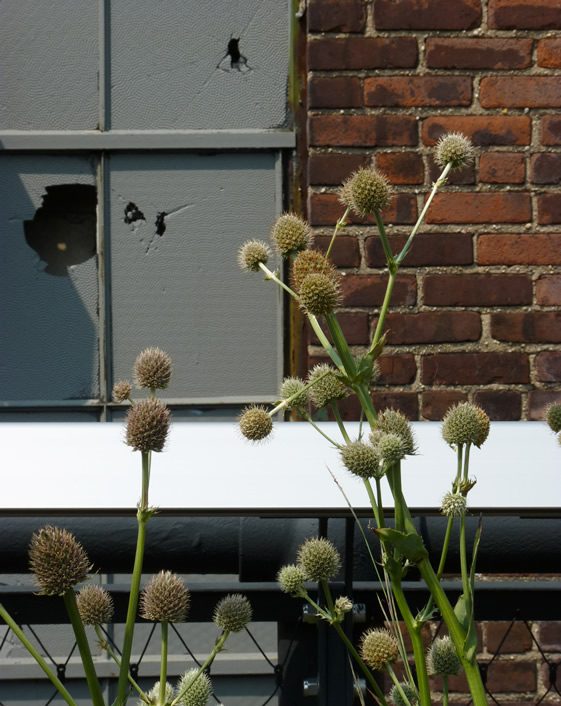 Viewing platforms provide snatched glances of the city between buildings and the chance to watch the yellow taxis below like a bird on a wire.
And the view is one of the really special things about this space – it's a unique view of New York because of its height. Usually you view the city from street level looking up, or from the top of the Rockefeller looking down – the High Line allows you to look through the city, giving you a completely new perspective.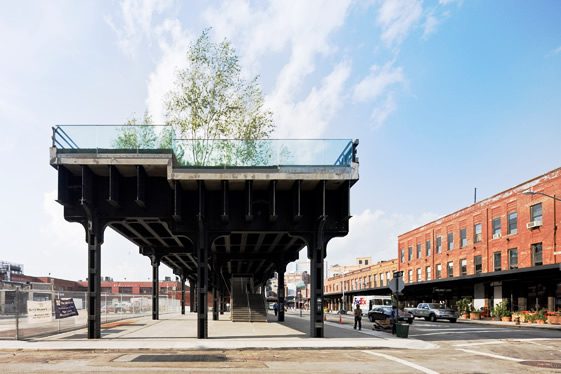 But there are also lots of little, less obvious things, that make it work too. Paving slabs rise up from the ground and turn into benches. Sun loungers on castors slide along the rails. Tables and chairs turn picnic-ers with tablecloths into diners in an imaginary outdoor restaurant. A lawn surrounded by ice cream stands, with the turn of a corner, turns into meadow-y planting that looks as if it has grown there by accident.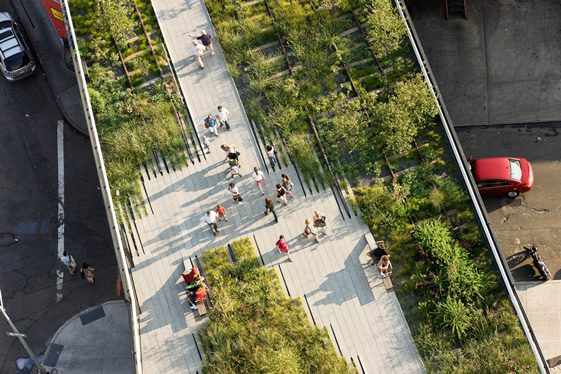 The High Line is a breath of fresh air running through the chaos of the city, a respite, a chance to take a breath, to renew your spirit and then head back down in amongst it and do it all again.