It can be hard to keep up with the ever-changing world of fashion when your body shape isn't "standard size". However, the truth is that every body is beautiful, and every woman should feel comfortable and stylish. According to research, 67% of American women wear a size 14 or larger, and the fashion industry is starting to understand these trends and accommodate women on the curvier side.
In this article, we've curated top-notch style tips to ensure that you always look fantastic, irrespective of your body type. With our expert advice, you'll come to understand that fashion is a medium for self-expression, not a rigid mould to conform to. Regardless of your size, achieving a fabulous look has never been more accessible. Dive in to explore inspiring tips and tricks for crafting an exceptional wardrobe as a plus-size woman.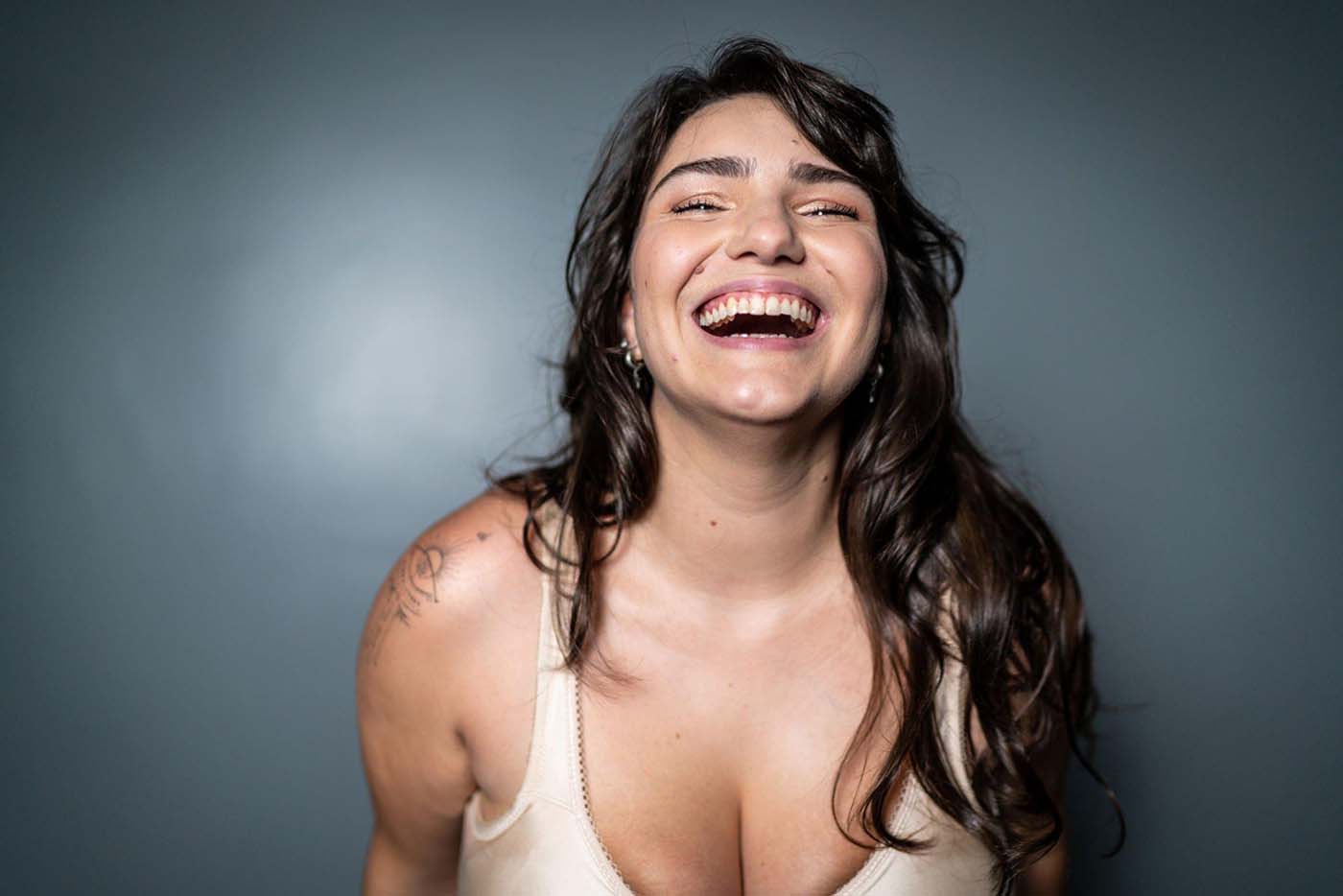 Embrace Your Curves, Don't Hide Them
Every woman has unique and beautiful curves that make her who she is. It's time to fully embrace and celebrate them, letting go of the notion that certain body types are more desirable than others. Instead, choose clothing silhouettes that not only flatter your figure but also enhance your best features.
Luckily, there are fashion brands that offer extended plus size clothing lines with just the right style for you. From a flawlessly tailored dress that embraces your waist to a chic top that highlights your shoulders, there exists an abundance of styles that can instil confidence, comfort, and sheer elegance. Always bear in mind that your curves are an essential part of your identity, so never hesitate to showcase them proudly and exude unwavering self-assurance.
Find an Experienced Tailor
Finding clothing that offers the perfect fit can be a challenging task. That's where the expertise of a skilled tailor can be truly beneficial. Their adept hands can meticulously adjust the pieces in your wardrobe to ensure an impeccable fit that accentuates your best features.
Whether it's adjusting sleeve lengths, hemming trousers or skirts, or refining various clothing details, a tailor's expertise is priceless in ensuring that your attire fits you like a glove. What's more, working with a tailor enables you to add personalised touches, including distinctive embellishments and unique design elements, turning each garment into a one-of-a-kind masterpiece.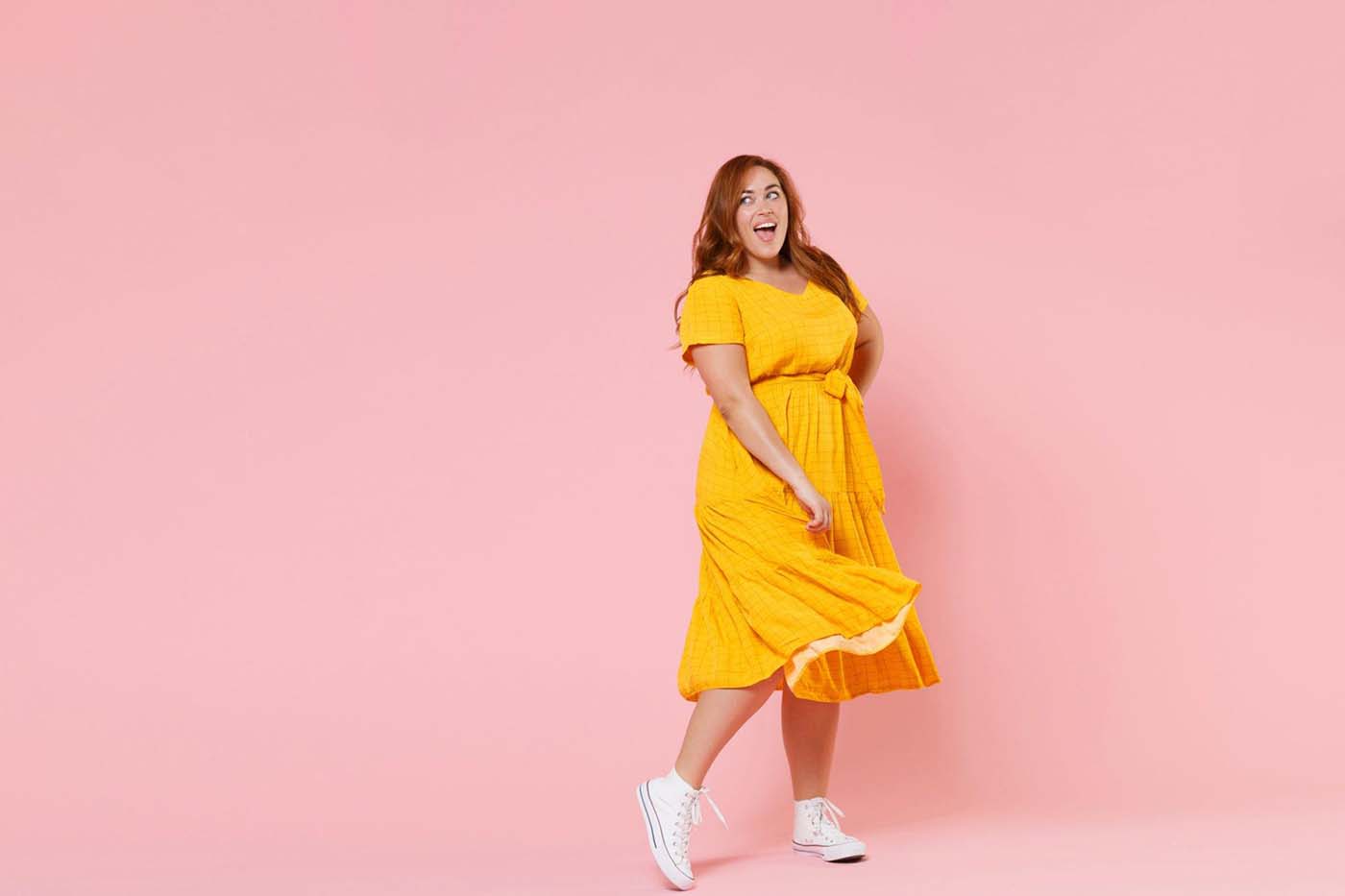 Don't Be Afraid of Colour
In the world of plus-size fashion, there's a prevalent inclination for individuals to opt for darker or more understated hues, under the assumption that these choices have a slimming effect. Nonetheless, it's important to recognise that this isn't a universal rule. In truth, specific colours can actually craft a visually leaner and more fashionable look.
While bright shades might initially appear daunting, they can infuse vitality into your wardrobe and make any outfit truly stand out. Think about exploring cheerful pastels or vibrant jewel tones to inject a burst of colour into your attire. Regardless of your color choice, you'll radiate an aura of elegant sophistication.
So don't hesitate to embrace vibrant colours and infuse them into your fashion selections. With the perfect colour scheme, you can highlight your most attractive attributes and revel in the confidence of your personal style. Always remember that fashion is a medium for self-expression and a celebration of your distinct beauty, irrespective of your size.
Accessorise to Enhance Your Look
The devil is in the details, so don't forget to accessorise to enhance your look. Accessories are a great way to add interest and character to any outfit. From bold statement jewelry pieces to scarves, hats, and shoes, there is no limit to the ways you can spice up your look.
Of course, it's important to strike the right balance when accessorising; too much of a good thing can be overwhelming and detract from your overall style. The key is to choose pieces that will truly enhance your outfit and emphasise the best features of your body.
Bottom Line
These tips will help you look stylish and comfortable at all times, regardless of your size. Whether you're shopping or having your clothes tailored, stay true to your style and enjoy fashion. Confidence is essential, so embrace your curves with pride. Also, remember that fashion goes beyond clothing. Try different makeup, hairstyles, and beauty products to create a unique look that's entirely yours.