Exploring portraiture through post-communist life, Katherine Turczan's photographs have been exhibited and collected by major museums around the world, including New York's prestigious Museum of Modern Art. A Guggenheim Fellow, the Ukrainian-American photographer releases her first book this month; From Where They Came published by STANLEY/BARKER and featuring a short story by Sofia Andrykhovych.
The publication showcases poignant portraits snapped in Ukraine during the fall of the USSR at the start of the 1990s, the black and white imagery made up primarily of women and children who, despite being most vulnerable to economic turbulence, found stability in unexpected places.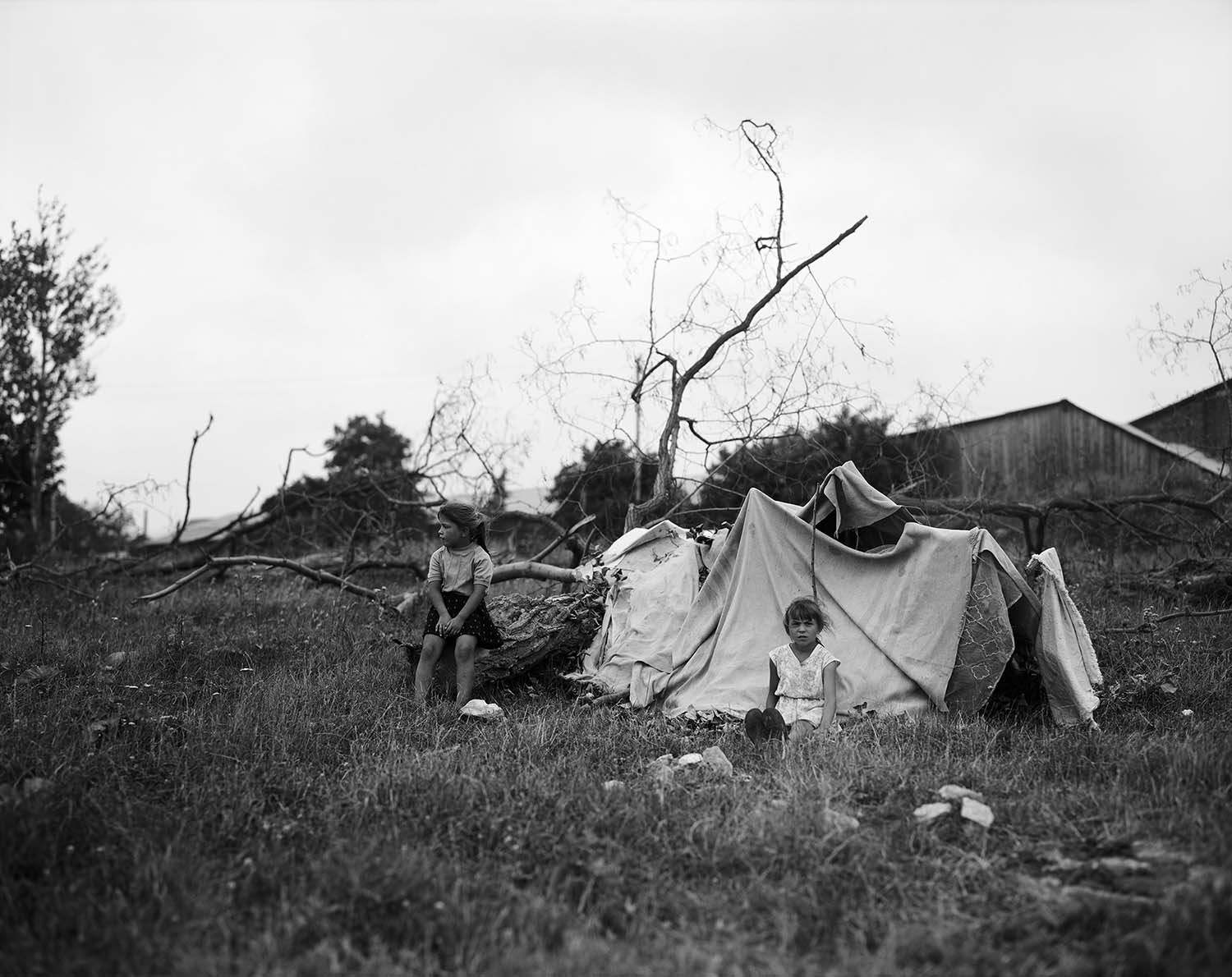 Growing up in New Jersey, the reader learns how close the photographer was to her grandparents and the impact that her grandfather's role in Ukrainian independence had had on her formative years. "I was a Sich Rifleman with my brother Teodor, fighting the Bolsheviks," is the story he would always repeat, as a young Katherine Turczan would inspect a scar from a bullet wound. "Teodor got typhoid, and we buried him in the steppe. I had to leave Ukraine, my seven siblings, and my parents because I was a Ukrainian soldier."
Almost 20 years later, the bridge of memory between Turczan's family and Ukraine was disintegrating, her grandfather having sadly passed away and her parents diagnosed with dementia. In a bid to make sense of the losses, she set out with her 8×10 camera to find the place from where they came and the people they left behind. Her first trip to Ukraine coincided with the August coup in Moscow and Ukraine's new independence. A rediscovered family of uncles, aunts, and cousins welcomed the photographer providing her a place to stay whilst she built her ongoing collection of portraits.
More decades on, and Katherine Turczan's connection to her homeland is sadly more poignant than ever. A tale of independence, struggles, and a deep-rooted connection to your roots, From Where They Came is available now from British art-book publishers, STANLEY/BARKER.