Advances in technology have provided product diversity in floor and wall covering materials. There are many different models suitable for use in living spaces within this vast variety of products. Technical granite ceramics, one of the ceramic materials known for its strength and often used for floors and walls, is a special material produced by increasing the durability of ceramics.
Creating a magical atmosphere in your indoor and outdoor spaces starts with choosing the right ceramics. www.qtiles.co.uk allows you to reflect your style with its quality options and huge inventory of textures and colours.
Ceramic, which offers a modern and elegant appearance indoors and outdoors, is highly preferred due to its ease of use and easy application to almost any desired surface. You can reflect your style in all your rooms without disturbing the conceptual integrity of your living spaces.
You can use the same ceramic that you have in your kitchen in the living room or bathroom as well. Ceramics can be used on all surfaces and spaces, including on walls and floors, and can be the perfect touch for the living room, kitchen, entryway, bathroom, balcony or garden.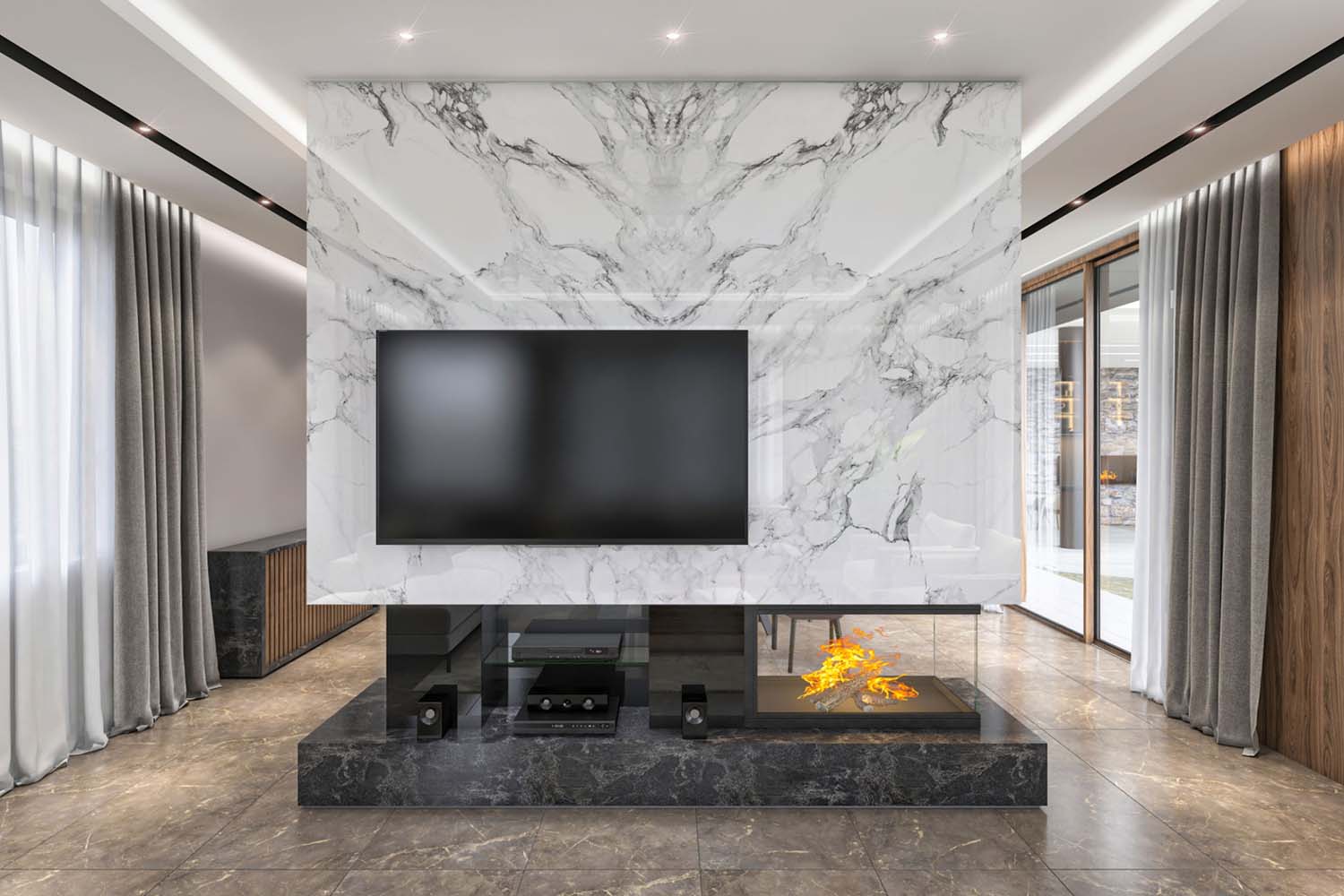 Ceramic Increases the Comfort of Your Living Spaces
Ceramics are one of the most important materials used in the construction industry because it provides the comfort demanded for newly built homes. It can also bring the desired modernity and elegance to make your living spaces come alive. Ceramics also highlight the colours you want in your living spaces, which is known to be effective in helping your life to be calm and comfortable.
Indoor ceramics can create a special ambience and divide the areas of your home with different colours and textures. Due to its beauty, versatility and durability, ceramics are increasingly used. You can achieve practicality and luxury at the same time thanks to ceramics.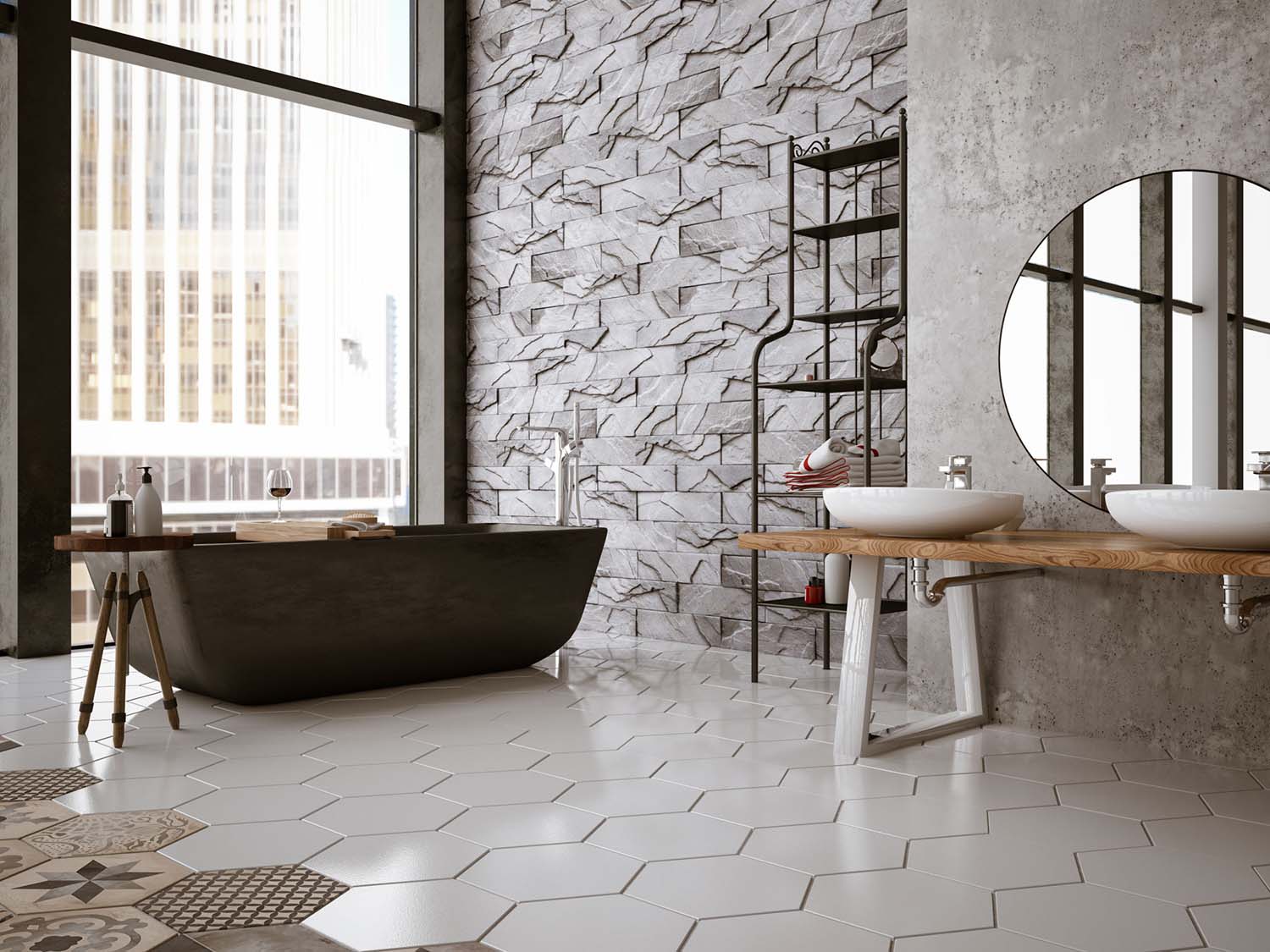 Your Style Comes to Life with Ceramics
The secret to successful interior decoration is to connect each design element of your home to form a harmonious whole. If you want to create a certain style in your home, the choice of flooring is a key aspect. You can use ceramics to create or accent your personal style.
Whatever dishes you like from the Far East, Italian or Turkish cuisines, you will enjoy cooking them in your kitchen, which is covered with ceramics specially designed for your taste. You can add a simple elegance to your kitchen with the classic combination of black and white square tiles, or you can add golden yellow for a warm, rustic look. If you love the sea and want to remember the warm beaches of the Mediterranean, you can choose shades of blue. Or to bring the golden hues of autumn into your home, simply choose ceramics made of a thousand and one combinations of brown, red and yellow.
 
The floor we walk on affects both the comfort and quality of life and the aesthetic style of your home. Floor – wall – ceiling: The three key elements that encapsulate your home and create the style and feel of an interior. The interaction between these three surfaces, colour, pattern, lighting, and texture, greatly change the overall aesthetic appearance and energy of the room.
The floor forms the basis of the room, where aesthetics and style most definitely must meet function. Technical Ceramics will certainly lend both to your home due to their increased strength and ease of maintenance as well as the wide array of aesthetic choices available.
In general, glossy ceramics reflect light more than matte colours, which makes the room look more spacious. You shouldn't miss out on f ceramics' ease of use, but if you want a wooden look, you can find gorgeous, convincing faux wood ceramics in any colour. Bring the Far East to your home with natural wood-looking ceramics. If you want, cover your living room from wall to wall with ceramic tiles.
You need to pay attention to so many details when decorating the bathroom, which is the most private space of your home. You can create a fantastic environment in your home that you will enjoy for a long time. You can cover the walls of the shower cabin with ceramic tiles or use wood-like ceramics on the floor, and you can have a visually relaxing bathroom. You can also add a stylish atmosphere to the bathroom by choosing gorgeous patterned ceramics. Thanks to ceramists who have rich options such as Qua, users can reflect their spirit and style to all areas of their homes.