Plant-Based Protein: Top Foods for Protein Sources on a Plant-Based Diet
There are many reasons for people to move towards a plant-based diet. One of the top reasons is growing concerns over climate change. In recent years, we have come to realise that animal-based food products may not be as healthy as they appear.
This has increased the fear of chronic illness and is one of the primary contributors to the evolving notion. As more of us are considering switching and seeking out a plant-based diet plan for beginners, this movement that focusses on foods derived from plant sources is one trend that's not going to falter.
Traditionally, people have been eating plant-based food due to a variety of reasons. These include religious convictions, animal welfare, and concerns over health. More recently, however, people have been looking for more specific plant-based diet benefits, creating their own plant-based diet recipes and plant-based diet weight loss programmes. But what of plant-based protein?
Once considered an impossibility, it's now fact that you can source enough protein from a plant-based diet. There are plenty of supplements out there that help someone on a plant-based diet to get the protein they need. For example, websites like Gold Bee sell hemp seed that is full of protein and other nutrients. However, if you're new to all of this, you might want to know the best sources. Read on to discover top foods for protein sources on a plant-based diet…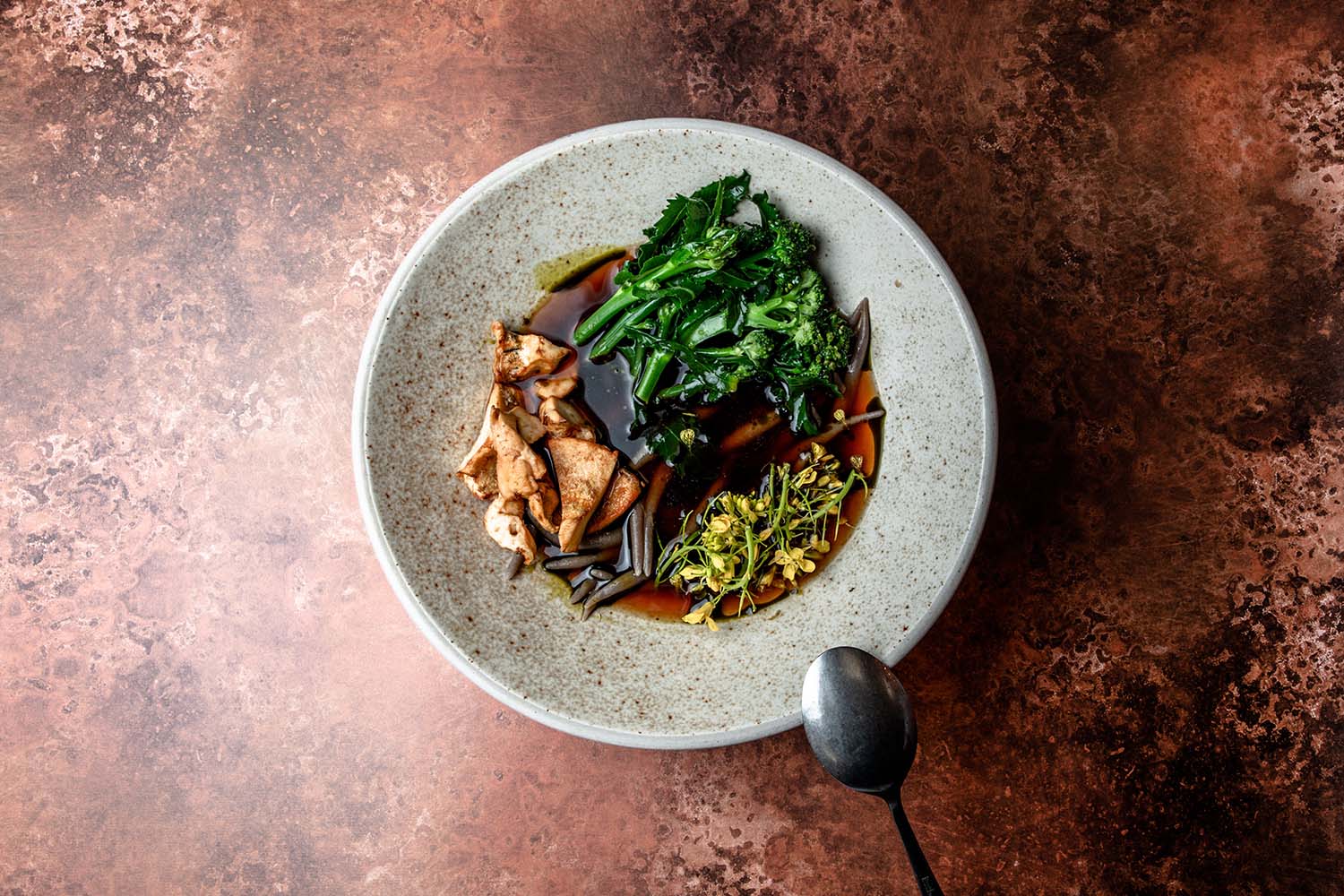 Protein-Rich Plant-Based Foods You Should Consider
Whether you are just switching to a green-eating plan or you have been a vegetarian all your life, you must know how to get the most important nutrients from plants and vegetables such as protein.
Protein is easily available for non-vegetarians, but vegetarians may have to look around a little. Let's take a look at some of the most protein-rich plant-based food items so that you do not miss out on protein.
Fruits and Vegetables
Fruits and vegetables are probably the tastiest way to add protein to your diet. It is considered that all fruits and vegetables have some amount of protein. But some fruits and vegetables such as spinach, broccoli, potatoes, sweet potatoes, artichokes, asparagus, guava, blackberries, and bananas contain a good amount of protein.
A good set of fruits and vegetables are sometimes almost all that you need for a nice plant-based diet. However, it's also worth noting that it might be difficult to get the full amount of protein necessary through consuming fruit and vegetables alone. This is where supplements and protein powder for vegans come into play.
The above-mentioned items are particularly important for vegans who are fully dedicated to this kind of nutrition.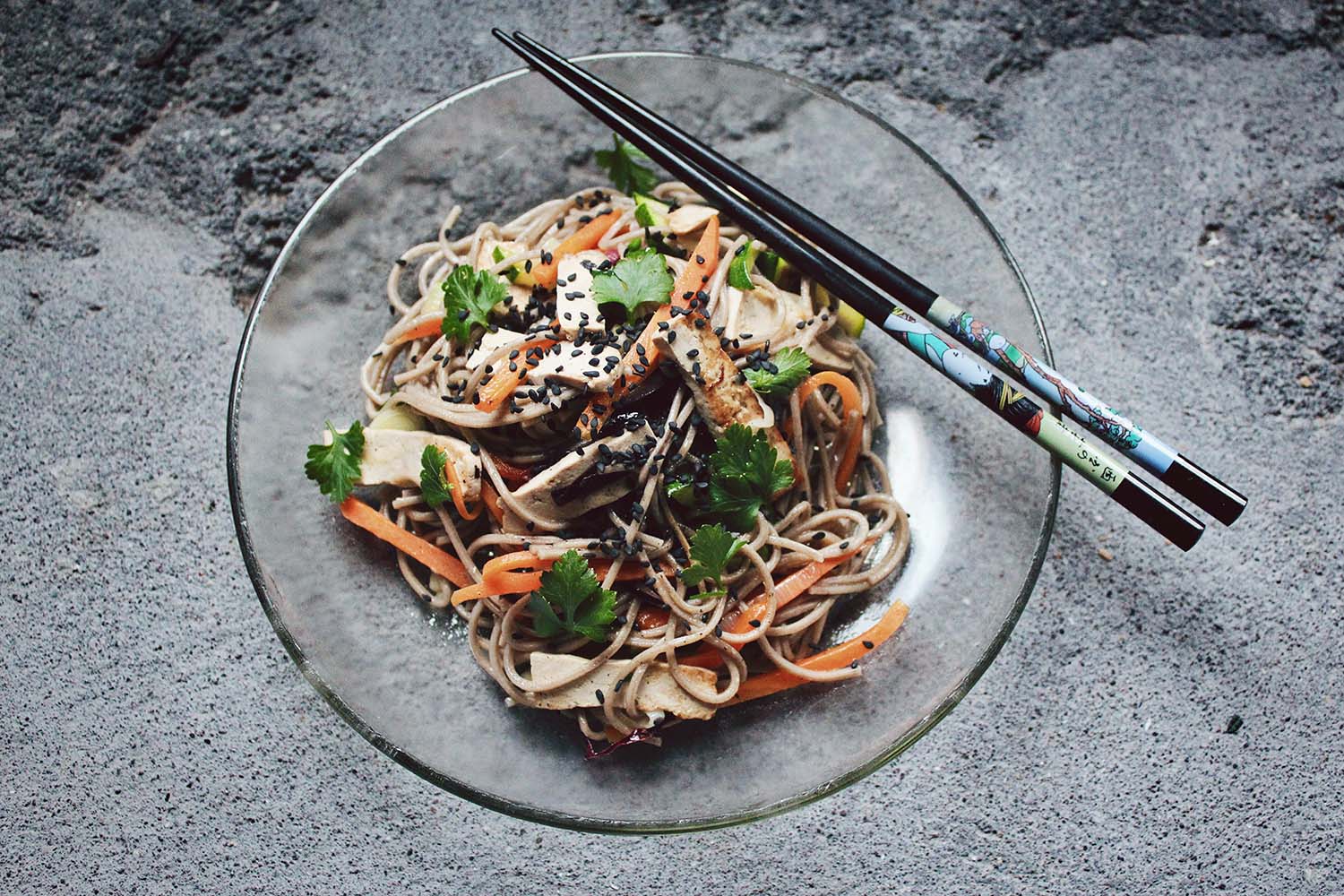 Edamame, Tempeh and Tofu
Edamame, tempeh, and tofu are all derivatives of soybeans with is a great source of protein. These plant-based foods can be used to prepare several tasty cuisines including soups, burgers, parfaits, noodles, and chilis.
Soy Milk
Soy milk is the choice of gym-goers. It is a form of processed milk that is made out of soybeans. The fact that soy milk comes fortified with additional vitamins, minerals, and other nutrients makes it a truly good choice for health-conscious individuals.
Oats and Oatmeal
The cornerstone of every healthy breakfast, oats are the most common way to fulfil your protein needs. They do not contain whole protein, instead, they have a higher-quality protein that makes them an excellent food option.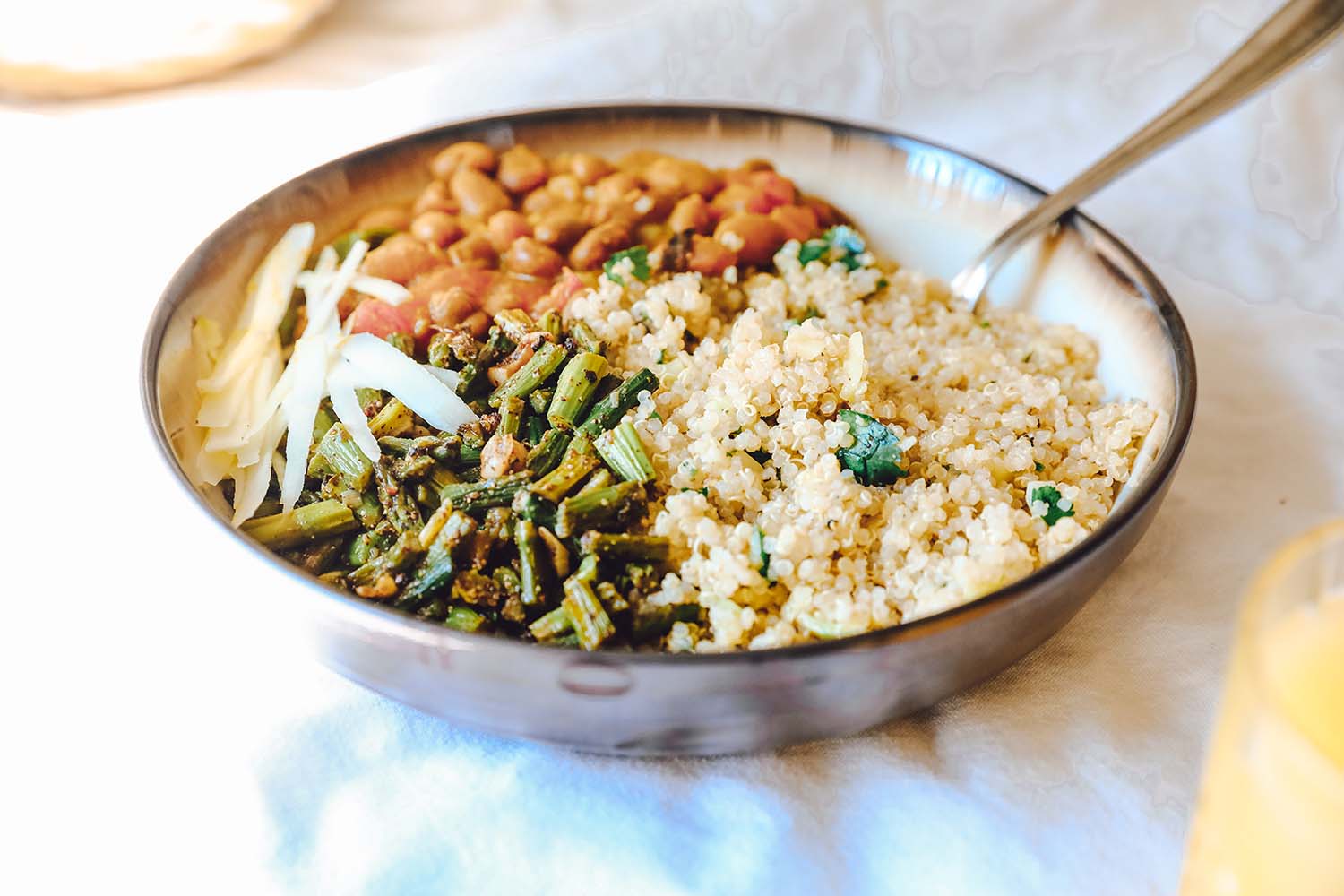 Seitan
Popularly referred to as wheat meat, Seitan is a rich source of protein. It is made from gluten which is the main protein in wheat. Besides protein, Seitan also contains selenium, iron, phosphorus, and calcium which makes it a great choice for almost every vegetarian and vegan.
Whole grains
Brown rice, quinoa, brown rice pasta and farro ensure that you get the nutrients you need whilst still enjoying tasty food. We especially love to throw in ingredients such as cashew cream to boost the flavour and thickness.
Legumes
A plant from the Fabaceae family, legumes extend to beans, soybeans, peas, chickpeas, peanuts, lentils, lupins, mesquite, carob, tamarind, alfalfa, and clover. Also known as a pulse, these filling yet yummy foods are great with curries, pasta, and salads.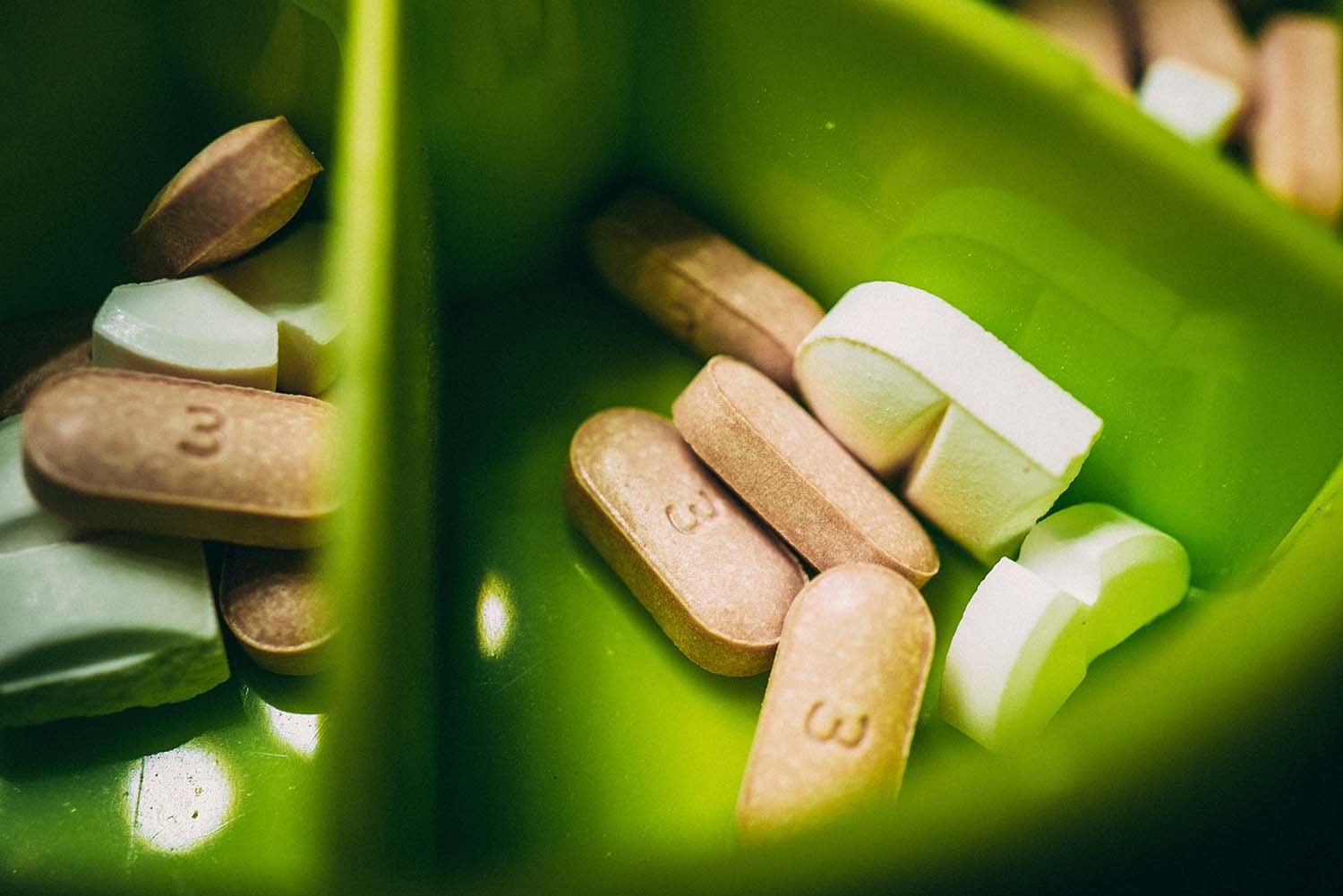 Sourcing key nutrients
As with any diet, benefits are related to the quality of ingredients you use and to the amount consumed. It's also important to consider nutrients that are not so typically found in a plant-based diet, or if you eat out a lot, a restaurant's plant-based diet menu. Key nutrients include but are not limited to:
— Vitamin B12 is typically found in animal foods and needs to be supplemented
— Vitamin D typically found in fatty fish can now be sourced from mushrooms as well as supplements. And, of course, the sun
Remember to talk with your doctor if you're considering supplements to support your nutritional and diet choices.
Known to help to increase your energy, a plant-based diet can be even more advantageous as you'll be able to work out more. And be sick less. What's more, spending more time at the gym means you can eat more. Of course, you don't want to undo any gains you get from the extra exercise so choosing your 'treat' is key here.
Our favourite snacks include the energy boosting Hemp Energy Bites which contains just six ingredients, and hempseed, a treat that brims with fibre and protein.
We're also very partial to Keto Avocado Brownies, and as it's possible to be keto and plant-based by swapping animal protein with plant protein, these are simple to make and tick all the chocolate monster boxes. You can read more about this type of plan here: including how to decipher the difference between clean keto and dirty keto.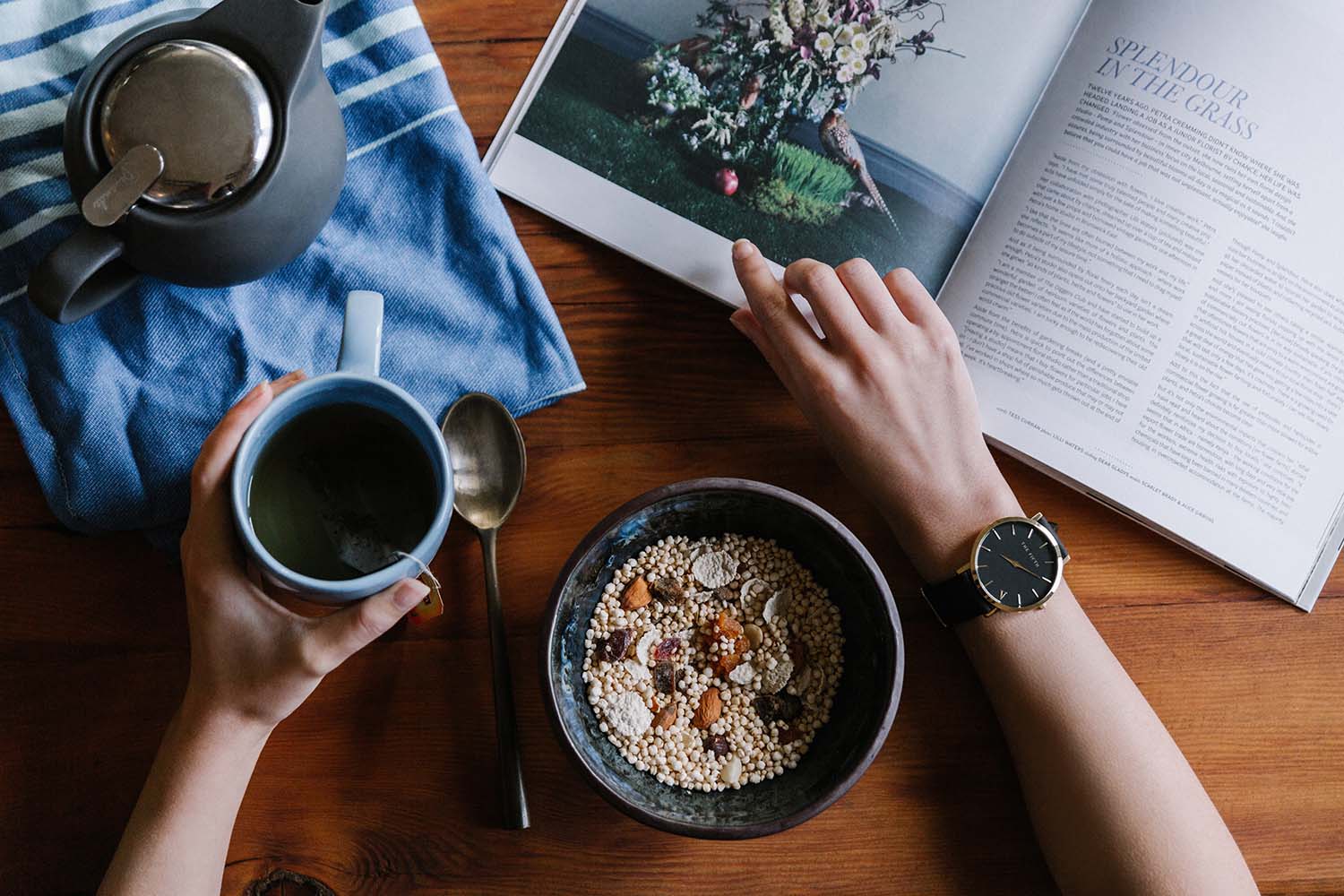 In conclusion
There's many diet options to choose from, some last, others not. Some might be for you, again others not. What's important is to understand why you are undertaking a new plan. Is it a fad? For your health? A change of lifestyle? Not wanting to eat animals? Or to help the environment?
Maybe it's some of these reasons, maybe all, perhaps none. Whatever you choose, do your research and embrace it.
Remember protein is one of the greatest nutritious requirements of the human body. Having read this article perhaps you're ready to give this a try and are thinking of ways to do a two-week plant-based diet? If so, remember that a healthy plant-based diet plan must include good sources of protein. From oatmeals for breakfast, avocado for lunch, hemp energy balls, nuts and seed for snacking, and seitan or scrumptious brown rice pasta dishes for dinner, this new way of life need not be boring.