"Those American machines from the '60s and '70s are like catnip to photographers, with their colourful enamel and analogue industrial design," declares London-based photographer and co-founder of The Artful Project gallery, Joshua Blackburn, in the introduction of his Hoxton Mini Press-published book, Launderama.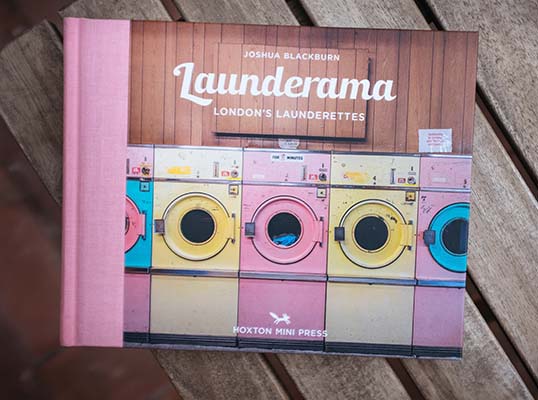 Drawn like a kitschy moth to the flood of neon spilling onto the street at night, it wasn't long before Blackburn was disappearing at all times of the day to visit London's many evocative laundromats. As the journey took the photographer to every launderette in the Greater London postcode district—some 462 of them—the project took on a life of its own; what started as a portrait of the capital's launderettes becoming a portrait of London itself.
Standing in the road snapping the shopfronts and chatting to the owners inside, Joshua met people from all walks of life and all corners of the globe, some establishments filled with laughter; many just a captivating but empty space apart from the spinning sheets and clothes waiting to be collected later. An endangered species—our high streets growing ever more homogeneous and the tumbling prices of white goods resulting in the closure of many launderettes—Joshua's book is a nostalgic take on the living remains of a London that is passing.
Launderama: London's Launderettes is a 144-page hardback published by Hoxton Mini Press, with a large selection of photos, an essay, and map; the enticing project capturing the colourful design and community of the humble laundrette.