Kids spaces deserve as much, if not more, attention as any other within the home. The decoration associated with the room can be seen an extension of your child's personality; whether they prefer bold and bright or subtle and stylish. As the summer soon becomes a distant memory and we look to move into the colder months of the year, what better time to give your child's bedroom a fashion overhaul? Here are some kids room trends that shouldn't be ignored for autumn 2019.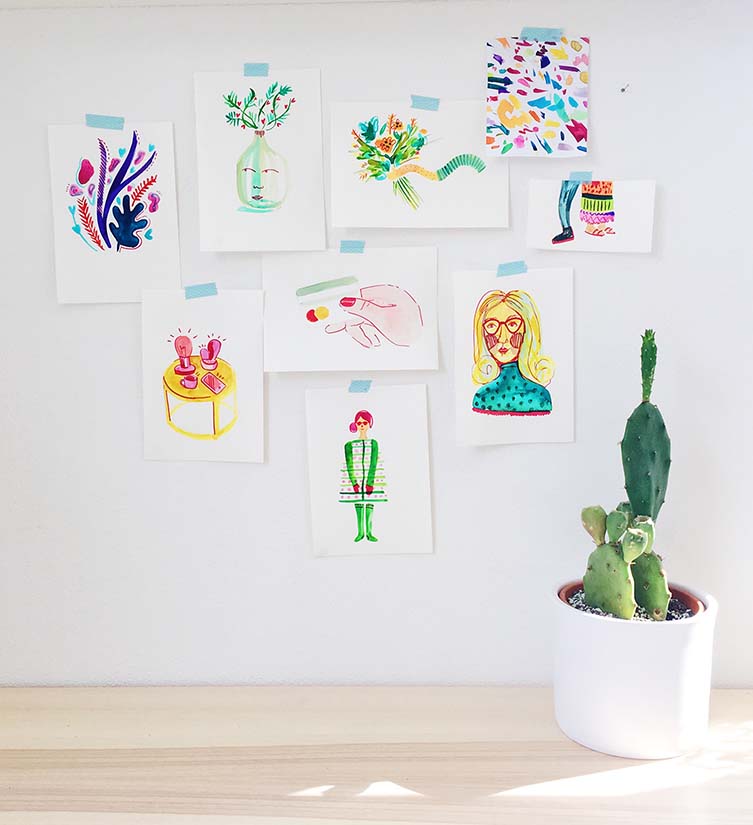 Gallery Walls: Gallery walls are a fantastic way to update a space, without having to undertake a complete bedroom overhaul for the new season. Such walls can be made up of art, slogans, quotes, family photos, toys, decorations and so much more. But remember: it's important to use the wall to reflect your child's personality.
Sustainable Furniture: In a world that's working to be both more mindful and ethical, sustainable furniture is notably increasing in popularity. Interior designers and manufacturers are finding it easier than ever to create products and spaces that have sustainability at the core, whether that's by choosing natural or responsibly-sourced materials, or by choosing products that will stand the test of time; avoiding unnecessary waste in the future. More and more options in terms of non-toxic paints and plastics are also becoming readily available, making sustainable furniture a hot topic and worthy trend.
Autumn Florals: Florals aren't just for spring when it comes to quirky kids' bedrooms. The application of flower-forward textiles adds character and colour to any room; whether one is aiming for a cute or dramatic look. For an autumn twist, look to tonal shades and block colour accessories to accompany the look.
Increased Functionality: Space is an issue for many, and finding furniture that is stylish, practical and multi-functional is vital in eeking out the most out of the available space. By choosing a piece of furniture that grows with your child, you're more likely to support their development and reduce the amount of furniture going to waste. Look for options that have several purposes; there are plenty of children's cabin beds for sale that offer elevated space below the bed which can be used as storage, a study area or simply for playing around.
Exotic Animals: Designers are being inspired by the tropical and exotic; think zebra stripes, leopard spots or giraffe splodges when it comes to patterns. Whether including the tropical prints within bed linen, wallpaper or as feature animals adorning the walls themselves, a touch of safari is certainly on trend.
Geometric Patterns: Geometric shapes are set to continue in popularity as a form of bedroom decoration. The use of such shapes can add a fun dimension to an otherwise plain space, with everything from triangles, circles, squares and diamonds used. By pairing geometric patterns with solid colours, you're sure to create a space that screams stylish and on-trend.