Uninspired by the monotony of metal and glass curtain walls, 1960s Montreal saw architects look toward something that would enable more expression, and the concrete boom was born. Adding this liquid stone, and in turn extra body and volume to their work, Montreal soon became recognised by architectural observers as the North American city for brilliant concrete beauties.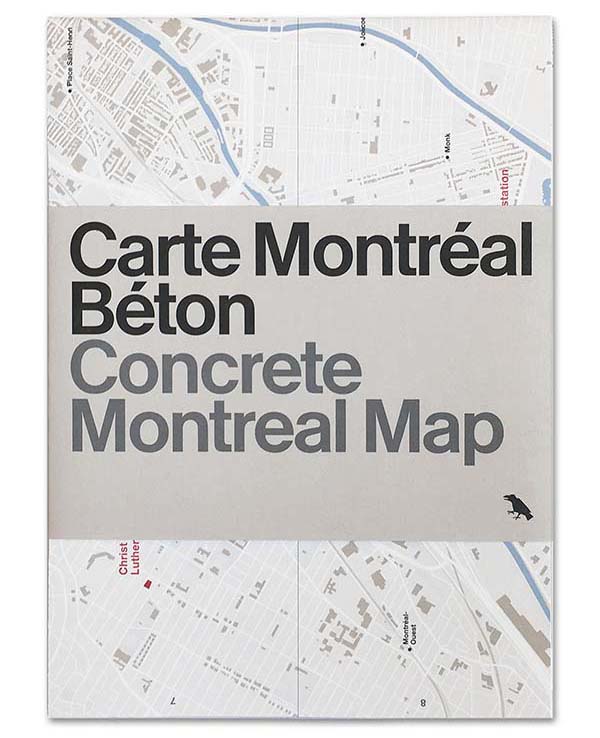 Examples of these concrete and brutalist buildings are celebrated in the latest two-sided guide from publishers Blue Crow Media; words by Francine Vanlaethem written in both French and English and original photography courtesy of Raphaél Thibodeau. Concrete Montreal Map serves as an introduction to 50 inspired buildings, including the famous Habitat 67, Place Bonaventure, and Tour de la Bourse (Stock Exchange Tower)—three examples that cemented the city's reputation as one of producing remarkable, world-renowned concrete structures.
The guide also looks at Silo #5, a onetime icon turned crumbling urbex playground located at the city's Old Port; described as an embodiment of Le Corbusier's 'premise of a new time' in the legendary architect's 1923-published Toward an Architecture. Its doors having been closed for more than 25 years, the old silo is mooted for a major regeneration project, its colossal structure planned to house a mixed-use district where residences, shops, hotels and tourist attractions can coexist.
Traverse Montreal's concrete structures both above and under the ground (its distinctive metro system is another architectural gem) with the Concrete Montreal Map, out now and available to purchase from the ever-impressive Blue Crow Media.