Published in conjunction with the FotoFest 2018 Biennial, India/Contemporary Photographic and New Media Art features 48 contemporary artists and collectives, all working in dialogue with the history and emerging future of India and its people.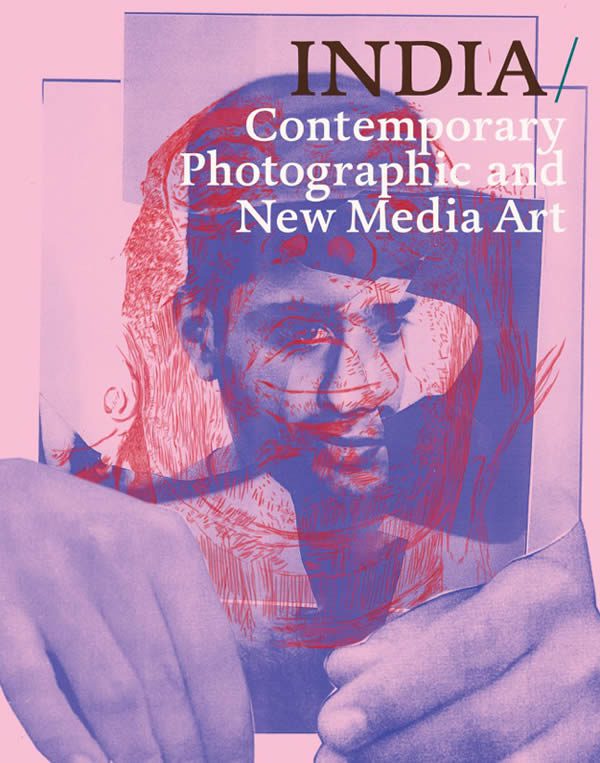 Presented as an impressive 300-page hardback tome and bursting with some 200 colour photos, the book—designed by HvADesign in New York—has been edited by FotoFest executive director and curator Steven Evans, with absorbing essays on the state of Indian contemporary art coming from local experts Zahid R. Chaudhary, Sunil Gupta, and Gayatri Sinha.
Focussing on contemporary moments through a range of disciplines including art photography, new media, installation, moving image, journalism, and documentary photography, India/Contemporary Photographic and New Media Art addresses the last 20 years of contemporary art in India; the shifting focus of the lens as a fine art medium; South Asia's emergence as a creative force; and how the changing sociopolitical dynamic of the country is shaping its art talents. "As a large, multilingual subcontinent, India has always relied on images to maintain a cohesive whole across myriad subcultures, regions, castes, and languages," explains lead curator Sunil Gupta.
"The introduction of photomechanical imaging in the nineteenth century enabled the rapid reproduction and dissemination of both spiritual and scientific ideals," he continues. "Photography for most of its history was too expensive and technical, and was left in the hands of 'experts'—until the birth of digital technologies. The book addresses the legacy of the last 20 years, a period when photography and moving image media have been consistently included within critical exhibitions of fine art."
Honing in on themes of caste and class; gender and sexuality; activism and conflict; racism, religion, and nationalism; and new technologies via contemporary artists including Gigi Scaria, Rashmi Kaleka, Prince Varughese Thomas, and Roshini Kempadoo, India/Contemporary Photographic and New Media Art—published in collaboration with Schilt Publishing—is a vital document of the unfolding emergence of India's progressive art movement.
@schilt_publishing
@fotofest_intl