Running its way from the Black Sea to the Sea of Marmara—which in turn leads on to the Aegean and Mediterranean—the mighty 32km long Bosphorus is a unique strait; in that it separates the continents of Europe and Asia.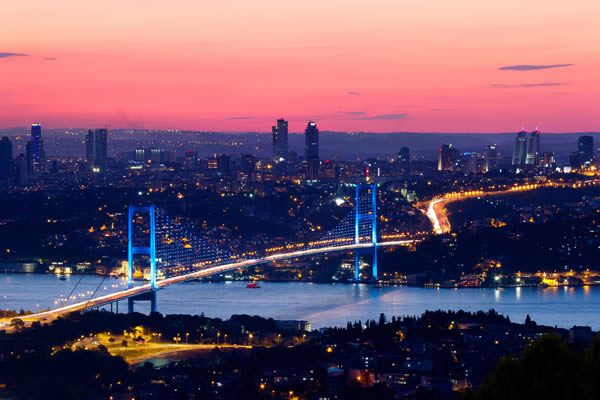 The significant waterway—densely populated on each side—is a fine spot to grapple with the formidable geography and skyline of Istanbul whilst getting a glimpse of world-renowned landmarks and monuments that include the 1459 Topkapı Palace Museum; impressive historic waterfront houses built during the Ottoman era; and the inimitable Hagia Sophia, the Greek Orthodox Christian patriarchal basilica turned imperial mosque turned museum.
Set to enjoy a critical renaissance this year, Culture and Tourism Minister Numan Kurtulmuş predicts Turkey's number of tourists will rival the 36 million that visited in 2014, prior to a series of setbacks for the country that climaxed in the bloodiest coup attempt in its political history in July 2016. The country's most populous city (the world's fourth largest, with some 14.6m inhabitants), Istanbul will woo many of those visitors, its sonorous and exalted mix of history and culture resonating through its storied neighbourhoods.
Due to be completed in October, its 'New Airport' will be capable of handling up to 150 million passengers per year—as well as confirming the city as a major international transport hub (the $11bn project is planned as the world's largest), the airport will ensure that Istanbul will retain its position as a progressive global icon.
With tourism to the Turkish capital set to flourish throughout 2018 and beyond, We Heart—in collaboration with dealchecker.co.uk—walks you through the cultural corners of the ancient city once known as Byzantium.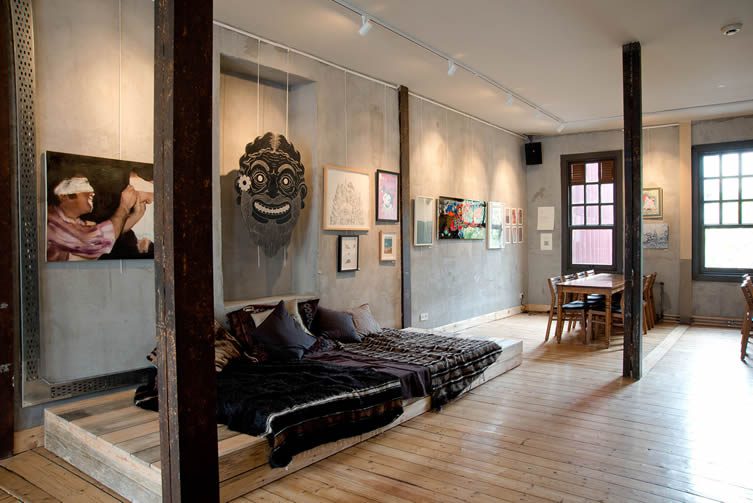 Istanbul's contemporary cachet rose to international prominence following its crowning as European Capital of Culture in 2010—once known for its rich historical heritage, almost overnight a raw edge of wanton creativity became the envy of cultural cities the world over, reviving neglected neighbourhoods and welcoming a new wave of museums, design-conscious hotels, restaurants, bars, coffee shops, and eminent cultural hubs; like Bant Mag. Havuz in Kadıköy, an arts space owned by one of Turkey's most prominent counterculture magazines.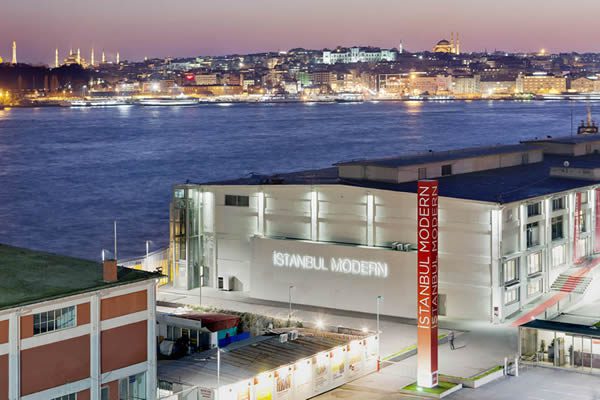 Fans of contemporary art travelling to the city in 2018 needn't worry about the absence of its International Istanbul Biennial (considered as one of the most prestigious alongside Venice, São Paulo, and Sydney, the art biennial falls on odd years), as this year is the turn of the Istanbul Design Biennial; the multi-platform biennial celebrating its fourth edition by exploring a range of disciplines from industrial design to architecture; interiors to graphics; fashion and textiles to new media design and beyond.
İstanbul Modern (Istanbul Museum of Modern Art)—located on the banks of the Bosphorus, in a converted warehouse in the Tophane neighbourhood—holds the title of Istanbul's first contemporary art museum, inaugurated in 2004 and home to works of Turkish (and non-Turkish) artists including Nuri Iyem's revered Peasant Women. Temporarily moving to the historical Beyoğlu neighbourhood, the name of a major architect is soon to be announced for a return to the site as part of the ongoing Galataport development; the museum's temporary home—the 1896 Union Française building on Meşrutiyet Street—will open May 2018.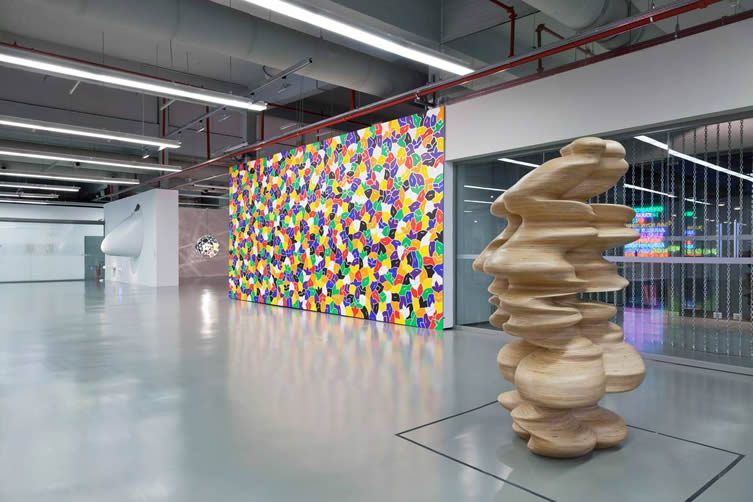 Fans of art beyond a gallery's white walls can pound the streets of the laid-back Kadıköy 'hood on Istanbul's Asian shore, home to Mural Istanbul Street Art Festival and large-scale murals from artists such as Fintan Magee, Treze, Mr.Hure, and Alex Maksiov; the district having been transformed into a colourful outdoor street art gallery. (Download the Street Art Istanbul app to ensure no gems throughout the city are missed.)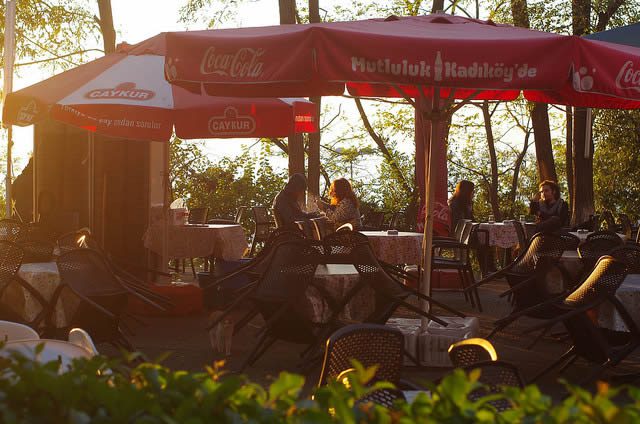 Linger a little longer in now-gentrified Kadıköy-Moda and make the most of its stylish restaurant and bar scene. Still emerging as a fully-fledged destination for Istanbul's hoards of visitors, young entrepreneurs have either opened up new spots or given a new lease of life to older haunts; Koço—established in 1928—the perfect example of a restaurant that has modernised with the times.
Boasting a prime location with its expansive terrace overlooking the Sea of Marmara, Koço's tables are full with people of all ages chowing down on fresh fish and mezes. On warm days, Moda Çay Bahçesi is another strait-side spot to unwind at, and surely the best place to grab a coffee and pastry for people watching in this emerging neighbourhood; its open-air tea garden feeling a million miles away from the hustle of city life.
Back on the European side of the Turkish capital, the multi-use Zorlu Center (hosting retail and restaurants to the country's largest performing arts centre) will again play host to the Barcelona-born international electronic music festival Sónar. Unfolding 6—7 April this year, Istanbul's second edition of the revered festival will be guaranteed to pull in crowds making the annual pilgrimage to party; confirmed artists include Nosaj Thing, Booka Shade, Erol Alkan and the more commercial yet unashamedly good fun, Fatboy Slim.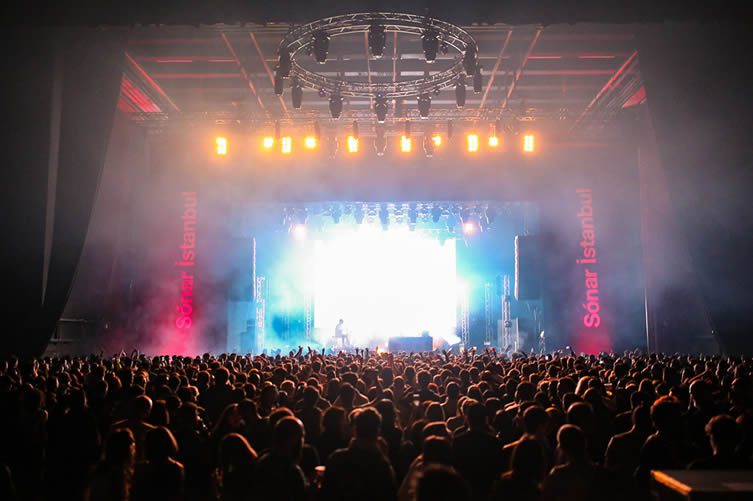 Live music can be experienced more regularly over in Şişli. Regarded as one of the city's most affluent neighbourhoods, it's also home to come cutting cultural edge—thanks to the recent rejuvenation of Bomonti's Historic Brewery; Bomontiada serving up a flawless mix of arts, music, and food and drink in a space that dates back to 1894.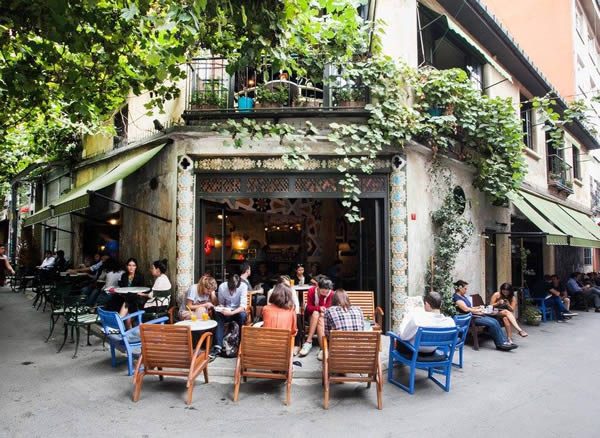 Craft beer bar The Populist stays true to the venue's roots as Istanbul's first brewery, and injects a dose of American beer hall sensibilities; whilst the star of the show at Kilimanjaro is a sweeping artisan-crafted wooden bar cum installation that softens the industrial space. Live music venue Babylon hosts international DJs and bands, and galleries and bookstores complete the energetic space.
From plush new mixed-use spaces like Bomontiada to its famed lokantas—worker's restaurants upon which locals descend for home cooking in a lively environ—and on to luscious street food, Turkey's sprawling capital cooks up a serious storm. Despite its unassuming appearance, Asian-side eatery Çiya Sofrasi dishes up regional cuisine from around the country; Karadeniz Döner Asım Usta is widely regarded as Istanbul's (and to that extent, the world's) best döner kebab; hip hotspots like Karabatak define the youthful pulse of the city; simit (aka gevrek, bokegh, or koulouri) is a round crunchy bread covered in sesame seeds, and a must-try speedy breakfast sold by countless street vendors; freshly-made balık ekmek (fish sandwich) on the banks of the Bosphorus is an unforgettable experience.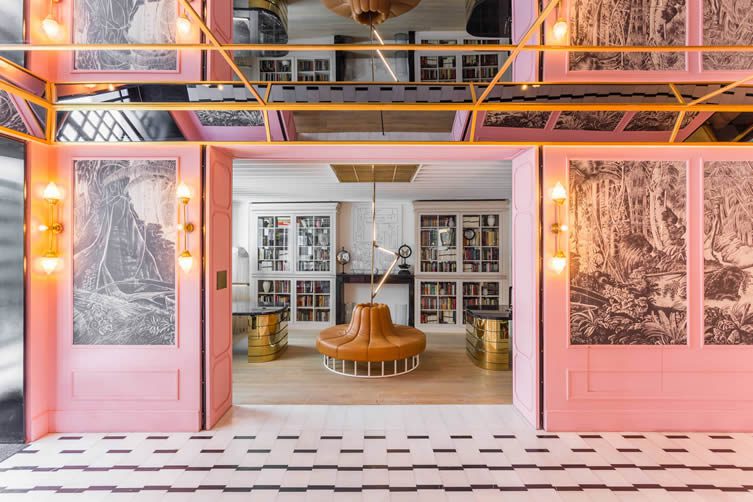 Accommodation options are plentiful and stylish. Depending how tight the purse strings are, one can go all-out-blow-the-budget at the typically glitzy W Istanbul—with its own revolving mirrored entrance walkway and rooms with private outdoor cabanas—or at Soho House Istanbul which, stretching over four buildings, is a grand addition for the creative members club chain that features a rooftop pool, speakeasy, and devastating design updates to the imposing house built by a Genoese shipbuilder in 1873.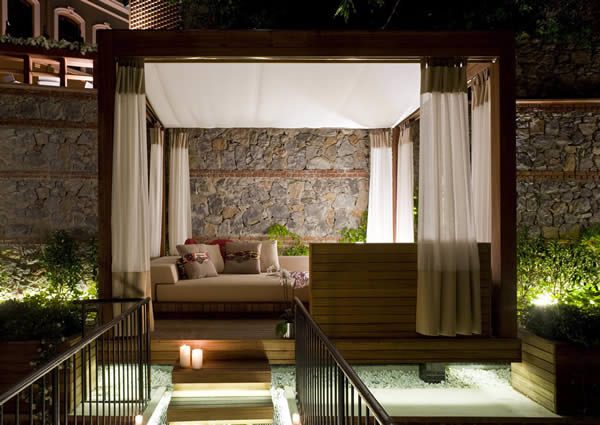 In the Beyoglu district, Spanish chain Room Mate Hotels have recently opened Room Mate Emir—a 47-room property filled with designer pieces and bundles of colour; which includes some decadent use of millennial pink. Meanwhile, the Autoban-designed Witt Istanbul Hotel—located among a host of eclectic antique shops, cafés, and designer boutiques in the Cihangir neighbourhood—nicely combines modern touches with antique details like Marmara marble used in classic Ottoman architecture.
An ability to blend tradition and modernity is one of Istanbul's most formidable talents, its Old City reflecting cultural influences of the many empires that once ruled here; its skyline, built up over many centuries, telling the story of political, religious, and art history; true masterpieces such as the Hippodrome of Constantine and the Suleymaniye Mosque complex leave visitors awe-struck, whilst modish neighbourhoods serve up all you've come to expect from a cosmopolitan metropolis in this age.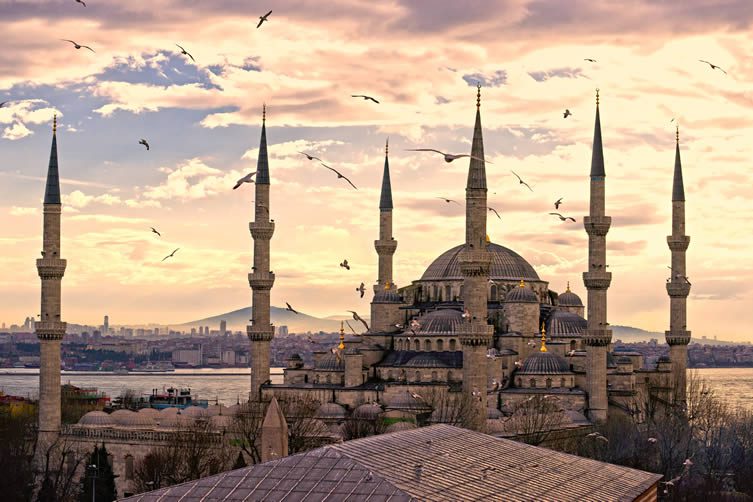 Three of Istanbul's most hyped emerging neighbourhoods— Galata, Karaköy, and Kadıköy—are some of the most walkable in the vast city, so time should be spent familiarising yourself and making personal discoveries. Pass a day soaking up its historical treasures, and let yourself get lost for the remainder of your stay. Revel in relics older than time itself, marvel at sights from its time as Constantinople and Byzantium, but don't miss its contemporary cultural heart; experience the 'new Istanbul', with its craft beer bars and third wave coffee (Petra Roasting Company is one of the best, with five locations throughout the city); dine on traditional flavours before diving into a discordant music bar.
Istanbul is a city of twists and turns—heritage sites to up-and-coming designers and artists—take it at your own pace and let it envelop you; in a city that straddles disparate but spellbinding continents, there is no better place to get lost.