Jules Beazley and long time We Hearter Alicja Jakeway place a big emphasis on the LOVE in 'we LOVE image-making', when I speak to the ex-Central Illustration Agency colleagues about their latest venture. It is clear that their passion for unearthing creative talent has not waned one iota; and their latest venture, Create-Zine, is secondary proof.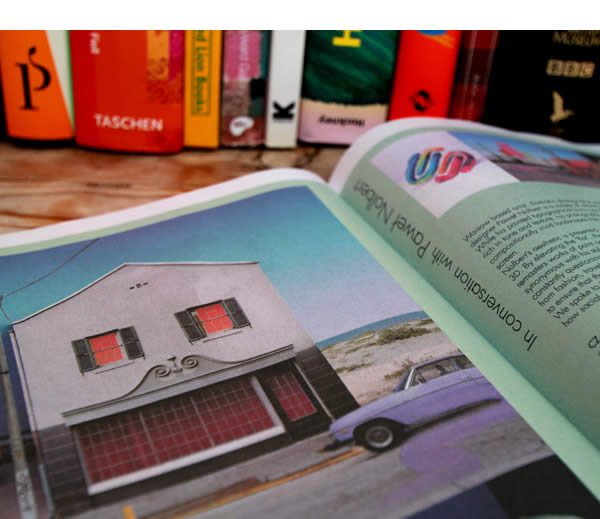 What is Create-Zine? It is a talent showcase, it is an independent publication. It is two art and design enthusiasts who can't leave the creative commissioning industry alone; two forces of nature who can't help but uncover talent and then shout all about it. It is not, as they tell me, precious. 'It's meant for sharing, viewing and reading,' they explicate, 'its purpose is to be a creative hit. It provides a window into a curated, bite-sized selection of talent who demand their work to be seen, admired and commissioned.'
Eschewing the weighty tomes familiar to those who commission creative talent, Create-Zine harnesses the pros of indie publishing to put lesser-known talents in front of art-buyers who might be jaded by the norms of the industry. 'We didn't want it to just be a catalogue of imagery, or another version of some of the directories currently out there. We wanted to engage our audience.'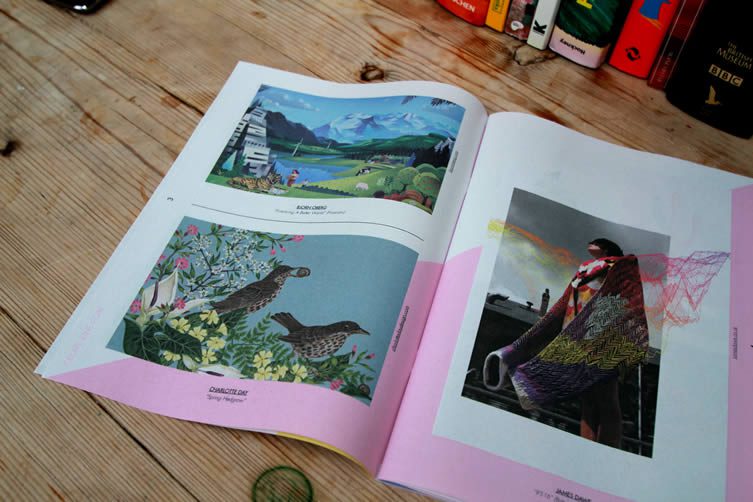 'We want to showcase the talent behind the work as much as the work itself, understanding how and why an artist goes about creating their work is intriguing; and gives personality and unique identity to their style. Adding an editorial element to the zine makes it more than just a collation of striking imagery, it tells the reader that we — like them — are excited about creativity, and want to share that enthusiasm with them.'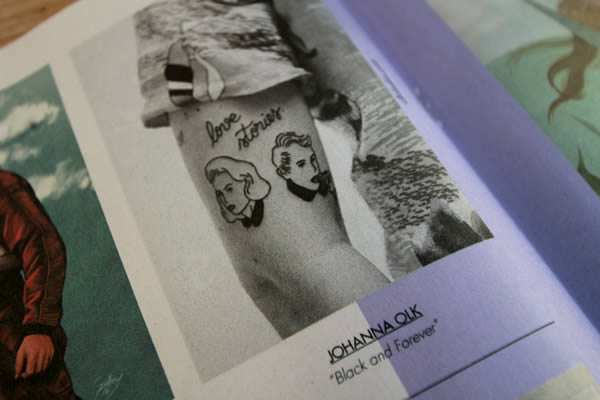 Create-Zine's informality and personal approach to showcasing artists breaks down certain barriers that exist in the business of commissioning creative talent, and its diversity of disciplines gives buyers a contented conundrum when seeking out the right man for the right job: 'variety is the spice of life, right,' is the rhetorical question I'm posed when questioning the duo's wide-ranging gamut of talent.
'There's no point giving the audience 32 pages of work that looks the same … from street art to paper sculpture, we believe that what makes the zine so striking is that it showcases so many different techniques and styles.' Its common theme? Quality. 'Ultimately the work needs to be executed to a high standard, and show consistency across a portfolio.'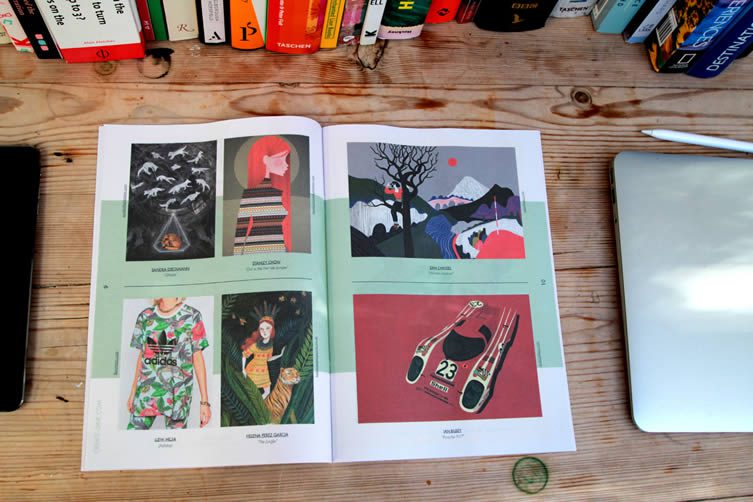 Which is entirely true of the creatives showcased in issue one. 'The artists here will always be close to our hearts, because they made a leap of faith and put themselves forward to be in a publication that didn't yet exist. We really value the fact that, without them, we wouldn't be talking to you. We've known and worked with a number of them over the years, but a large percentage are new friends. We were keen to feature international artists who are lesser-known in the UK in our 'Features' and 'Q&As' sections, in order to keep the content fresh and unexpected.'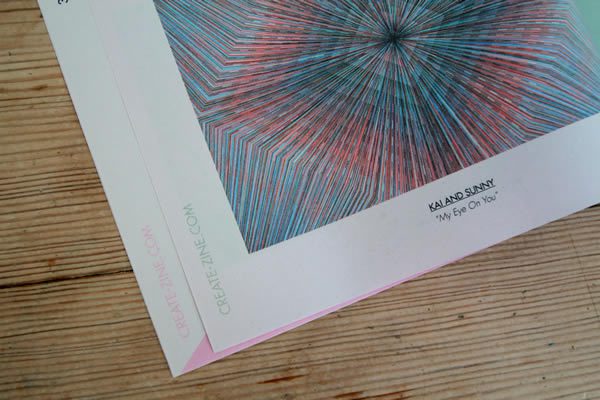 Indeed, the turn of each page reveals surprise after surprise. The lesser-known talents are pooled from the duo's expansive interaction with creative communities; Alicja meeting Pawel Nolbert on an excursion to Antwerp with this very publication. Madrid-based clay sculptor Irma Gruenholz and wild L.A. illustrator Naoshi are further unpredicted pleasures; whilst street art cover-star Hush is a revered name at the other end of the spectrum. 'We've both always loved his work,' the pair admit, 'it was a real treat when he agreed to be on the cover, and we've had a lot of comments about how captivating his work is.'
In an age of digital media and online prominence, Create-Zine is a welcome respite from the cookie-cutter templates of Tumblr or WordPress; it is a reminder that creativity thrived long before Tweets and Instagrams, and has the ability to do so long after. It is unfussy, unpretentious, and an all-encompassing overview of the depth of creative talent that lie in wait of commissioners the world over.