We've all have an itch for the outdoors, and the trend for glamping is in full flow — our need for a little slice of luxury and style ensuring that even the primal pastime of camping isn't free from the luxe upgrade. From camper vans to tree-houses, though, the travel essentials we crave (hipster dive bars, cutting-edge art galleries, award-winning restaurants) are some trek away from the middle of the woods. What if we could camp in the midst of an urban metropolis?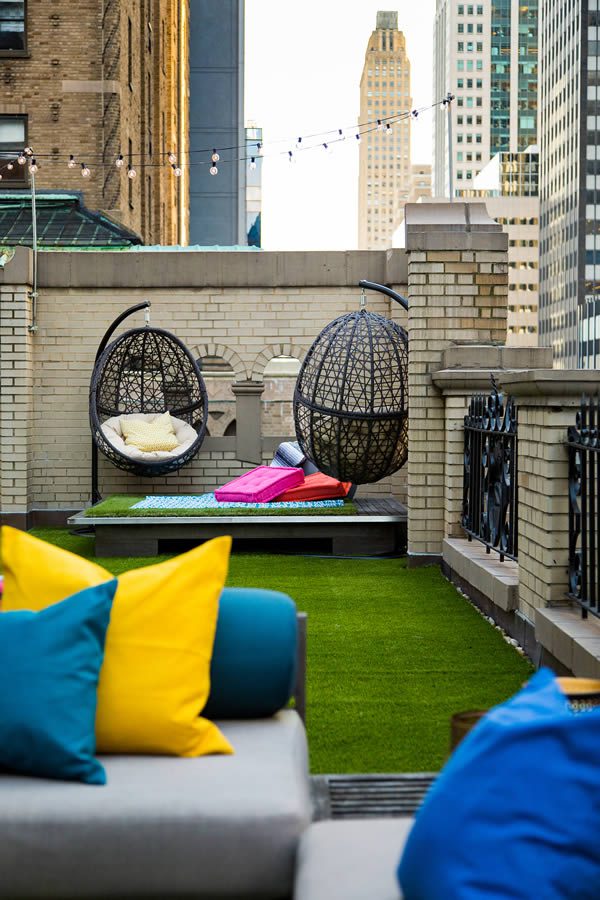 City addicts, your prayers have been answered: W New York announcing the launch of their impressive Extreme Wow Outdoor Glamping Suite, in partnership with online interior designers Laurel & Wolf.
Capturing New York's internationally-renowned swagger, there's no need to pitch up here, no fire to build, no uncomfortable camping chairs to bring along — the terrace of the 17th floor suite has been transformed into a luxury urban oasis; complete with a 12-foot yurt bedecked in a kaleidoscope of fabrics and textures, rattan hanging chairs, an electric fire pit, and glistening string lights.
Views over Manhattan's skyline are of course the main sell, and the Glamping Suite will be open (weather permitting) until November with rates starting at $2,000, and this marks the first glamping experience to take place at a hotel in New York City. Your own soulful sanctuary in the heart of the world's most iconic megalopolis comes at a price, but rest assured, you'll bag a bottle of Veuve Clicquot and a Laurel & Wolf design package to ease your wallet burn.