Launched at the end of March, the Axiom Hotel in San Francisco's Union Square successfully pays homage to the city's rich history whilst keeping up with the rapidly changing technological landscape fuelled by nearby Silicon Valley. Part of a joint venture between Host Hotels & Resorts, Inc. and Kokua Hospitality, LLC, it's aimed at business and leisure travellers alike, particularly those of the tech generation. Each of the 152 suites (named Nano, Mono, Meta, Mega … ) offers a smart TV, wireless streaming, Bluetooth radio, and numerous tech outlets and plug-ins, and there's a customisable conference area for those who require it.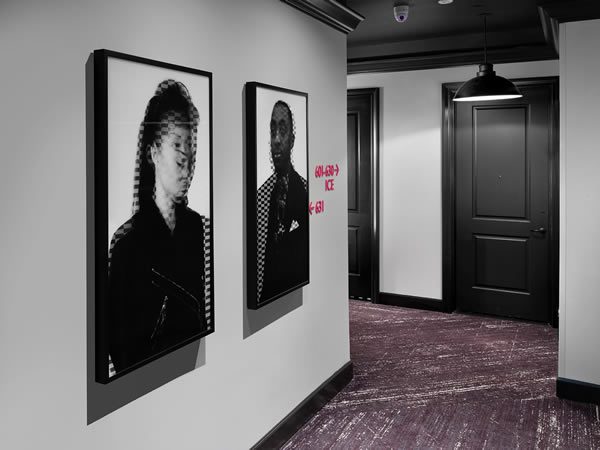 But we're getting ahead of ourselves. The entrance is dramatic. Visitors to the Axiom Hotel enter through a hidden tunnel of light at the end of which is a grand and unique chandelier. It shouts, 'Alice falling down the rabbit hole' all over again, a reflection of the hotel's creative and contemporary design.
Spearheaded by Stonehill and Taylor, an architecture and interior design firm based in New York City, the aim is juxtaposition of old and new throughout, and this is achieved via the inclusion of distinctive cable lighting, glitch art (a term some may need to look up: art that depicts modern day technological glitches over historic photography), exposed pipes, and pops of colour, all alongside a dedicated entertainment room filled with vintage arcade games.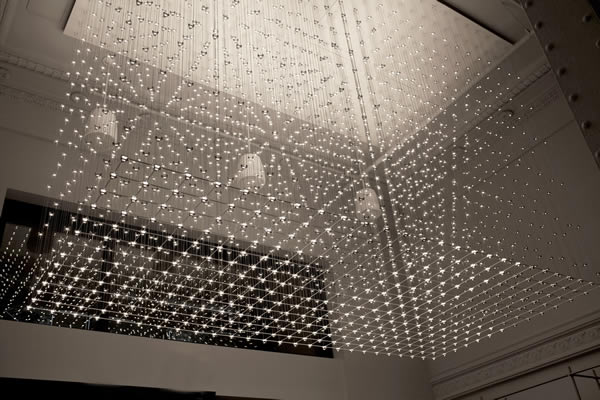 The overall look of the Axiom is inspired by the cable car system of San Francisco, which happens to be a conveniently located step from the entrance. Besides the ideal location, creative interior, and tech offerings, the Axiom also offers a state of the art fitness centre and library.
The new offering is headed up by Garry Cox who, with decades' worth of experience in the hospitality industry, is 'looking forward to offering guests an experience that pays respect to the city's rich past and looks forward to what's to come next.' Prior to his appointment as general manager, Cox was working as a hospitality consultant, and had also worked at HYATT Hotels & resorts and the infamous Hard Rock Hotels & Resorts. He is supported by an impeccable roster of staff who have extensive knowledge of the industry and who are eager to give guests 'a wonderful dose of creativity, comfort and warm hospitality with a twist of the latest technology.'