Free-form jazz and German opera: two musical genres that always polarise opinion, but surely punk holds the crown as the most divisive movement in music history. Punk is a "love it or hate it" sound like no other, but even its fiercest critics must concede it changed popular music — especially in the UK — forever. If we're looking for someone to thank (or blame as the case may be) for the rise of UK punk, we may well start with Danny Fields.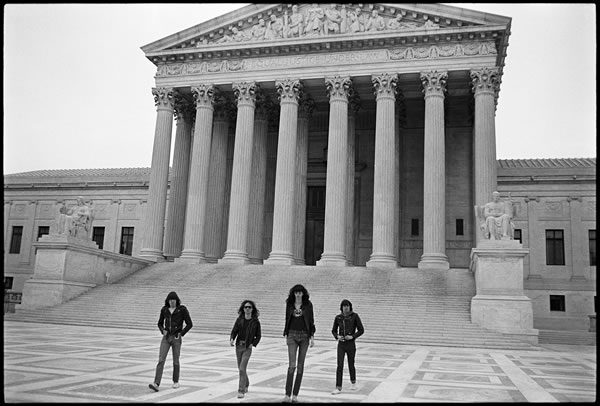 The music exec saw something special in the Ramones during a hectic 17-minute set at New York's CBGB in 1975, and offered to be their manager as soon as the group came off stage. There was one quite sizeable condition of acceptance — they wanted $3,000 for a new drum kit. Although Fields was working for Elektra and doing well, to raise that kind of money he had to visit his mother in Florida for a loan.
Armed with a cheque, he returned to New York and the deal was done. It was Fields' decision to bring The Ramones to England in 1976 that would prove a seminal moment in British music; their gigs at The Roundhouse and Dingwalls that year have gone down in folklore.
Now we can see the Ramones evolve from a unique perspective in a new photobook of rare and unpublished images taken by Fields himself. My Ramones — Danny Fields features over 250 photos taken between 1975 and 1977 as the band exploded internationally, and includes candid backstage shots, the tedium of touring, sightseeing trips and those electrifying live appearances.
My Ramones – Danny Fields is a limited edition of 1000 copies published by First Third Books.