Do you think that, after a hard day bollocking lesser chefs on the telly (and presumably in his numerous restaurant kitchens), Gordon Ramsey arrives home tired and hungry, sticks his head in the fridge, and emerges with a microwave lasagne?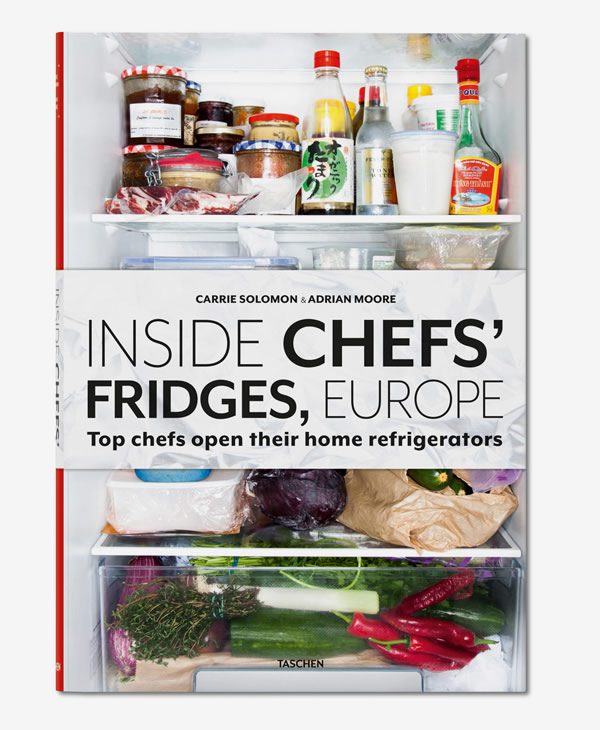 I'm guessing probably not — but it does beg the question as to what lurks in the refrigerators of these celebrity chefs, who seem to think even the average household should be well-stocked at all times with bags of edible flower petals, any number of of squab pigeons and a host of other exotic ingredients that your local supermarket has never even heard of, let alone sells. It's time we turned the tables on these chefs and had a look at what's in their fridges, whether that be for inspiration or just out of sheer nosiness.
The publisher TASCHEN has somehow wangled it's way into the homes of 40 of Europe's top culinary creators (with almost 60 Michelin stars between them) to assemble an pleasantly voyeuristic cookbook called Inside Chef's Fridges. Through the illustrations we can observe the regional variations in ingredients, from Nordic chefs' pickles and preserves to the fresh produce of the Mediterraneans, and in addition to throwing open their fridges, each chef has provided two recipes detailing how the contents are prepared. It's just like being invited round to their houses for tea.
UK-based contributors to Inside Chef's Fridges include Marco Pierre White, Fergus Henderson and Hélène Darroze, with renowned Spanish colleagues David Muñoz and Joan Roca (of El Celler de Can Roca, the world's number one restaurant) and Magnus Nilsson of Sweden among many other notables.