Young Brooklyn-based artist Mark Dorf toys with our minds through his photography and sculpture, that explores our changing relationships with nature and non-physical digital spaces. His latest series, Axiom & Simulation, examines connections between digital mapping, 3D rendering and reality itself – his fusion of technologies and natural landscapes pointing out our curious contemporary affinity for science over nature.
Captivated by his quizzical, beguiling imagery, we caught up with Mark for a discussion about his work, his surroundings and where he feels most inspired…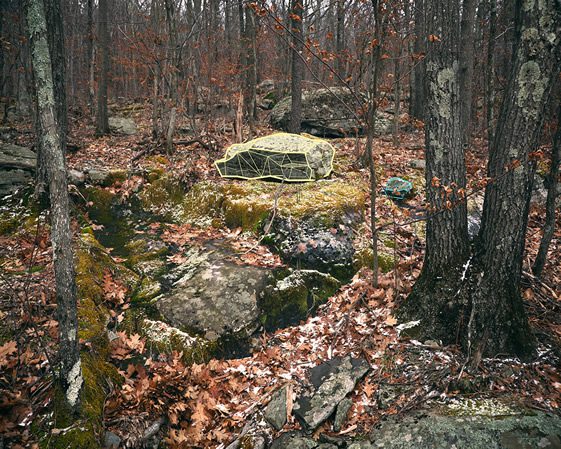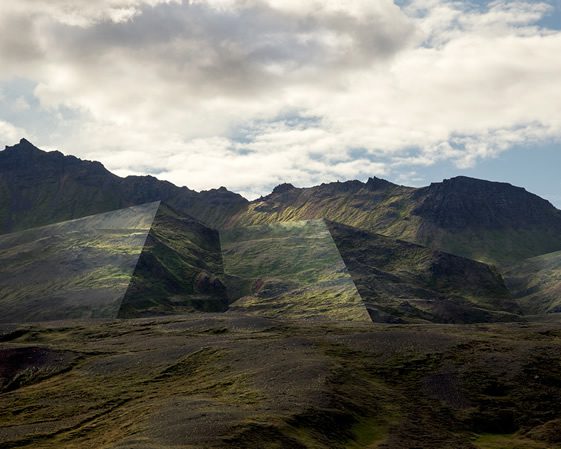 Hi Mark, where are you from originally, and where are you living/working now?
I was born in a small town in New Hampshire called Laconia, but I spent most of my childhood years in Louisville, Kentucky. Currently I am living in Brooklyn, New York.
Do you think location effects creativity?
Yes, I absolutely think location effects creativity. Each environment I have lived in in my recent years has made me question my creative process and made me reinvent the ways and speeds in which I work. When I was in school at the Savannah College of Art and Design, creativity was flowed like a roaring river and I made work at an incredibly high rate due to the fact that I had very little else to focus on in my life. When I moved to Hudson, NY I was presented with a totally new environment and a completely new set of situations and opportunities.
I was working in a furniture shop there so I had a whole new set of tools at my disposal, thus I began to build a lot of sculpture and props for the images that I was making. When I was in Iceland last month, I felt an incredibly harmonious relationship with the landscape thus I began to work much more directly with the land and drawing – I explored ways of representing that landscape and different ways one might recreate that harmony in a secondary source: in the end I found it impossible, and the images began in fact to explore those impossibilities.
Now that I am in Brooklyn, I am yet again presented with a new puzzle – how do I make work about the landscape and our interactions in the largest city in the United States? I have some ideas…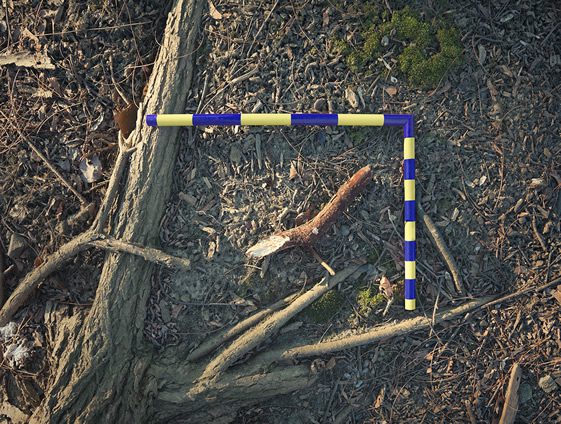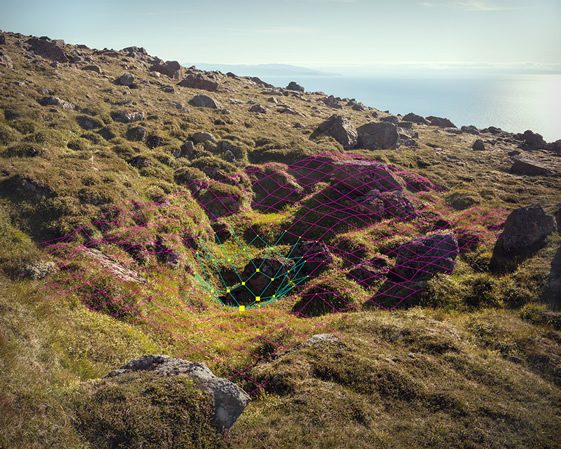 Your works centre around the juxtaposition between, and our relationships with, nature and modern man-made entities – be they modernist sculptures or digital representations of reality… can you explain a little about your fascination with this subject matter?
You're correct in assuming that I am totally fascinated by this subject. I am constantly amazed by how we have grown as a human species since the "dawn of man". We have reached a point where the everyman is no longer comfortable in the natural landscape – we have grown beyond our original womb and gone on to create our own urban environments that are in fact still totally dependent upon that original landscape for materials.
Thus, we are simultaneously creating new environments through the destruction of the previous. I love exploring this dichotomy of humanity and the landscape – how do we understand and see our landscape in our contemporary age?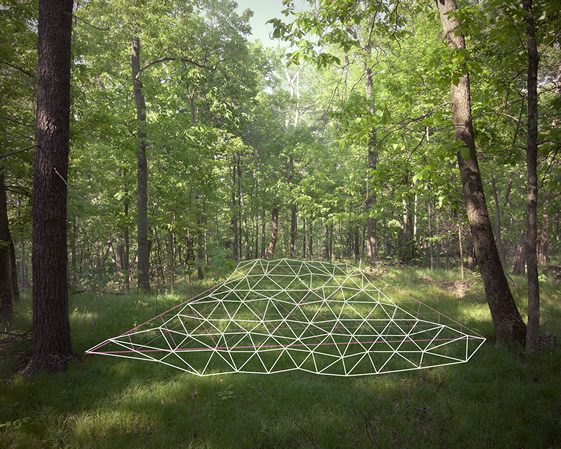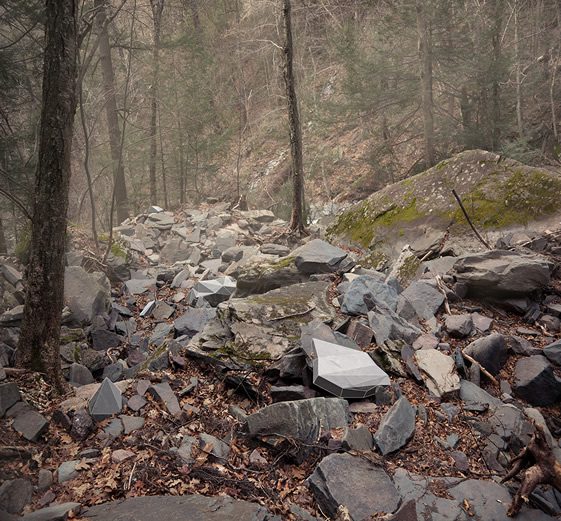 Where do you feel most inspired?
I find most of my inspiration alone in the landscape. A long day hike in the Catskills, or even just a walk through the woods. With that being said however, now that I live in Brooklyn I am finding new inspiration in the busy crowded streets and infinite crowds of people. Really beautiful systems of motion live here in New York City.
If you could send one iconic design to another planet to show off our exploits in creativity, what would it be?
I would send a violin. It is not only an iconic design, but also takes fine hand skill and craft to create and play. Though conversely, it is so incredibly easy to enjoy the sounds that it creates.
If we came to visit you in Brooklyn, where would you take us?
I would take you to the Brooklyn Botanical Gardens – a great place where humanity and landscape can colide.