Celebrating the bare-faced art of public nakedness, from streakers to nudists, and reinterpreting the traditional nude sculpture along the way, Dundee illustration graduate Sally Hackett has certainly achieved in the originality stakes. From Michael O'Brien (the Australian is regarded as the first major sporting event streaker, having invaded the pitch during an England v France Rugby Union match at Twickenham, 20th April 1974) to Erica Roe, the "most famous" of all streakers, Hackett's ceramic depictions of well-known exhibitionists are fascinating, witty and charming – but it's her portrayals of euphoric nudism that really evoke a surprisingly liberating response.
We spoke Create GB with Sally, and it didn't come as too much of a shock that Grayson Perry and David Shrigley were cited as inspirations…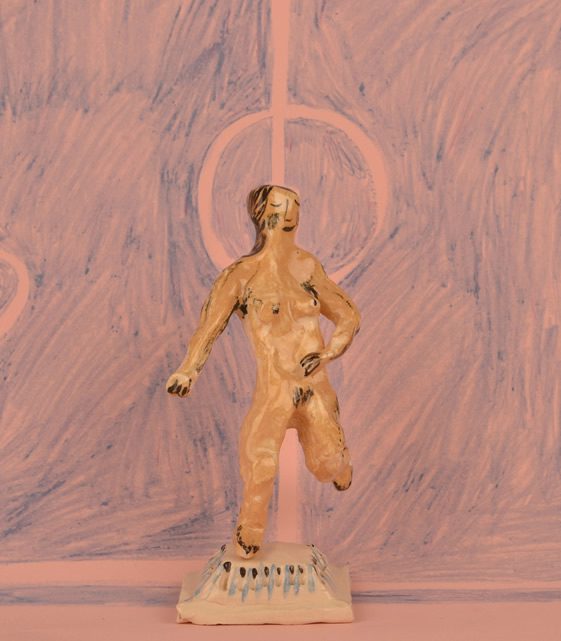 Has being British had an effect on your discipline?
I have been very inspired by Staffordshire pottery, showing a narrative in a curious form. This has influenced the ceramics I make, along with objects British people display in their own homes; like trophies and mantlepiece ornaments.
The top 3 British creatives who have inspired you?
Grayson Perry, David Shrigley and Martin Creed.
Where in Britain do you feel most inspired?
My local pound shop.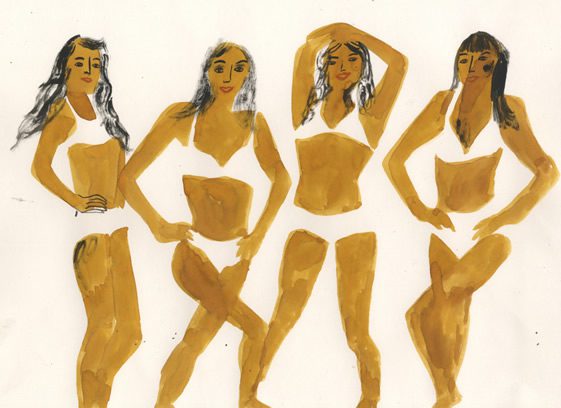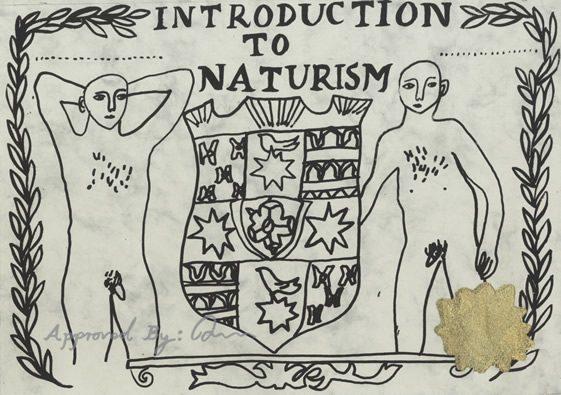 The best piece of advice you've ever been given?
I don't know about the best piece of advice, but the worst piece was to restrain myself when using glitter.
If creativity was an olympic sport who's the one person you'd want to represent Britain on the global stage?
Jarvis Cocker, who I feel is creative and inspiring on many creative levels.