A beautiful park, not far from the country's south coast, will be transformed this July into something rather special. Sticking two fingers up to the influx of reports that suggest the power of the great British festival is on the slide, Big Chill co-founder Katrina Larkin, and former Big Chill fringe programmer Victoria Burns, are putting their necks on the line to fashion their own little creative wonderland this summer. Art, food, theatre and festivities are on even keel with music here – this is not another festival trying to lure you in with a cash-and-grab performance from Kasabian or Arctic Monkeys. This is a festival with experience at its heart.
There's Doug Fishbone and Friends' Adventureland Golf – where artists like David Shrigley and Jake Chapman have each designed a hole on a mini-golf course – there's cocktail making with the fabulously Wonka-esque Bompas and Parr, a pub and a cocktail bar, one of London's hottest pop-up dining experiences, Disappearing Dining Club, are serving up some treats… there's hot-tubs, an interactive collaboration between Damien Hirst and Rankin… DJ sets from Zero 7, Mixmaster Morris and Norman Jay; and live music from the likes of tUnE-yArDs and The Phenomenal Handclap Band.
And, with just 5,000 tickets – this is a reinvention of the boutique festival. Intimate and adventurous, Nova Festival of Arts and Music looks set to put the culture back into the summer's annual festival circuit. We spoke to Victoria to find out more about its inception, what they've got in store, and plans for the future…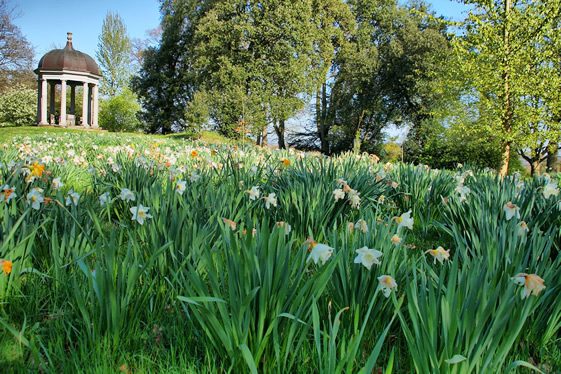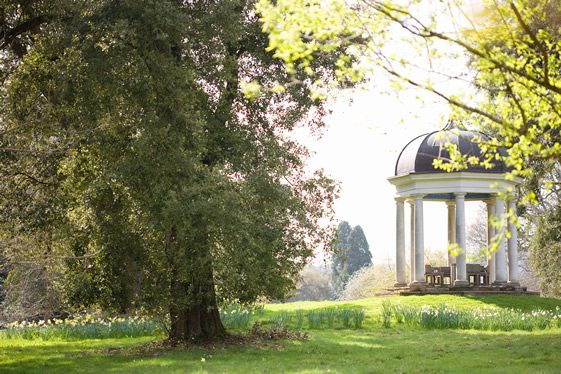 You're leaving behind The Big Chill, after it was sold to Festival Republic – did it feel as though you'd created a monster, and is Nova a way of re-finding where you began?
Nova is the result of where we have come from and where we still want to go. We are driven by a passion for presenting art in new, fun and exciting ways. Doing this outdoors provides so much freedom of expression and offers freedom to how things are experienced. The way the arts are experienced is just as important to us as what is on offer.
Our relationships with arts practitioners and producers have matured since the early festivals, we are really lucky to be partnering up with some of the most respected and dynamic artists and organisations in the country. Our interests have also developed since the early Big Chill days, we love the challenge of taking contemporary art outdoors and love working with these crazy contemporary artists whose minds start whirling at the thought. We are taking the contemporary art programme strand to new heights, we are very ambitious for this and already have special commissions from some of the best known contemporary artists in the country including Jake Chapman, David Shrigley, Doug Fishbone, Rankin and Hirst…
Similarly theatre, that word can conjure up fuddyduddy ideas about red flock curtains and dusty auditoriums where you sit in silence and observe. Well there is a time and a place for that but at Nova our theatre is immediate, immersive and it's not a passive activity for our guests! We are delighted to be hosting element of BACs acclaimed One-on-One festival including Nurse Knows Best a very cheeky show that had its first outing at Ducky. Birds Fell from the Sky involves donning goggles and has an audience capacity of two. And Gooseparty, well that is something else! The Pleasance is one of the country's most respected launch pads for new theatre and comedy. They are the biggest producer on the Edinburgh Fringe and we have their pick of the Fringe, Late Night Gimp Fight was the hot ticket at Edinburgh last year. And Pappy's, Abandoman and Delete the Banjax are all four star shows… and you can catch them all at Nova!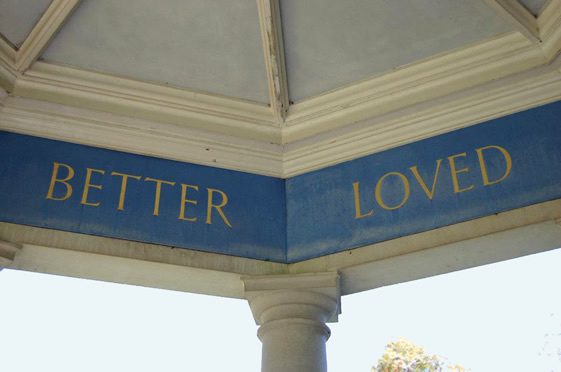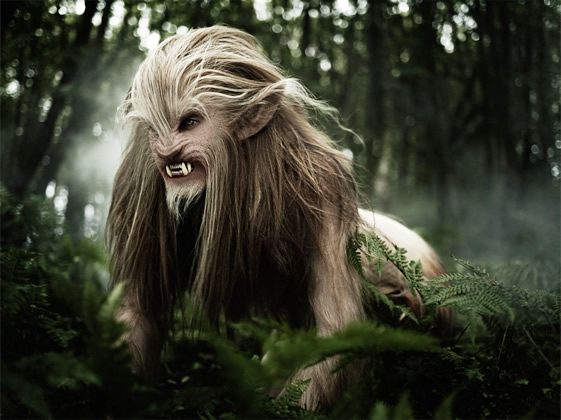 Who is the Nova Festival-goer?
Aged 18-plus, a curious experience junkie, a consumer of culture, fun loving adventurer – they should all share some of the same spirit regardless of age. Apart from all the scheduled entertainment there will be a good smattering of the unexpected so the important thing is people come with open hearts and minds! ;)
Is 4 days a little ambitious for a debut festival?
Gosh never thought about it as ambitious. That's what we are used to doing! It's a proper holiday. Nova is a living breathing, weird and wonderful village of arts and music. It's even got a spa, a library and a pub, and lots of entertainment for a long weekend.
What is it a conscious decision to launch in a year when Glastonbury is taking a break?
We didn't think about it to be honest. We took some time out after the Big Chill and started plotting and planning. We found the perfect site and Nova began to roll…
What about all that we read about the saturated festival market, and how it's unsustainable going forward? Is Nova a long-term vision?
Yes we have a long term vision. Festivals are expensive to put on well and they are as unpredictable as the British weather – literally! It also takes time to grow an identity, it's a very competitive market. When we started the Big Chill you could count the number of festivals in the country on one hand.
I am not complaining, we should be very proud of the great British Festival. You have to be modest and realistic about how long it will take to gain the trust and respect of an audience regardless of your background. We are not ambitious to grow Nova in numbers of guests but we are ambitious to grow it artistically and culturally.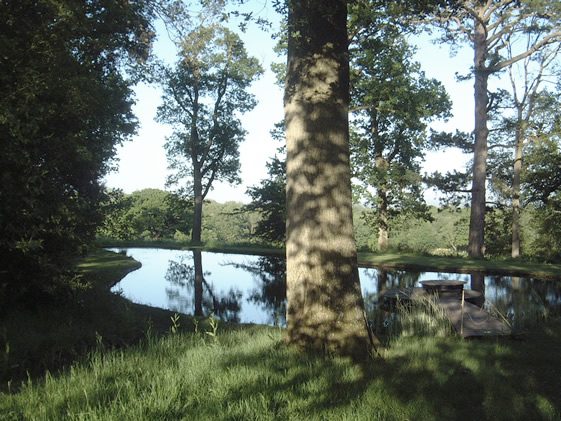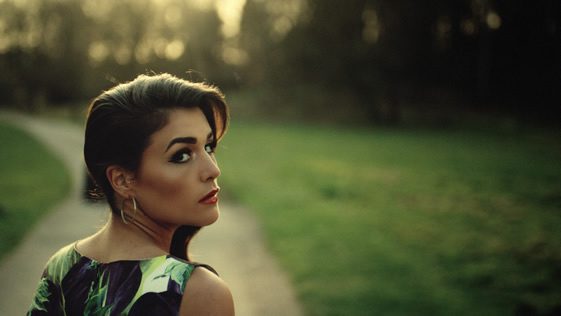 It feels like there's been a conscious decision to not plump for 'headline acts' – is the music a soundtrack to what else is happening around the site?
We love music, and particularly new music. The Do, Tune-yards, Jessie Ware and We Were Evergreen represent some of the best breakthrough acts in the Europe and we have a festival first for a band called Mother Feather from NYC who play 'pop cock-rock fed by wildfire', who we are reliably informed by our friends across the pond are going to 'give us what we are missing'. We are interested in playful, innovative and brave new music and musicians just as we are interested in all that in theatre and art – but some of our art names are possibly better known than the music ones? Perhaps they are the headliners!? It's no accident we are partnering with the Songs From a Room guys, they have created a movement which brings music lovers together in secret living rooms around the world, they are really at the grass roots and giving platforms to and having access to some of the world's most cutting-edge musicians
It's not all about new music, there are some festival favourites at Nova. Crazy P are the ultimate festival band. Fink, Ghostpoet and the Phenomenal Handclap Band are great festival acts. And let's not forget the disco! The cocktail tents at the Big Chill were legendary and we have planned our own Super Nova Cocktail bar rammed with dancefloor DJs Krystal Klear, Psychemagik, Duffstep. DJ Food, Hexstatic and newcomers Fluffy Logic.
Sideshows, theatre, cocktail making with Bompas and Parr, the Disappearing Dining Club… there's so much splendidness taking place – are you looking forward to anything in particular? Are you going to have time to enjoy yourselves?
I am looking forward to watching the audience and seeing how they respond to all this extraordinary creativity and madness. And I am going to enjoy a cheese toasty and a pint in our pub at some point and one very fine champagne cocktail on Sunday night whilst bopping around in a hot tub I think, thank you very much for asking!