How many times have you read FIFA and mob in the same sentence? My reckoning is — if you read about these sorts of things at all — a blooming lot. The metaphor goes: the crooks behind international football's governing body are the Mafia, and head honcho Sepp Blatter is The Teflon Don.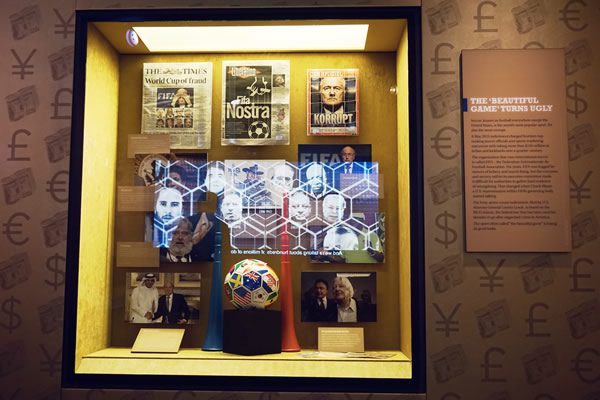 Until earlier on this year, the comparison could've been considered an exaggeration; we knew they were a bit dodgy (see Qatar and Russia), but did we know just how? When Chuck Blazer admitted to taking bribes to ensure that the 2010 World Cup was played in South Africa, FIFA's PR machine started sounding like it was in desperate need of an oiling. Squeaky bum time, indeed.
"This exhibit is ripped right from today's headlines about the globe's most popular sport," explains Jonathan Ullman, executive director of Las Vegas' The Mob Museum — where a new exhibit, The 'Beautiful Game' Turns Ugly, confirms the Swiss-based organisation's place amongst mobster greats, and pitches Blatter alongside the likes of Capone, Gotti and Bugsy Siegel.