So, you're ready to try swinging, but don't know where to start? Finding swinger parties can feel daunting for a newbie. We've been there.
Not only do you have to find other people willing to swap partners, but when it comes down to it, there are also a few rules that you need to be aware of.
Whether you're looking for a threesome, a partner swap, or an orgy, we're about to let you in on a few secrets – how to find the best swinger parties, what to expect, and the rules to follow.
Read our guide to find out more.
Swinger Parties Near Me – First Look
– What are swinger parties
– What happens at sex parties
– Rules and etiquette to follow
– Myths and misconceptions about swingers events
– Best swinger sites – how to find a swinger party
– FAQs
– Conclusion
Everything To Know About Swinging and Swinger Parties
While swinging still isn't seen as mainstream, it is becoming more commonplace.
Swingers are couples (and sometimes singles) who have an open relationship where they agree to swap partners, enjoy a threesome or engage in group sex.
Swinging can happen in any environment—in the comfort of your own home, in a small group environment, or at what is known as a swinger party.
What Are Swinger Parties?
You've probably seen these in films, but do you actually really know what they are and what happens at a swinger party?
While there's still a bit of mystery around these adult events, they're not quite as secretive as depicted in the film, "Eyes Wide Shut".
Think of them as a private club, where like-minded people can get together and enjoy their kinks and fetishes in a place where they won't get judged.
Some people swap partners and have sex together, often in view of others but sometimes in private, while others indulge in "soft swinging," which involves most sexual activities, except for penetrative sex.
Whichever you choose, a swingers party is a great place to find new friends.
Events can be hosted in all sorts of places—in private residences, in multi-million dollar mansions, on cruise ships, in luxury country pads, in luxury hotels, or at adult resorts (amongst other locations) which is pretty sexy.
We're getting hot just thinking about it!
What Happens At Swinger Parties
Depending on the type of swinger party you go to will depend on what happens. Most swingers events will have a DJ, a dance space, "play rooms" and private spaces where you can have sex with others. You'll also find a mix of people clothed and unclothed.
In general, though, these are some of the things that you can expect at swingers events:
– People relaxing, talking and flirting before sexual activity starts
– People fully dressed, in lingerie, or butt naked
– You may see other people having public sex
– You'll find playrooms and private spaces where you can have intercourse
– There are likely to be bathrooms and cleaning essentials, like towels and soap
– You'll find lubricant and condoms to use, but always bring your own protection, just in case
– There is always a code of conduct and a dedicated club will have rules for each party—mostly around consent. We'll go into these shortly
– You can make lifelong friends—some with benefits—that you can enjoy meeting up with in the future
Despite being called sex parties, there is no guarantee that you'll actually have sex at the party. Of course, you'll meet other swingers looking to hook up, but it's not a sex free for all.
Like dating, consent has to be given, and there are certain rules you need to follow.
Rules and Etiquette at Swinger Parties
Now, before we get into this, let's talk about why rules are important to the swingers lifestyle. Firstly, swinging is all about trust and enjoying being able to explore your sexuality with others.
But for any couple, there has to be an understanding of what is and what isn't acceptable.
The same applies to other couples that you're playing with. But, aside from this, the big C word has to come into play.
Consent is paramount to the swinger lifestyle, as is respect, and the ability to listen to what other people want. If you follow the rules, you'll have a far better time.
On that note, here are our 5 golden rules of swinging.
1. No Single Guys Allowed
Swapping partners is one of the key fundamentals of swinging, and that means no single men are allowed, no matter how good you look. If you want to get into swingers parties and get some action, go with a partner.
While single guys are excluded, single women, a.k.a unicorns, are allowed. A unicorn is considered a rare and beautiful sight and are therefore welcomed at swingers clubs and parties.
2. Ask Before You Touch or Watch
Just because you're at a sex party, doesn't mean you have free access to everyone who is there, and that includes just touching and watching.
If you want to pinch someone's butt, stroke their face, touch their arm, or watch them have sex, ask first. While swinging is all about touch, sex and having fun, everything has to be consensual.
3. You're in Control – You Can Say No
Couples at swingers parties sometimes have different feelings—your partner may like the couple you're chatting with, but you may not.
You should have the conversation with your partner ahead of time how you're going to deal with this if it happens, especially if you're first timers, so that you both feel comfortable making clear what you want, and how you feel.
You can say no to people's advances at swingers clubs, just like in any other situation.
4. Have Respect for Everyone at a Swinger Party
A swinger party is meant to be a safe space for people to hookup with others, but that relies on everyone respecting each other and following the correct etiquette.
People go to a swinger party to chat, have fun and enjoy consensual sex, not to deal with assholes.
It's actually rare to find someone not being respectful at a swinger party because they'll get kicked out of the party, and the community, if they do. Some of the best events can be invite only, so the last thing you want is to be excluded for acting like an ass.
5. Make Sure You Wash Well
This one might seem like common sense, but if you're a newbie it's always worth a reminder. Wash well before you go out and make sure you are completely clean. No one wants to have sex with a person who smells.
Common Myths and Misconceptions About Swingers Events
Now, we've covered some of the main points about the swinger party, but there are probably still some things that you've heard about the swinger lifestyle that are lingering in your head.
There are plenty of myths and misconceptions floating around, so we've pulled together the most common to help you with your expectations:
Being Naked Is a Must
It's not. You don't have to be, and it's certainly not expected. While you might decide to lose your kit, no one is going to bat an eyelid if you choose to stay fully clothed, especially if you're new to wife or husband swapping.
Everyone Is Hot
If you're going to a swingers club because you think all the women look like models, you're about to be disappointed. While the parties themselves can be in very sexy locations, the people that attend them are normal people.
You'll Get Laid Every Time
You won't. No one is entitled to sex. Just because you're attending a sex party, doesn't guarantee you'll get laid. Consent still applies.
You're More Likely To Get an STD
People that go to sex parties are actually really responsible when it comes to sexual health—and for good reason. If you're having sex with multiple people in a night, you want to protect yourself.
Condoms are usually supplied, but still bring your own. Safe sex is very important.
Women Pick Their Partners From Car Keys in a Bowl
We don't even know where this one started, but it's definitely not true!
How to Find A Swingers Party
Now we've covered some of the basics, you're probably eager to jump in and find your first swinger party to attend. With today's digital age, it's actually really easy to find parties and others to hookup with.
Whether you want to attend a full scale party for some group fun, or you just want to find another couple that are up for swapping partners, here are the best places to find guys and gals just like you.
Best Sites for Finding Swinger Parties
– AdultFriendFinder – Best for swingers overall
– SwapFinder – Swinger dating site with the most users
– SwingLifeStyle – Biggest range of swinger parties
– SDC (Swingers Date Club) – Best swinger lifestyle club
– Ashley Madison – Most discreet site
– Seeking – Swing with rich couples
– ALT – Best for the adventurous couple
– OutPersonals – Top gay swing site
– Get It On – Great for LGBTQ+ swinging
– Kasidie – Top swinger app for events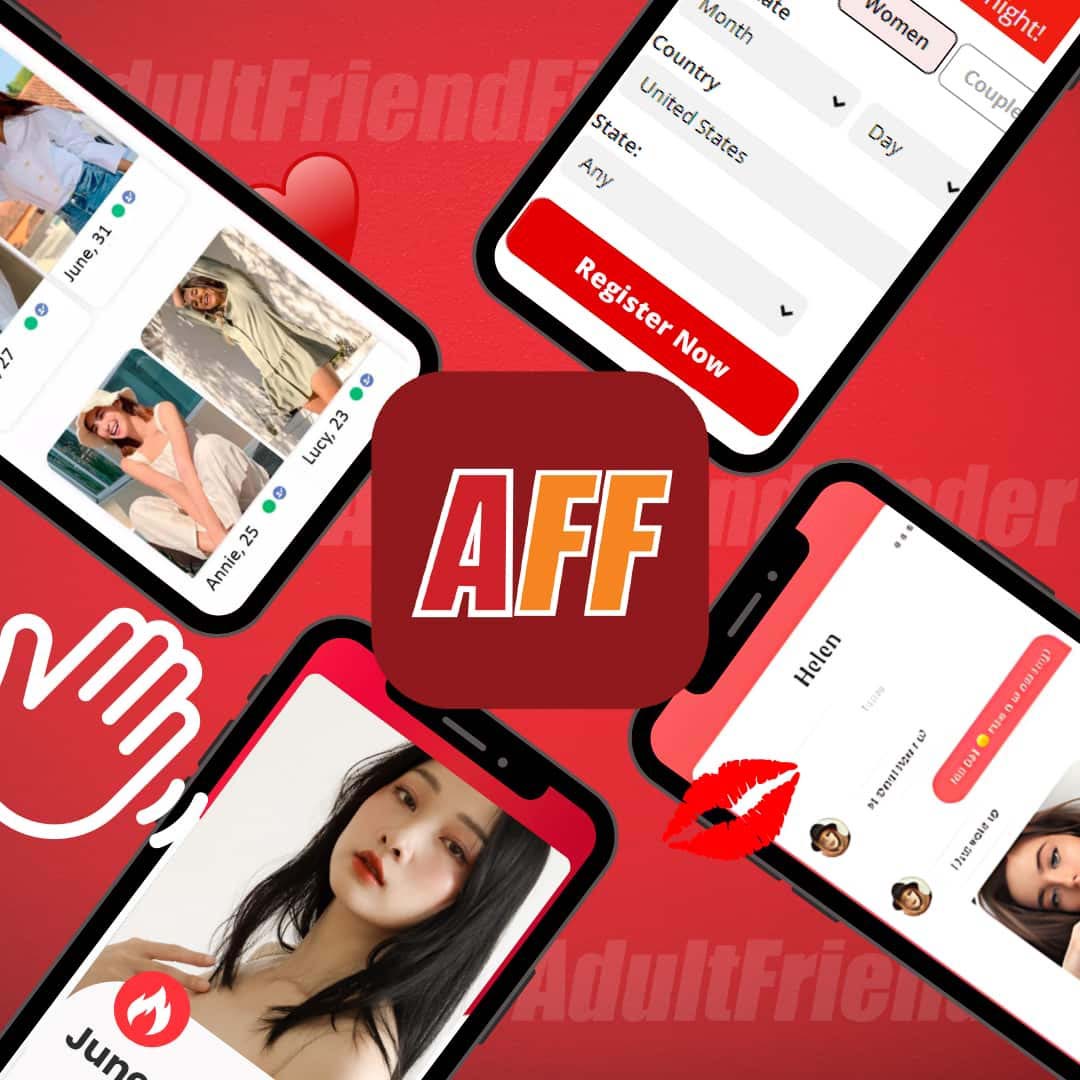 Pros
– Dating site that allows couples searches
– Hookup-oriented site
– Lots of users
– Plenty of kinks and fetishes
Cons
– There are some fake profiles
– Hookups rather than key parties
Price
– Prices range from $39.95 for one month to $80.85 for three months
AdultFriendFinder is our best site overall for couples looking to play, and it's not hard to see why. While it's a dating site, it is geared up for hookups, and that includes couple play. You'll find everything here from orgies to threesomes and partner swaps.
The only real difference with this site is you won't find as many actual parties to attend, but it's a great site to find some partners for some private fun.
2. SwapFinder – Swinger Dating Site With the Most Users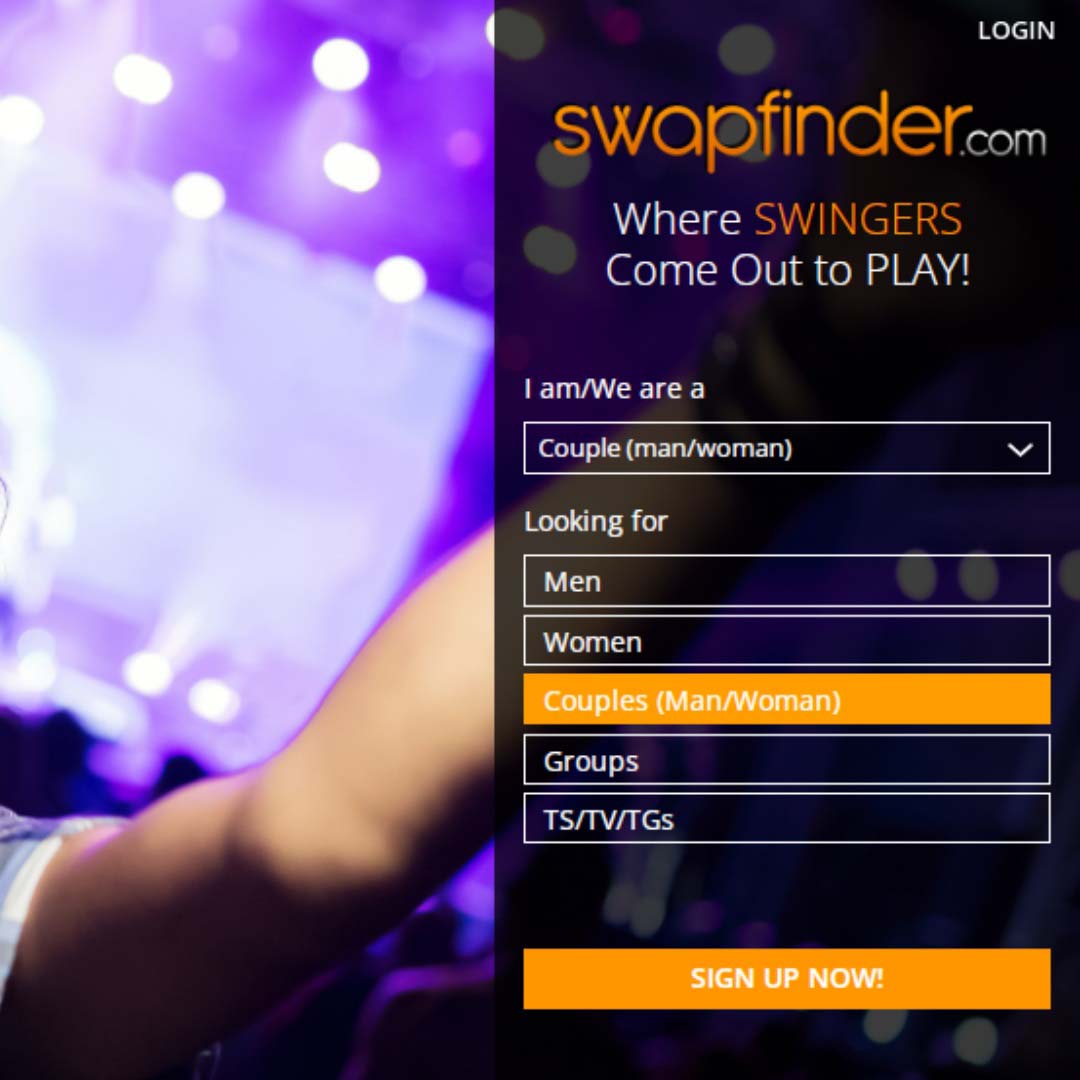 Pros
– Works like Facebook
– Find threesomes, couples and group sex
– Great for building a long-lasting swing relationship
– Video chat rooms
Cons
– No app available
– Fairly costly
Price
– $30 for one month
– $60 for three months
– $180 for 12 months
SwapFinder is just like Facebook—you can post intimate images of you and your partner in the hope that other couples in the area will find you attractive and connect with you. With 40 million swingers on the site, it shouldn't be too difficult.
The site has some handy video chat rooms on it so you can get to know the other parties before you meet up. That takes away any awkwardness and allows you to chat through what you're up for, and what you're not. That's a pretty neat feature, in our eyes.
Find groups to mingle with on SwapFinder
3. SwingLifeStyle – Biggest Range of Swinger Parties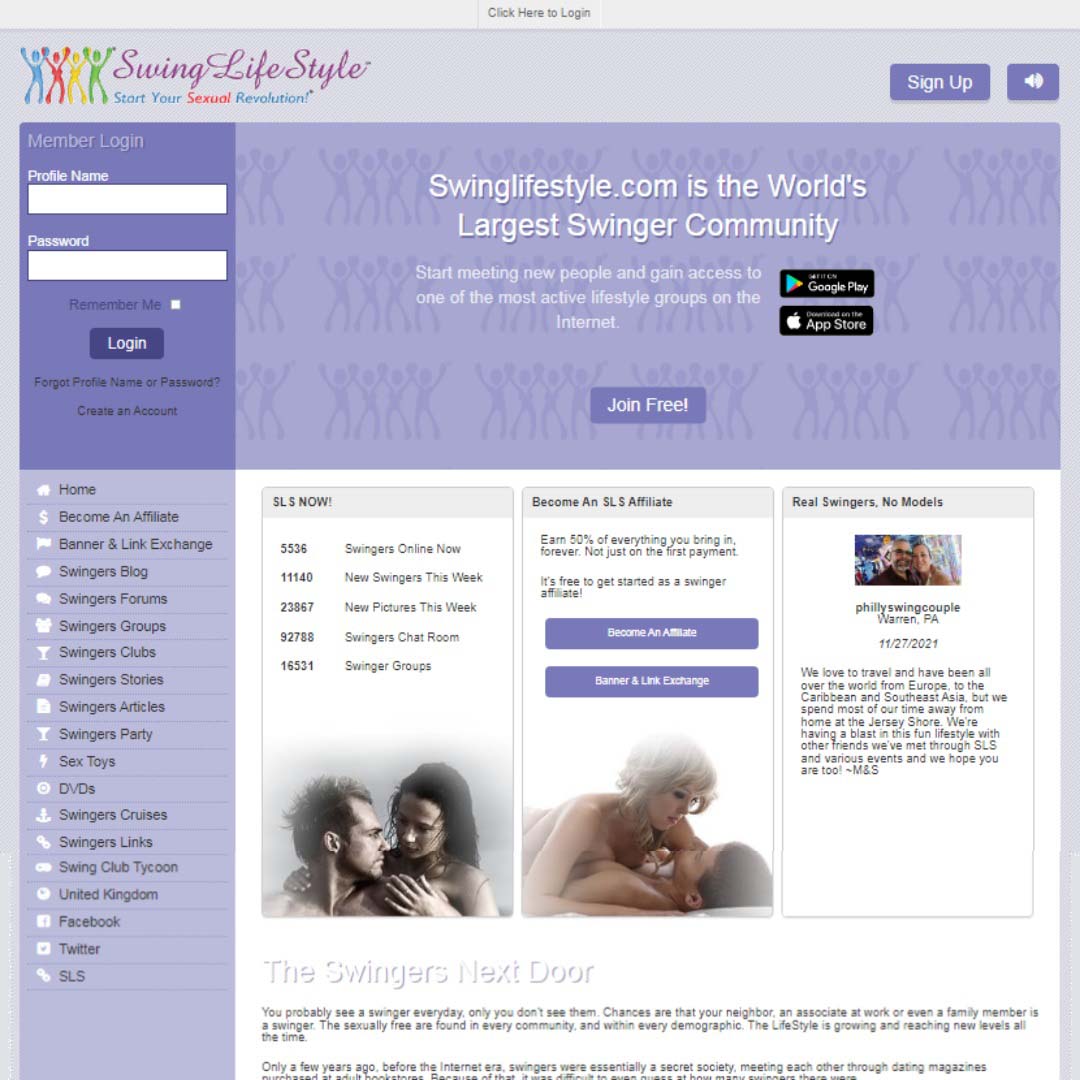 Pros
– Hookups, parties and holidays
– Organized events
– Search by kink
– Affordable
Cons
– Lower number of users
– Not many free benefits
Price
– $14.95 for one month
– $49.98 for six months
– $69.96 for 12 months
– $149.95 lifetime membership
SwingerLifeStyle has been around for a while, so it has a good understanding of what it takes to create safe spaces for groups of swingers to get together.
Whether you just want a hookup, a whole night of passion with groups of people, or you fancy jetting off on a swinger holiday somewhere, you will find what you want on this site.
You can search for people in your area, and also find clubs, parties and communities where you can share what you want with people. While there are fewer users here, you'll still find 16 million people looking for a swing partner, and most are in the United States. Bonus.
Find a party on SwingerLifeStyle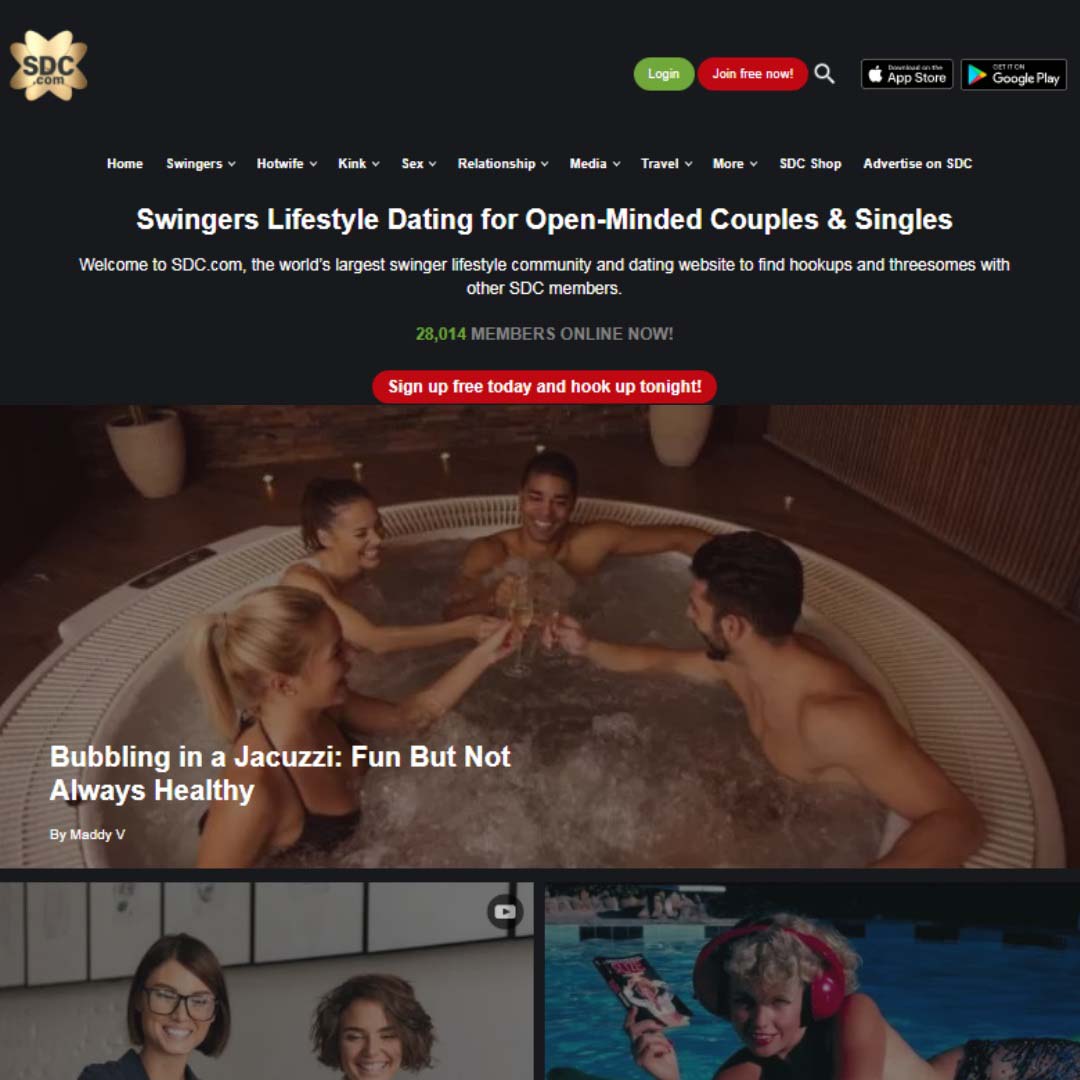 Pros
– Free 7-day trial
– Great for newbies and old hats
– Stacks of swinger lifestyle resources
– Find a hot private party
Cons
– Nothing free
– Website could do with an update
Price
– $24.95 for one month
– $80 for six months
– $120 for 12 months
– $250 lifetime membership
SDC focuses on bringing swingsters together through some incredibly sexy parties. But, you can also use the site to find hookups in between too.
When you sign up you can search for people in your preferred area, find a party or event to attend, and you'll also have the option of speed dating.
You can also search based on your desires and whether you want a night with your "dates" or the potential for a longer-term friends with benefits relationship.
Join SDC and find your next swing event.
5. Ashley Madison – Most Discreet Swinger Lifestyle Site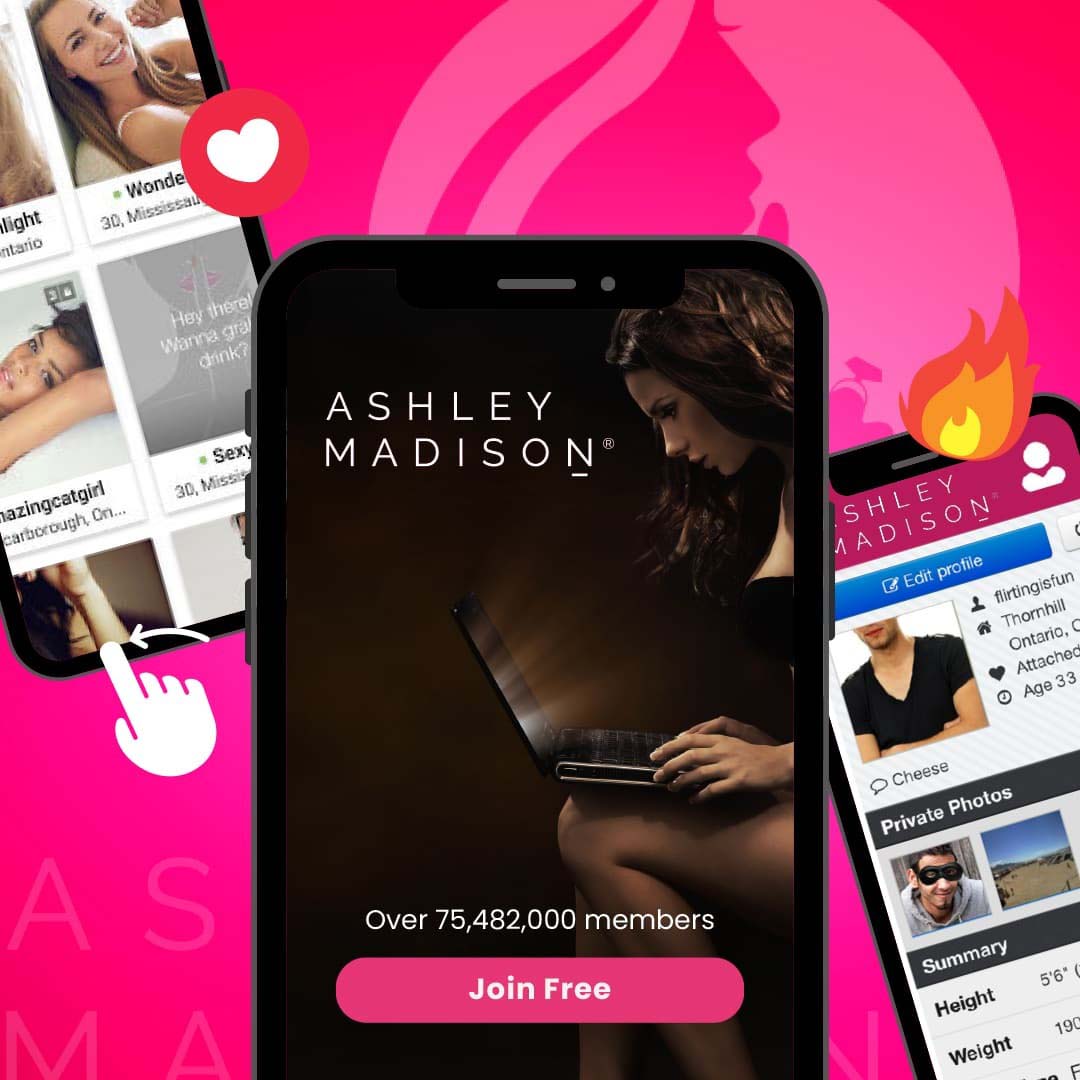 Pros
– Very discreet
– Blurs your profile pics
– Lots of swinger fun
– Large membership
Cons
– Not just for the swinger community
– Men have to pay
Price
– $49 for 100 credits
– $149 for 500 credits
– $249 for 1,000 credits
While it's traditionally known as the dating site for affairs, you'll also find plenty of couples looking for others to play with. Because the site has a great reputation for discretion, it's the perfect dating site to find a woman (and a man) looking to hookup.
Be clear what you want when you sign up, though. Not everyone on Ashley Madison wants to swing.
You'll find video rooms for talking before you hookup, which means you'll have a better idea of what they're into. No awkward moments for you!
Keep your swing life private with Ashley Madison
6. Seeking – Swing With Rich Couples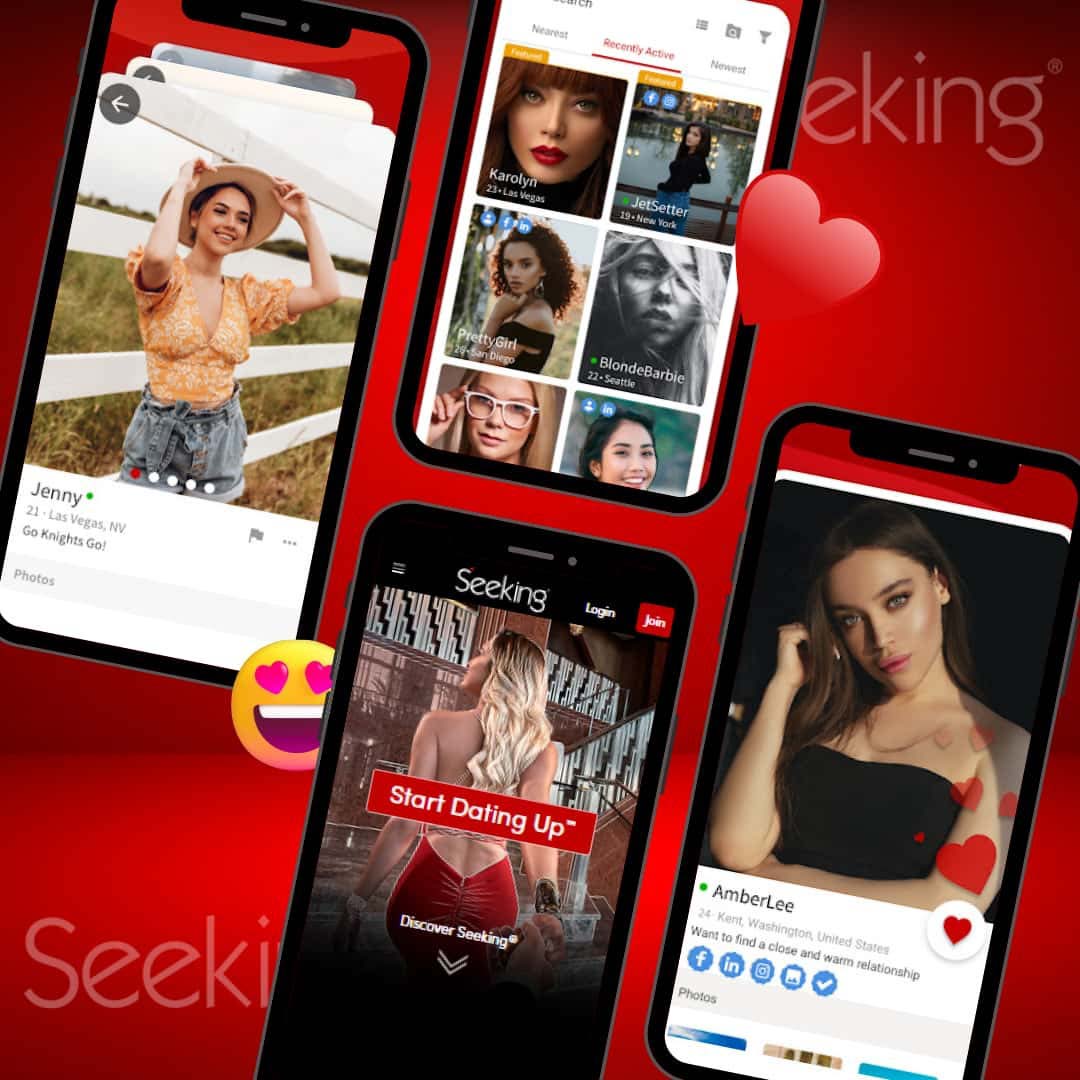 Pros
– Top security
– Profile verification and background checks
– Stacks of users
– Available worldwide
Cons
– Expensive
– No matching
Price
– Premium – $109.99/month
– Diamond – $289.99/month
If you want to party with wealthy couples, check out Seeking. This dating site has stacks of high-wealth professionals all looking to hookup and have fun. While not everyone's into the swing lifestyle, you'll find plenty that are.
You can video chat with potential couples to break the ice and also get yourself background checked to show the women and men on the site you're trustworthy.
That's a pretty big talking point with people who follow this lifestyle so it will earn you extra brownie points before you get invited for some drinks (and more).
Check out Seeking and find a wealthy couple to have some fun with
7. Alt – Great for Adventurous Swingers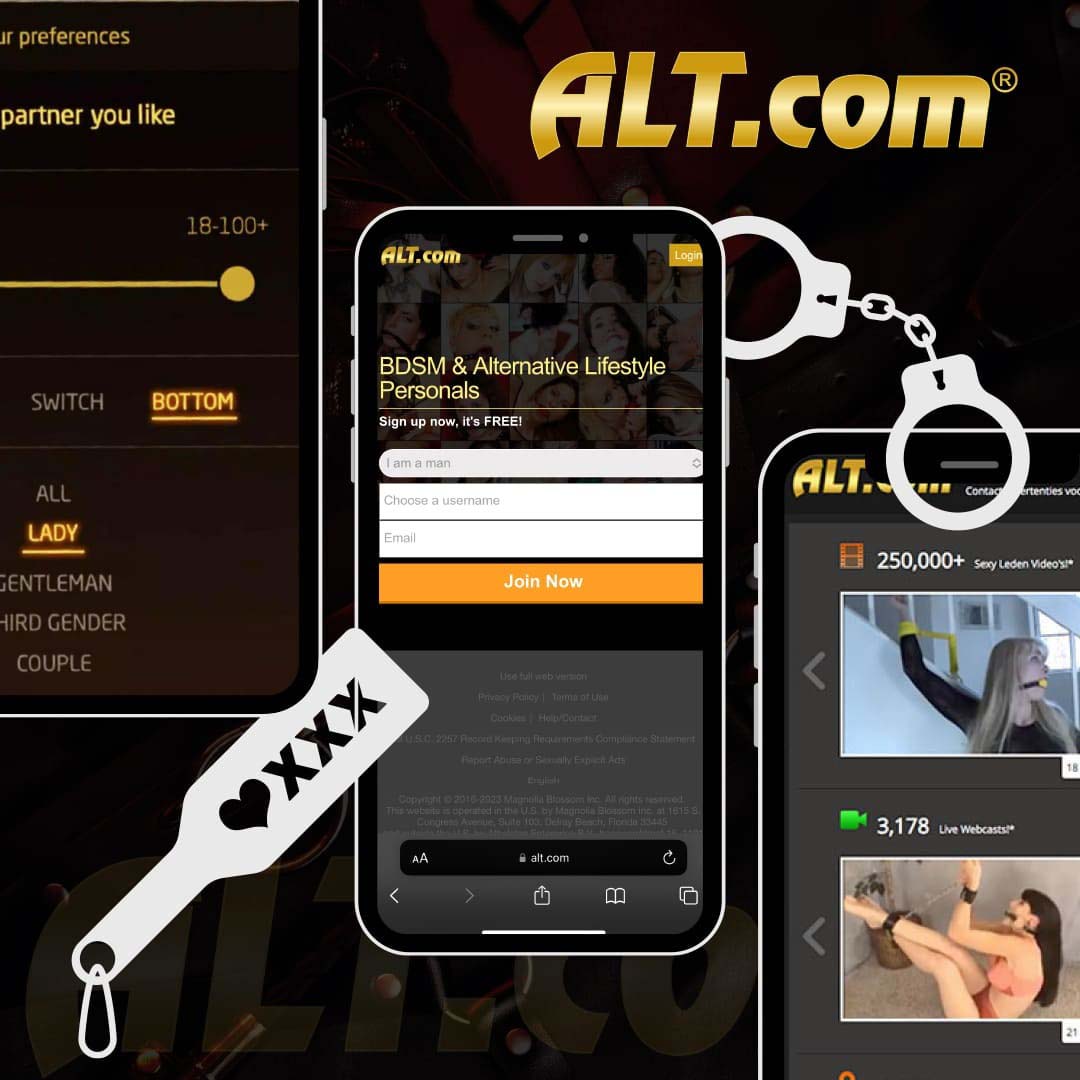 Pros
– Bondage, BDSM and more
– Good search function
– Live cams
– Very open-minded
Cons
– Not just swinging
– Sign-up is lengthy
Price
– Silver membership—costs $19.95 a month
– Gold membership—$29.95 a month
Alt.com is one of the alternative dating sites out there that offers plenty of kinks, including swinging. You'll probably even find people who like to swap partners who are into the idea of some kinky BDSM fun.
We'd say this site is for more experienced and adventurous swinger couples, rather than newbies. Once you find a couple to pair up with, try inviting them for drinks before slipping into your room for a hot night of passion.
Find adventurous couples on Alt.com
8. OutPersonals – Top Gay Swinger Site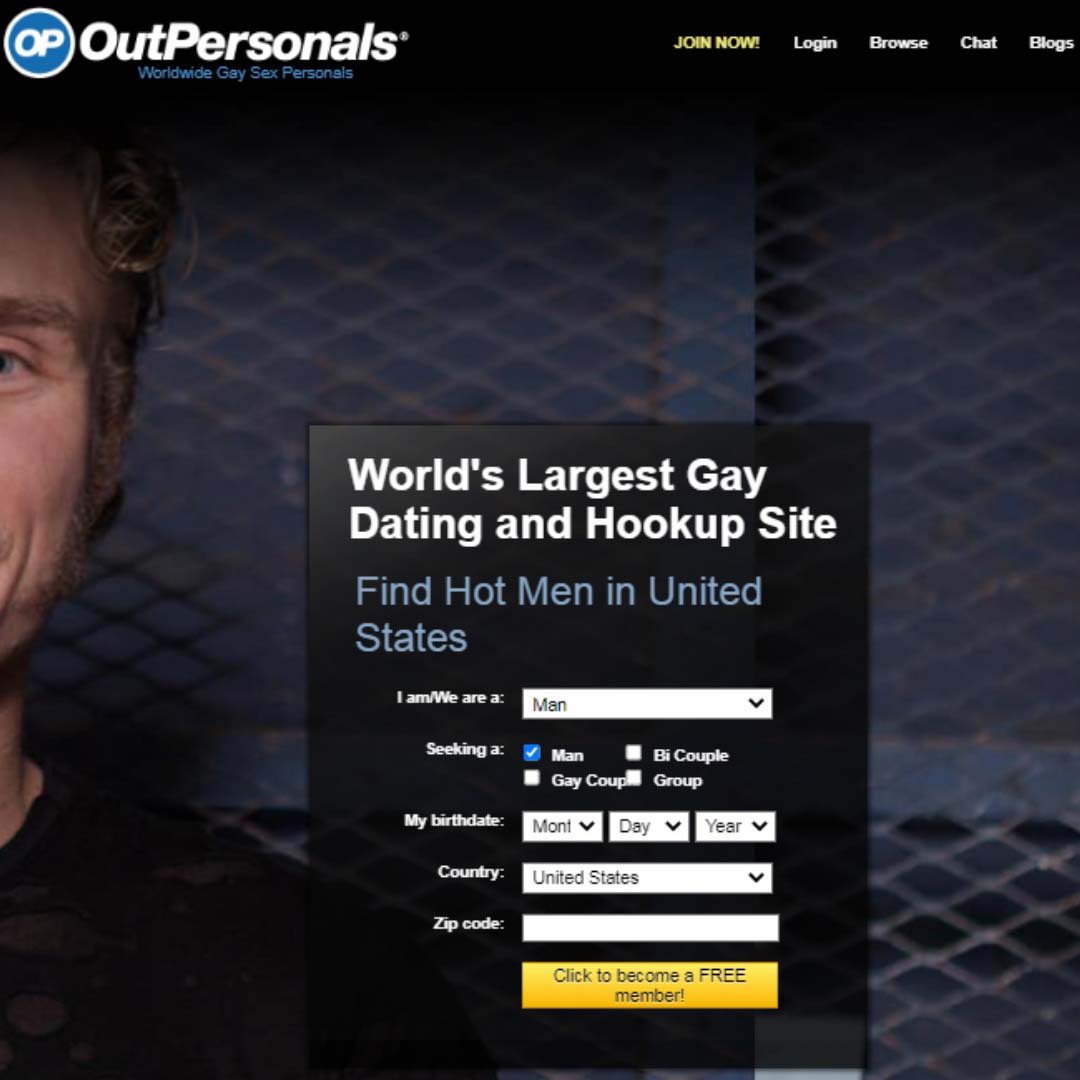 Pros
– Video chat
– Live web cams
– Top search function
– Cheap to join
Cons
– Fewer users than other sites
– All types of dating
Price
– Free basic
– Gold – $29.96/month
If you're specifically looking for gay or lesbian couples to hook up with, OutPersonals is our site of choice. It's got a great group of members who like the idea of being invited to swap partners.
Whether you're after soft-swing and oral sex, full penetration, a threesome or an orgy, this site will deliver.
Check out OutPersonals and get ready for the swaps to happen.
9. Get It On – Great for LGBTQ+ Swinging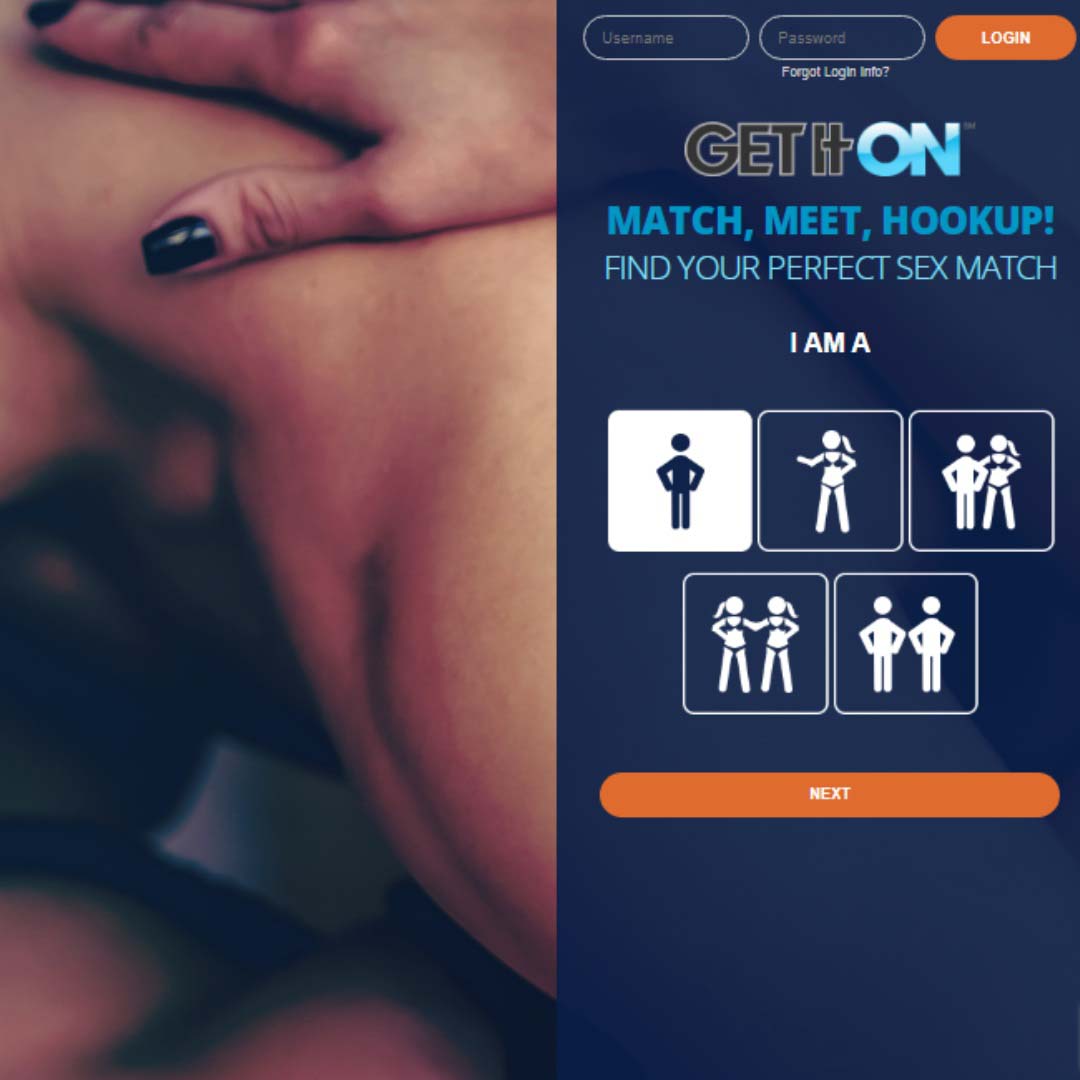 Pros
– Mobile app
– Lots of LGBTQ+ members
– Live cams
– Great matching algorithm
Cons
– Not much free
– Some incomplete profiles
Price
– $29.95/month
Made for people who are after some hot and steamy casual sex, Get It On is the perfect place for people into swinging to find their next hookup.
There's a large community here, so whether you just want a woman aka a unicorn, or you're after a full couple swap, you're likely to find what you're looking for, especially if you're an LGBTQ+ couple.
While you're more likely to get invited to a room for a drink than to find a party here, the site's reputation is top notch. Who knows what could happen.
10. Kasidie – Top Swinger App for Parties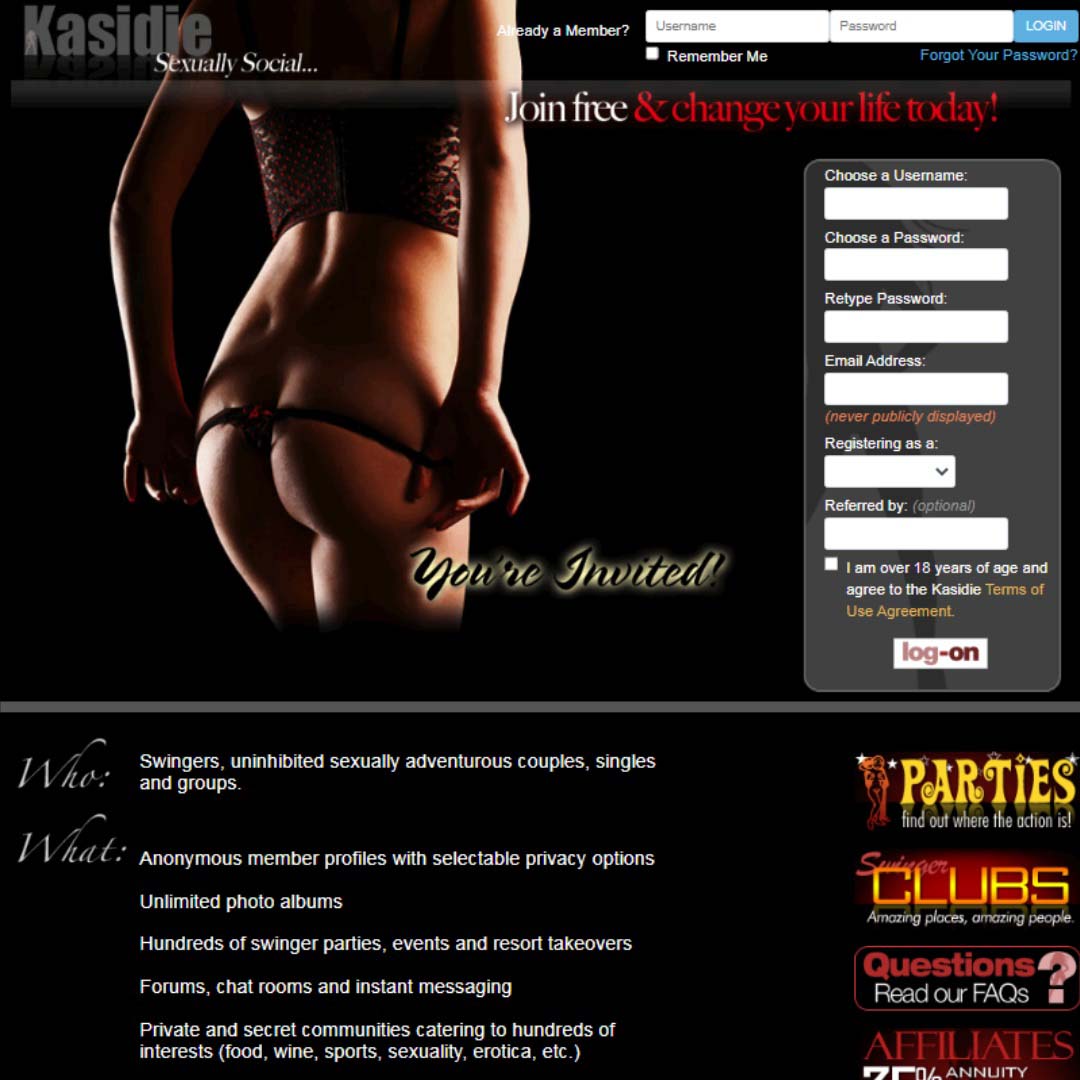 Pros
– Stacks of parties
– Swinger listings and community groups
– Lots of kinks and fetishes
– Plenty of users
Cons
– Fairly closed outside of events
– Parties may be a fair distance away
Price
– $19.95/month
– $45 for three months
If you're only interested in finding parties to attend to get fruity with hot couples, you have to download Kasidie on your phone.
As well as having hundreds of listings of holidays and incredibly sexy parties, you'll also find private community groups that cover specific kinks. While in theory you can hook up here too, in reality, people seem more geared to the events. They're still hot to look through, though.
Find a swinger party on Kasidie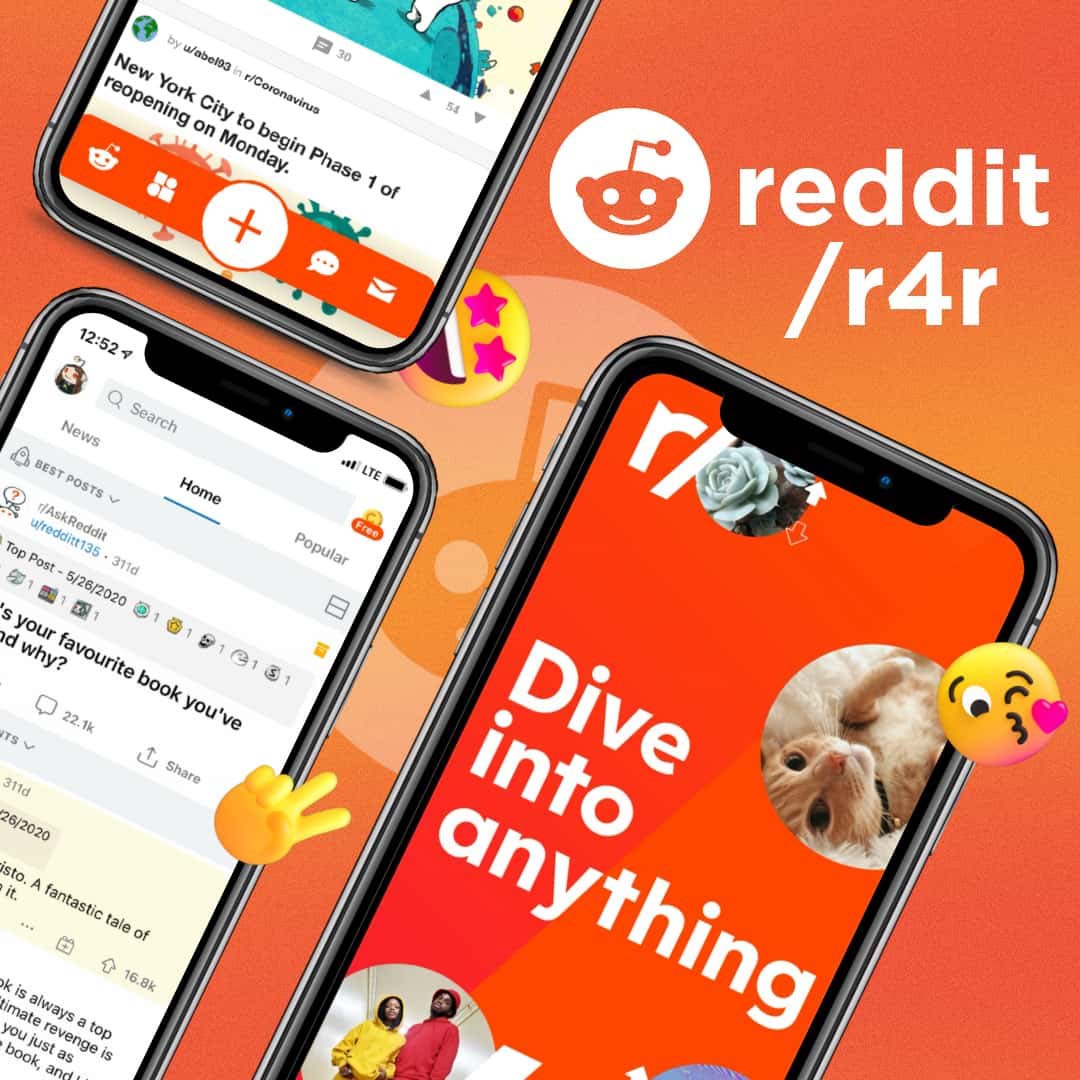 Pros
– Free to use
– Simple to use
– Works like personals ads
– Good chat threads
Cons
– Not really a "site" for swingers
– No pairing
Price
– Free
For those of you on a budget, Reddit Swingers R4R should be on your radar. While it isn't actually a dating site, it is a great subreddit to meet other swingers in your area, and works a bit like personals ads.
You won't get any matching here, though. You'll have to do the leg work and decide whether the couples there are the right fit.
Find swingers on Reddit Swingers R4R
12. Fetlife – Most Affordable Swing Site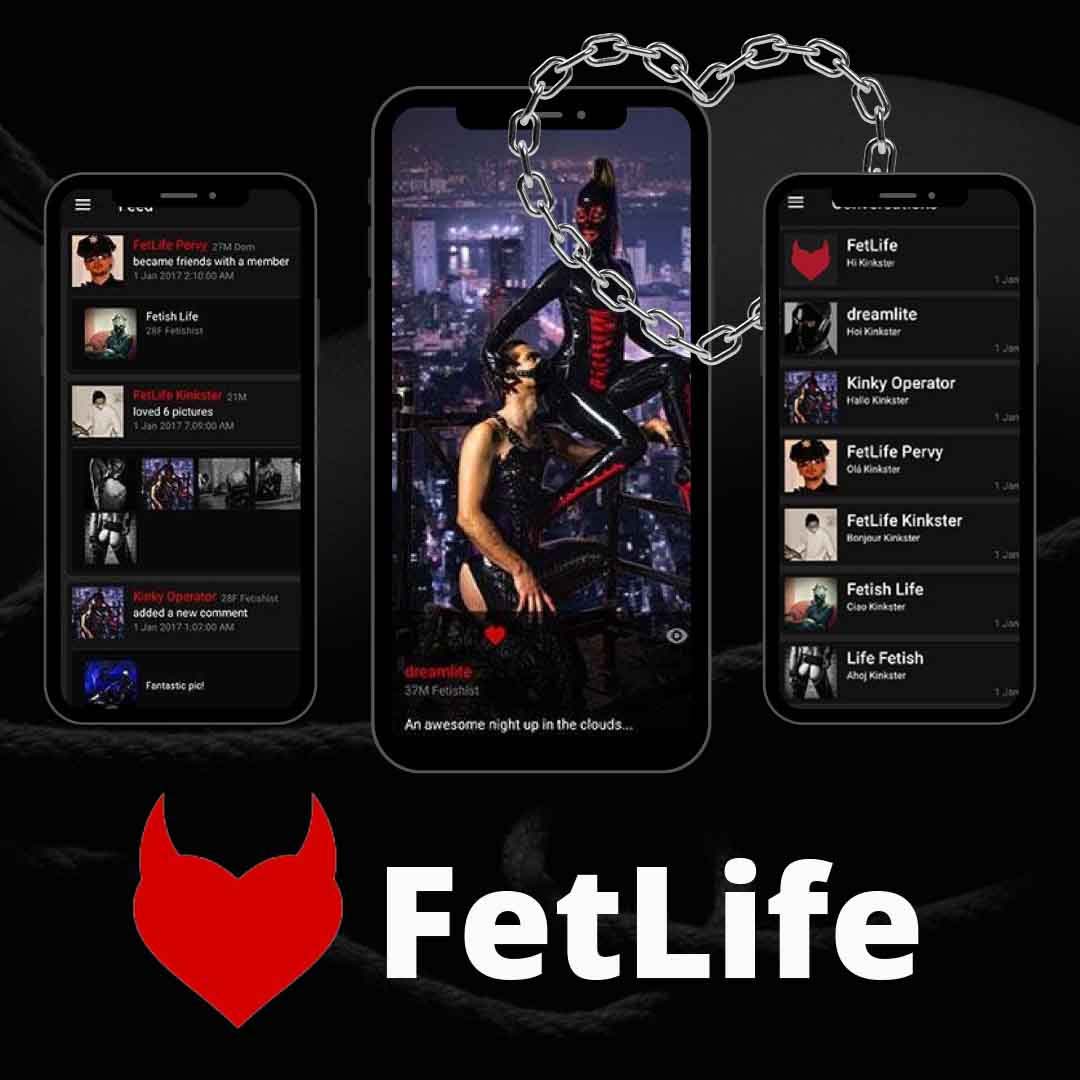 Pros
– Large range of members
– Affordable
– XXX videos
– Kinks and fetishes
Cons
– Outdated website
– Some inactive profiles
Price
– Free to use, $5 for premium
Fetlife is for those of you who love kinks and fetishes. It's definitely not for the vanilla minded, but then, nor is swinging!
You'll find plenty of events here, as well as lots of communities, but, before you search for a match, make sure you know what you're getting into. As well as swinging, you'll find people who will want to engage in other kinks too, like BDSM and dominatrix and more!
Check out Fetlife for kinky couple play
13. Tryst – Free Swinger Parties Site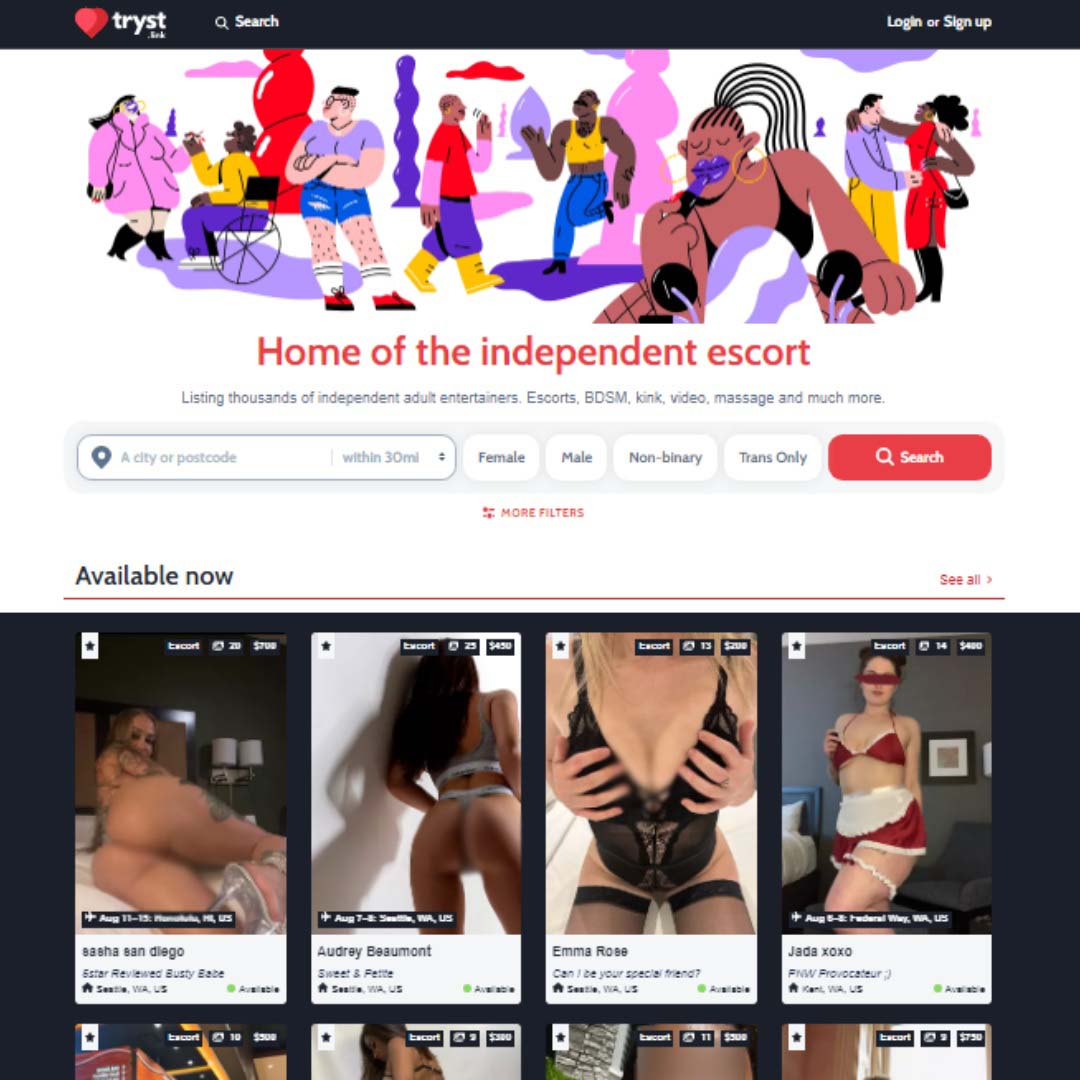 Pros
– Free
– Get notified if couples like you
– Longer term FWBs
– Match by location and interest
Cons
– Fewer users
– Not just for swinging
Price
– Free
Tryst has a pretty strong reputation for matching couples, which makes it a great app to sign up to. Because it uses geolocation to find potential matches you won't even have to travel to get your fix.
While it won't find you sexy events to attend, it will find you people that are interested in a longer term friends-with-benefits arrangement. There are advantages to this—you get to create the rules in your own room.. What more could you want?
14. Tinder – Most Well-Known Hookup App for Swinger Parties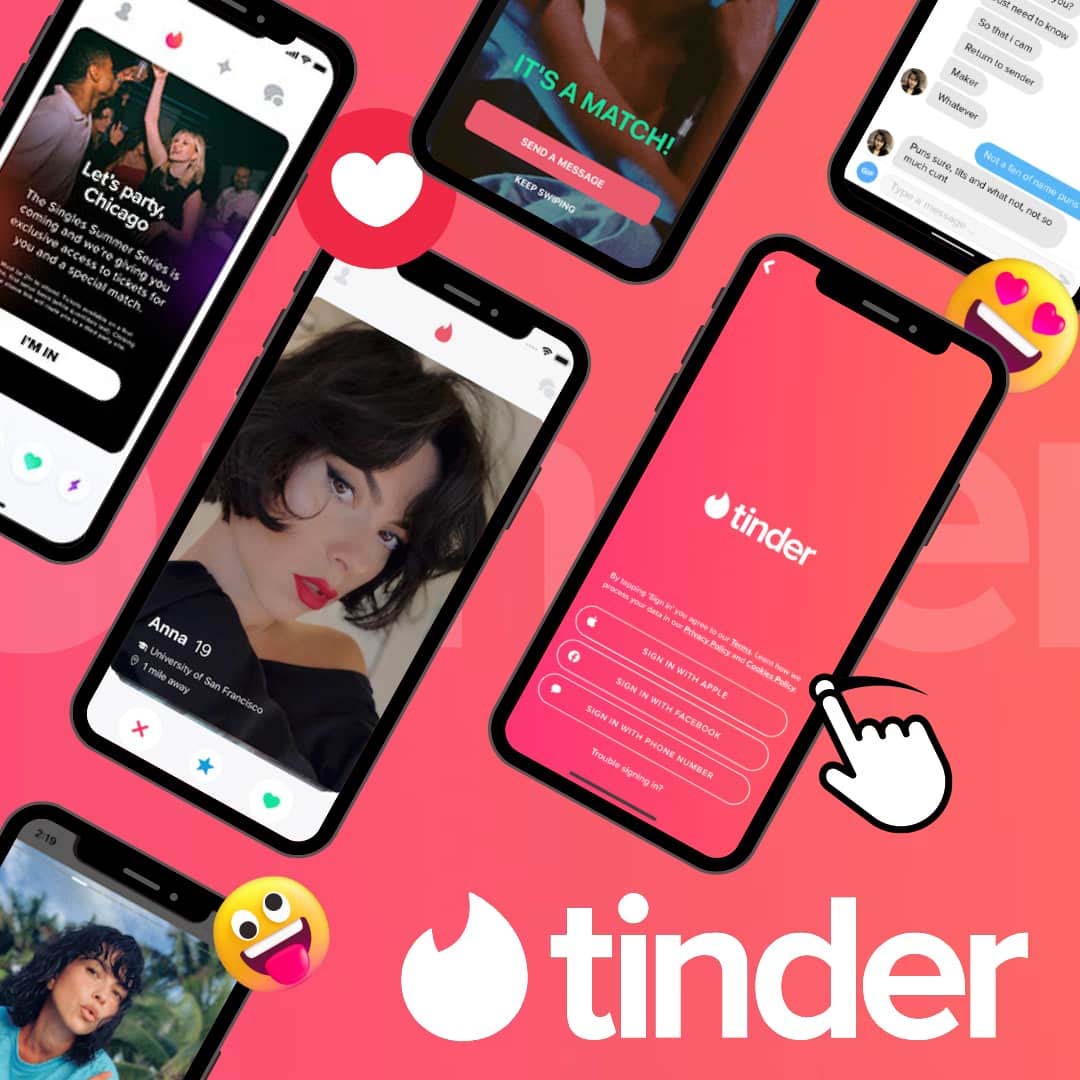 Pros
– Free
– Great for hookups
– Threesomes, couples and more
– 60 million users
Cons
– Not just for swingers
– Some fake accounts
Price
– Free
You all know the swipe right, swipe left drill, but did you know that you'll find stacks of swingers here? Whether you fancy a threesome, or want a full swap there are actually stacks of options for you here.
Sign up to Tinder and find a couple to hookup with.
Find Swinger Parties Near Me FAQs
Is Swinging Healthy for a Relationship?
It depends. Swinging is healthy for a relationship if you are both open and honest about your feelings. It's all about trust, and exploring your sexuality together. Set some boundaries and stick to your pre-agreed rules and you should be fine.
Related reading: Best hookup sites
What Are the Rules of Swinging?
The rules of swinging really revolve around communication with both your partner, and the people who'll be joining you. Set out your boundaries about what is and is not okay, and make sure you stick to them.
Remember to talk to your partner afterwards, so you both have a chance to say what worked and what you were uncomfortable with.
How Common Is Swinging in The U.S.?
Swinging is surprisingly common in the U.S.. Sex has become a lot more adventurous in recent years, and open relationships are less taboo, including swinging. More and more people are realizing that you can explore sex in plenty of ways with your partner—including full swaps.
Join Swinger Parties Today – In Conclusion
So, there you have it—our guide on how to swing, what to expect, and the top sites to use to couple up.
Whether you choose a dating site like AdultFriendFinder or go fully in with an events app, like SwingLifeStyle, just explore and have fun.
Go on now, we know you're keen to try it out.
Related reading: Best OnlyFans