Given how the USA mobile casinos have absolutely exploded in the last couple of years, we now have a more accurate idea of which online mobile casinos are the players' favourites. This guide will give you a list of the most popular titles, briefly describe what makes them generate so much interest, and outline the key strategic elements to have in mind while playing where applicable.
The Best Mobile Casinos' Catalog
All of the titles that we'll mention below, according to Estafa.info can be played at the best mobile casinos in the States. If any of what we're about to describe piques your fancy, be sure to go with the best online mobile casino that can make playing there worth your while by offering lucrative rewards and bonuses.
With that out of the way, let's jump right to the list: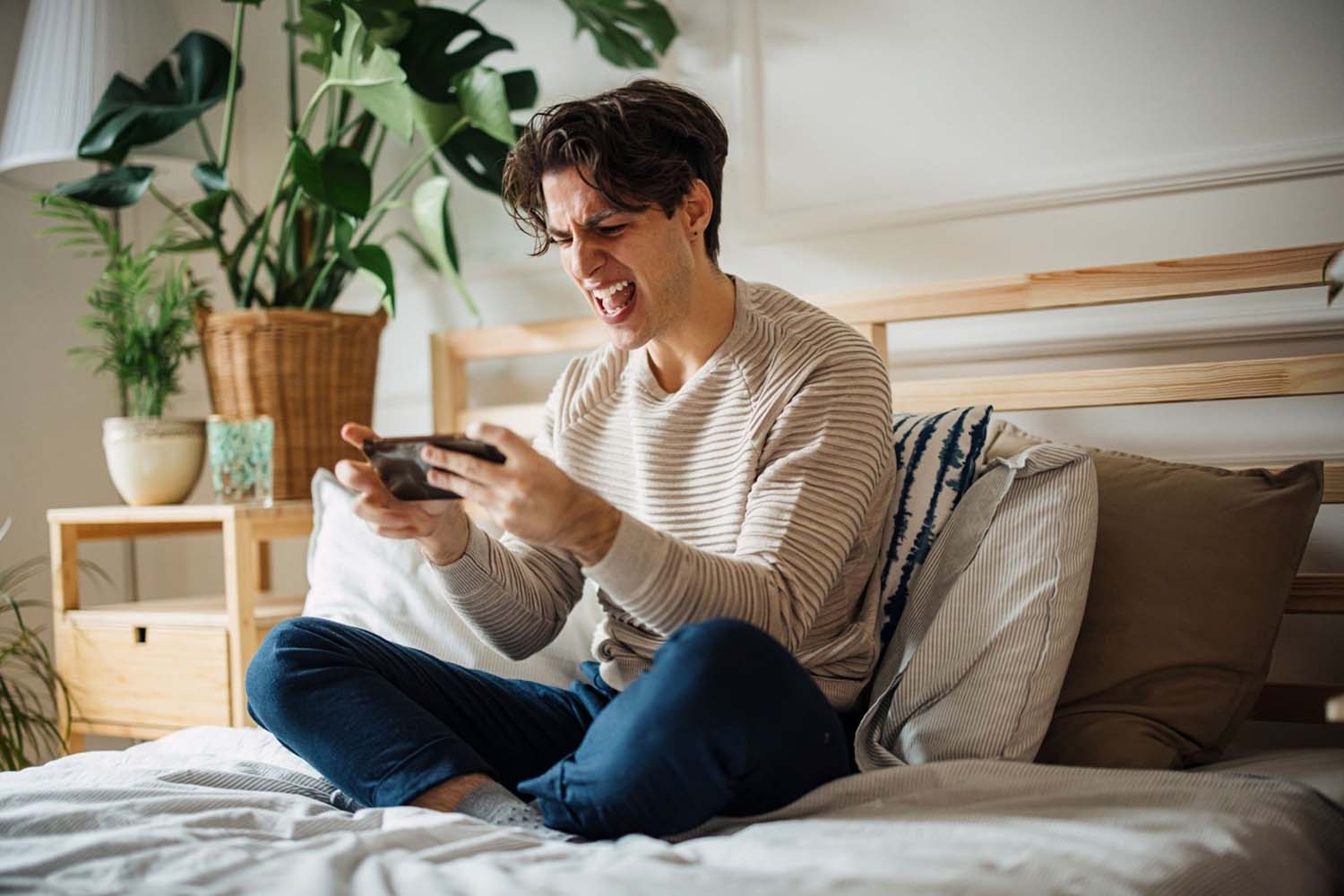 Book of Independence
Book of Independence is another staple you can find in USA mobile casinos. In essence, this is a slot game with a 5×3 grid structure and 10 paylines. There are many ways to multiply your winnings, including expanding wilds and a bonus event that triggers upon landing three scatter symbols or more. And the best thing is that you can jump in on the action with as little as $0,10.
As the name suggests, it contains a fair share of symbols and imagery that represent the US legacy. Examples include a bald eagle, Uncle Sam, and the Liberty Bell, as well as patriotically-coloured reels with stars and stripes. Of course, the game's soundtrack is none other than the iconic Yankee Doodle.
Blackjack Surrender
If you frequent mobile casinos in the USA, chances are you've played blackjack before. In addition to the standard set of moves you can make in the game (hit, stand, and split), Blackjack Surrender gives you the option to surrender if you find yourself in a situation where the odds are stacked against you.
The move becomes available after being dealt the first two cards plus the dealer's face-up card. If you choose this option, you will have half of your bet returned to you (in other words, the equivalent of accepting a 50% loss). Depending on the casino you're playing at, you'll be able to choose between early and late surrender, the latter of which is more typically seen at USA mobile casinos.
Monopoly Big Spin Mega Drop
This is a wheel-based slot game with free spins and progressive jackpots that's based on the ever-popular board game. The wheel is divided into 14 sections (8 coloured and 6 special). The coloured ones pay cash prizes exclusively while the special ones also throw in a prize (free spins or Bonus Wheel).
Much like roulette, the game allows you to divide your bet into multiple areas of the wheel (certain limitations apply such as not being allowed to cover colours or groups of numbers). To avoid repetition, the end of every round will also give you the option to re-bet. Some of the higher payouts include famous board game references such as the get out of jail free card or bank error, granting 200x and 50x, respectively.
place.
Western Gold Megaways
Finally, we have Western Gold Megaways, a slot game that takes you back to the Wild West. With its 6-shapeshifting-reel structure, there's a grand total of 117,649 ways to win. In addition, there's a bonus round called streak respins where the player gets to collect badge awards prizes straight from the sheriff, among which is the jackpot.
A measly $0,20 in your pocket is enough for one spin. If you want to bet more, there is an autoplay feature. Although it's 95,55% RTP is nothing to write home about, you can win a whopping 12,000x per spin, a sum that would make every cowboy shake in his boots.
Conclusion
The online mobile casino games we've covered today are soaring in popularity, so take your pick! Not only are they packed full of features that make them interesting, they're also perfectly optimised for an amazing mobile experience regardless of whether you are at your awesome home office or somewhere off the grid.