'The idea of genuinely trying to make something great for humanity was Steve's motivation from the beginning,' spells out Jony Ive of his brand's commitment to great design, 'and it remains both our ideal and our goal as Apple looks to the future.'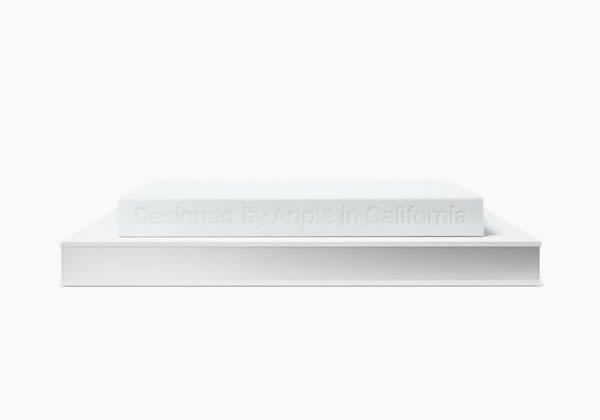 Steve Jobs's obsession for detail and his prolific relationship with the British designer are no secret, their work together defined the brand whose fortunes transformed forever with the arrival of their iPod. For the first time, two decades of Apple design has been compiled; in Designed by Apple in California, a publication of predictably simplistic aesthetic.
'This archive is intended to be a gentle gathering of many of the products the team has designed over the years,' Ive continues,'we hope it brings some understanding to how and why they exist, while serving as a resource for students of all design disciplines.' This is Ive's version of his idol's 10 Principles for Good Design.
Chronicling 20 revolutionary years of product design — from 1998's iMac to 2015's Apple Pencil — Designed by Apple in California features 450 images shot by photographer Andrew Zuckerman (renowned for his work documenting the natural world) in a 'deliberately spare style'; the design and manufacturing process laid bare in a rare look behind Ive's minimal smoke and mirrors.
'While this is a design book,' he explains in the book's foreword, 'it is not about the design team, the creative process or product development. It is an objective representation of our work that, ironically, describes who we are. It describes how we work, our values, our preoccupations and our goals. We have always hoped to be defined by what we do rather than by what we say.'
Designed by Apple in California is available now in select Apple stores worldwide, priced $199 for the small edition (10.20" x 12.75")
, $299 in large (13" x 16.25")
.