While interviewing Nadia Lee Cohen I end up doing — of course — what I specifically hadn't wanted to do: evince exactly the sort of cultural presumption her work expends considerable energy skewering. To wit, I assume the fez-wearing, movie-going, woman-surrounded bear in The Bear is a male, and suggest she's saying something interesting about gender-relations by making the male bear simultaneously ridiculous and potentially dangerous.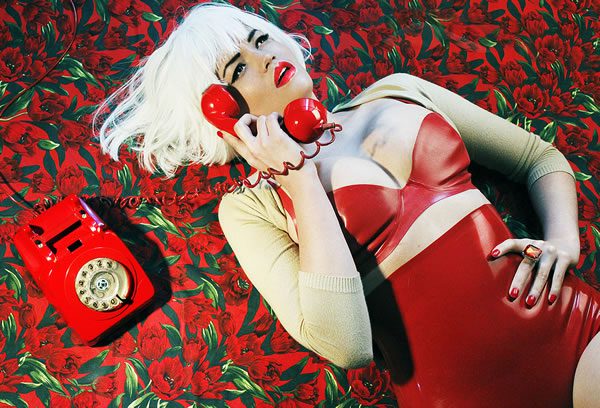 The slip isn't lost on her, though she's nice about it. 'I believe that you may have just endorsed exactly the response that I try to engender,' she observes gently. 'I mean, in that I instigate the narrative and the viewer completes it. For example, who's to say that it isn't a female bear? and that if it is a female bear that she couldn't be equally capable of being unpredictable and ferocious?'
Without considerably more ursine expertise than I can claim — or, indeed, a more nuanced knowledge of the demographics of the fez — I can hope to mount no effective defence. In any case, the reader can benefit from my blunder, which at least does emphasise the kinds of tricksy things Cohen is doing in her work.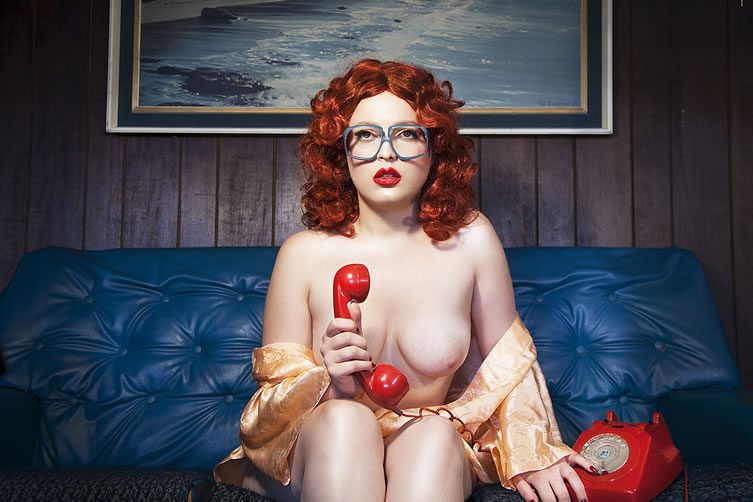 On the one hand, there's no denying the sexiness of it, the sultry, frank and often overtly erotic angle it takes on the naked female form. On the other hand, it's arch and culturally omnivore: gorillas and bears make frequent appearances, and the gaze (at least, my male one) is rarely left without the feeling it's being gently mocked, or at least excluded from some kind of arcane, secretive joke.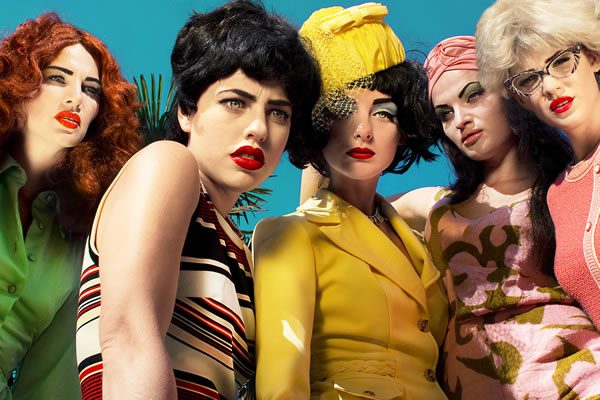 We see the women in The Incident from the point of view of a baby in a pram or something unedifying on the floor; Pippa (from the series 100 Naked Women) could not seem less concerned with what the viewer might think of her as she enjoys her pizza on the couch. Overall, the aesthetic might be described as John Waters meets David Lynch in a world that's decided the values of an exploitation flick might not be so bad after all — if the women are in charge.
'At first glance,' she says, 'I can see how my work may be — is — reminiscent of a time characterised by male objectification of women. But to me the 'looks' of those eras are aesthetically pleasing, so why shouldn't I be able to reference them and use them in my sets and styling and models? Also, the way I photograph the women turns the quaint, outdated associations on their heads. The women are front and centre, they're unique and idiosyncratic, they're their own people and the frame of my picture is theirs. They are not one bit passive.'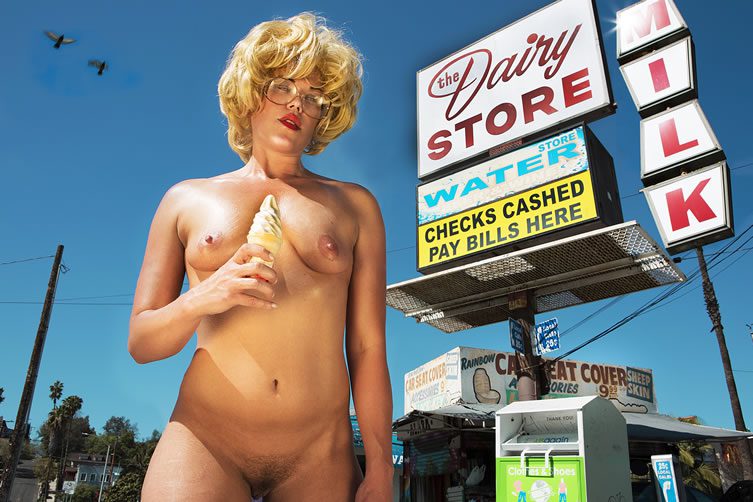 These reversals, I suggest, allow the women to speak for themselves in exactly the visual vocabularies that may once have been used to subjugate them.
'Well, obviously I want my images to be aesthetically pleasing, and there is nothing quite as pleasing as the female form in all its glorious shapes and sizes. And why shouldn't we be able to strip outdated historical mores of their associations and still have access to their aesthetic appeal?'
There's a strong narrative aspect to many of the photographs; whether surreal or erotic or comedic or melancholy, most of them either tell a story or insist that there's one waiting to be told.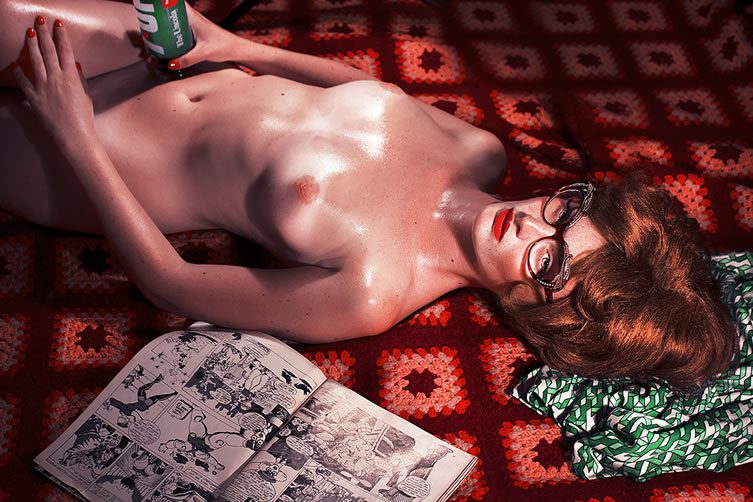 'I just get bored with anything typically pretty, and I enjoy the melancholic, both in art and cinema. The models act out a part in the photograph rather than just standing there looking pretty. When choosing my models, the most important feature for me is that they have characterful, expressive faces to embody the part I have previously imagined or explained. The resulting image hopefully evokes a sense of uncertainty in the viewer and encourages them to linger a little longer.'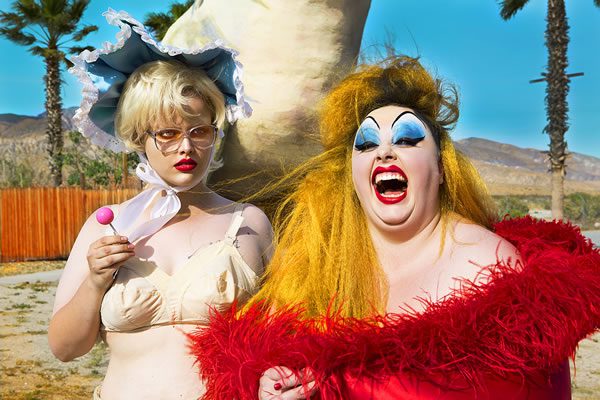 It makes sense, then, that after a very hectic 2015 this year may see Cohen moving into narrative film, perhaps with a short. That's not to say that she wants to leave still photography, though: her vision is for 'a little low budget indie film that appears like a series of strong photographs', so fans of Buffalo 66, Mulholland Drive and/or Pink Flamingos (Lee Cohen's already worked with Divine, after all …) should keep an attentive eye out. In the meantime, a little time spent immersed in the confrontational, sexy, welcoming-yet-uncompromising, occasionally downright weird world of Nadia Lee Cohen's photography is quite enough to testify to the appeal of her distinctive eye.