Spring is finally here! Bar a few random hailstorms and bad footwear decisions, we're all feeling a slight more cheery. Hurrah then for razor clams and spring beets, brightly coloured floral motifs and zesty colour palates. What am I on about you say? Well, I recently returned to the wonderful Whitechapel Gallery after a long absence. For some reason my arty priorities had recently left out the noisy, buzzy and still-a-tad-grim quarter of East London and so decided to return for two good reasons – the Whitechapel Dining Room, and the folklore-inspired exhibition by Transilvanian twins Gert and Uwe Tobias.
Specially commissioned for the gallery, the brothers have created a series of woodblock prints, paintings and ceramic one-offs for this major exhibition. Including works created since 2008, the collection has not been shown in the UK before. The colourful, sensitive and vibrant works have a real energy to them. Inspired by folklore with influences from a communist-era style, their modernist collages instill the sense of handmade and found objects, such as life was during that period. Much like assembling a feast or making do and mending, the pieces are playful with a sense of domesticity.
The palate is an optimistic one with an abstraction flowing throughout. Their typewriter works have an antiquated aesthetic to them while the large-scale colourful woodcuts on canvas are bold and graphic – somewhat apart in terms of aesthetic. It is the relationship between art and craft that is interesting here. Folk art we know is almost the opposite of fine art and would be made by collectives of poor, hard working people – often a family around a kitchen table. All these elements make for an exciting 'welcome to spring' exhibition by the talented twins.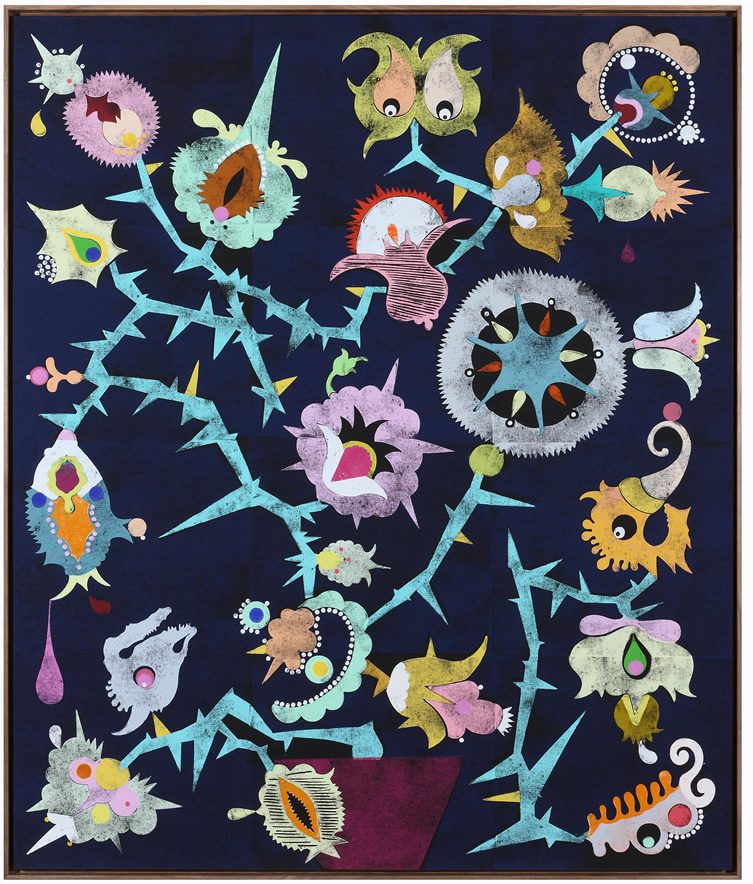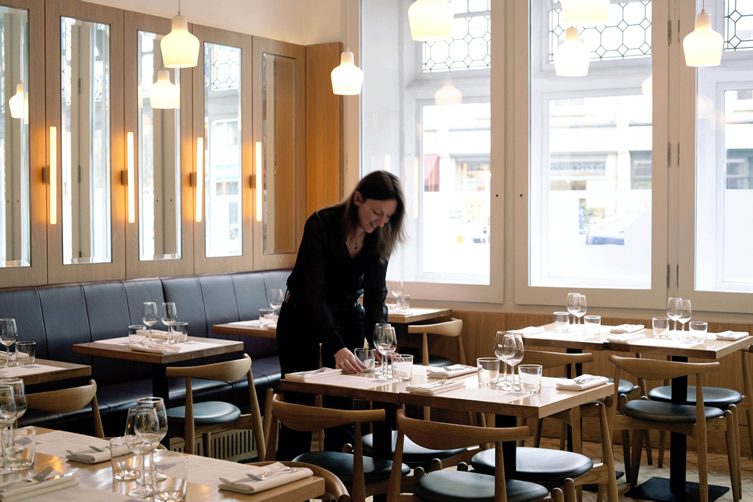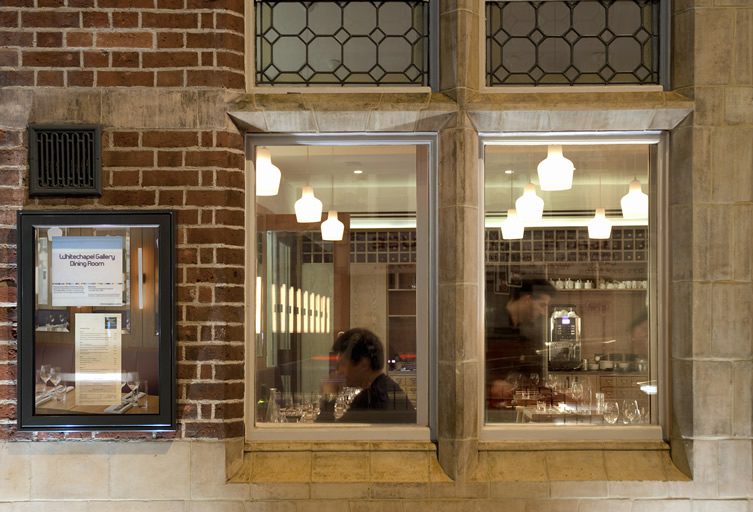 We know that food and art go hand in hand, and the larger galleries now offer both – inspiration for the eyes and the belly I concur. Whitechapel Gallery was one of the first to do this properly and, under Angela Hartnett's executive instruction (along with senior head chef Emma Duggan), the Dining Room is as good as it ever was. The tiny and oaky space is somewhat of a haven from the bustle of the streets outside. As you enter, the smell of herbs and butter warm you from the inside, the polite staff have your filtered sparkling water at the ready and you forget being hassled on route via Brick Lane.
The artisan bread from E5 on Broadway Market is wonderfully spongy and fresh, we scoff greedily and ask for seconds. The 'small plate' of the sweetest Dorset razor clams is plenty for two and my favourite dish on the small and perfectly considered menu. Matched with peppery radish and spring onion, the clams are sliced and served in a buttery sauce back in the shell. The charred sprouting broccoli with roast (yellow) beetroot and the creamiest rosary goat's cheese I'd ever tasted remind me I need to build the barbeque first thing in the morning… Spring is here! Beautifully colourful and inviting, both dishes disappear pronto, we wash them down with the recommended Sebastian Vaillant Valencay – which is bright and light, and I'm glad I asked. Spoilt in every way we finish with the dessert special of salted caramel tart, which is heavenly. Sweet, crunchy, salty smooth, just like mama used to make.
I'm sorry I forgot about you Whitechapel, it won't be happening again!
***