I recently spent a very interesting evening exploring the Barbican's new exhibition, Bauhaus Art As Life. I went to the Bauhaus-Archiv in Berlin many years ago and have been hooked on all things Bauhaus every since. The art and design school itself was only open for a short time from 1919 to 1933, but its influence was far reaching and long lived. I won't go into lots of detail about the content of the exhibition, I thoroughly recommend you go and check it out for yourself – it's on until 12th August.
But a few things struck me that I thought might be worth sharing…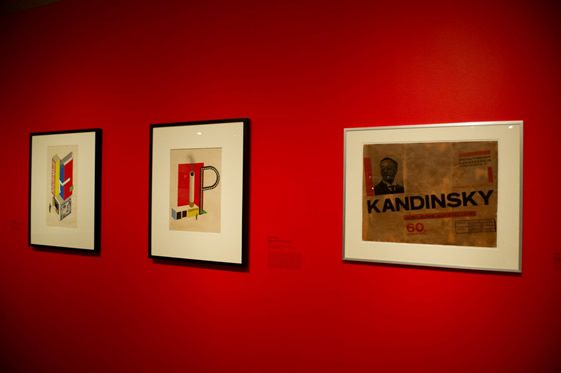 The first was the sheer breadth of disciplines covered and how they fitted together. As someone whose formal art education was limited to painting and drawing, I was tingling with envy. The Bauhaus was working towards a utopian ideal of the "building of the future," which would combine all the arts in perfect balance. It was therefore crucial for students to have an understanding of visual analysis, nature and materials, and colour and form, before specialising.
Having completed a preliminary course in these things, student moved on to one of the workshops: stone and wood sculpture, cabinetry, glass, metal, pottery, weaving, printmaking, bookbinding, wall painting and stage. Practical training was underpinned by on-going theoretical courses in colour, composition and construction.
With that range and a faculty that, at the beginning, included Paul Klee, Wassily Kandinsky and Johannes Itten, it's no wonder the Bauhaus produced so many great artists and designers.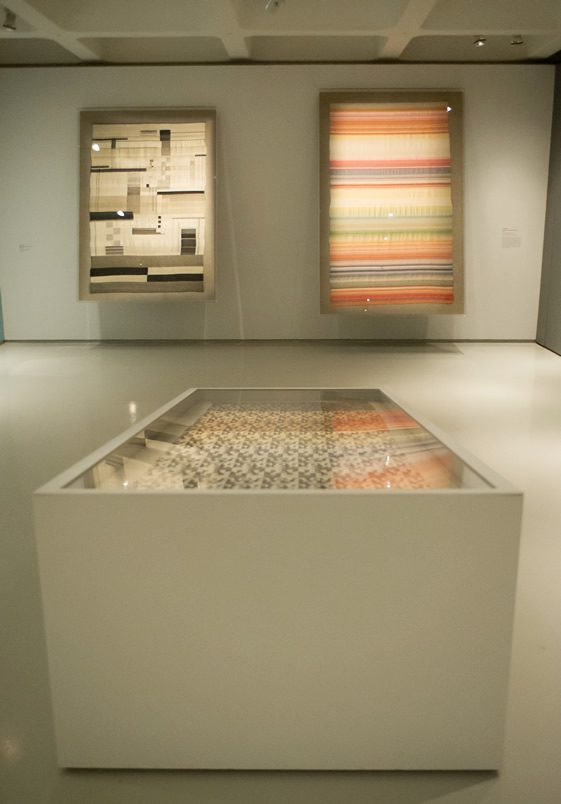 The second thing that I found really interesting was the evolution of the school and its approach. It started with a focus on painting, drawing and craft, a manifesto that called for a return to craftsmanship and a highly experimental approach.
By 1923, it had moved away from its expressionist image and in some ways, from art towards design. Constructivism and De Stijl were big influences and Laszlo Moholy-Nagy joined the school. Under pressure to make money from what was being produced, the 1923 exhibition, showed what the Bauhaus was capable of.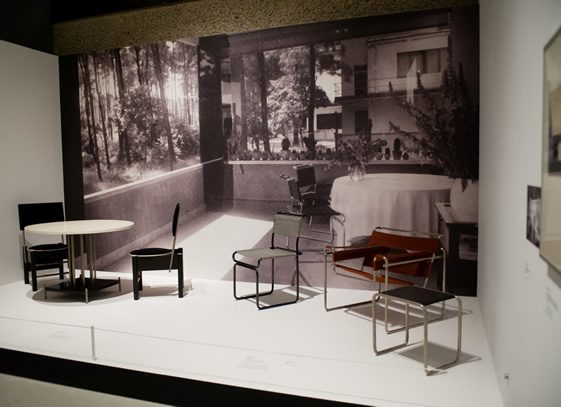 Under increasing pressure, after that point the pendulum swung in favour of commercialism, and sadly a lot of the experimental freedom that had defined the art school was lost.
I was left with a real sense that for a moment in 1923 they achieved the perfect balance; of art and science, of experimentation and application, of head and heart.
The final thing I noticed was the Bauhaus' women. The male members of the school are household names, at least in the design world; Walter Gropius, Mies van der Rohe, Laszlo Maholy-Nagy… but the women are less well known. Gunta Stolzl was the first female 'master.' Marianne Brandt designed my favourite teapot of all time, which I first spotted at the V&A's modernism exhibition in 2006. Ruth Hollos-Consemuller, Martha Erps, Katt Both and Ellen Auerbach are now also women I need to go and learn much more about.