Its author Philipp Meuser calls it The Illicit Guidebook, and its pages give a unique insight into one of the most fascinating cities you may never visit. We all know of the dark undertones to the elaborate communist architecture that swamps the capital of the "Democratic People's Republic of Korea" – but that doesn't change this being an utterly compelling document of architecture and culture in the world's most isolated country. As Meuser says, "Pyongyang is arguably the world's best preserved open-air museum of socialist architecture", and his two volume book – Pyongyang Architectural and Cultural Guide – gives us unprecedented access to that museum.
Whilst the grand Soviet-style public spaces, towers and monuments are breathtaking in their scale and style, there's also truly fascinating cultural insights – hairdressers and subway cars – that hint at how day to day life may go on behind the country's curtain of secrecy – the rare glimpses of human life in the images are the most engaging. "At the time of publishing, an unannounced or unaccompanied trip to the North Korean capital is tantamount to an act of espionage, and a carefully monitored group tour is almost the only way of exploring its architectural monuments", states Meuser – but he's managed to scratch away at the surface just enough to offer perhaps the most incisive study of Pyongyang culture I've ever read.
Given an extensive resource of images by the Pyongyang Foreign Languages Publishing House – Meuser had to agree to a contract stipulating he publish them without critique. That resource forms Volume 1, whilst in Volume 2 the author delivers a sobering view on this repressive nation. We've got a series of exclusive images from the books, and so compelling are they, that we're spreading them across two posts. Here's the first…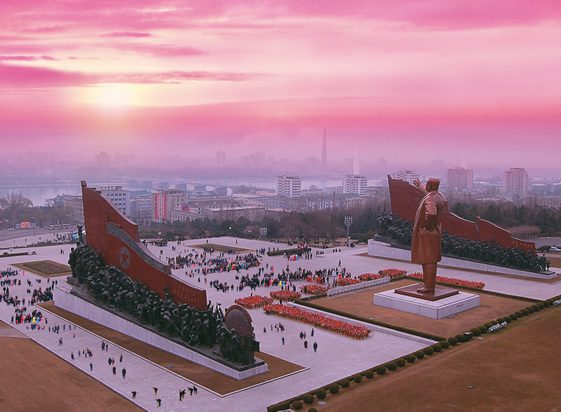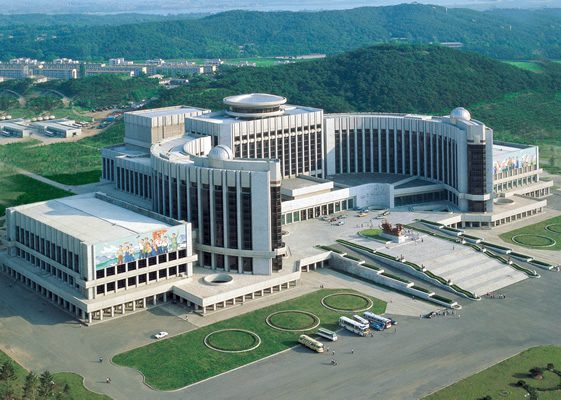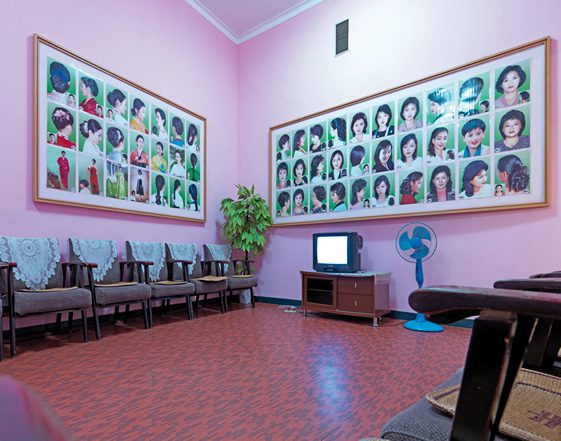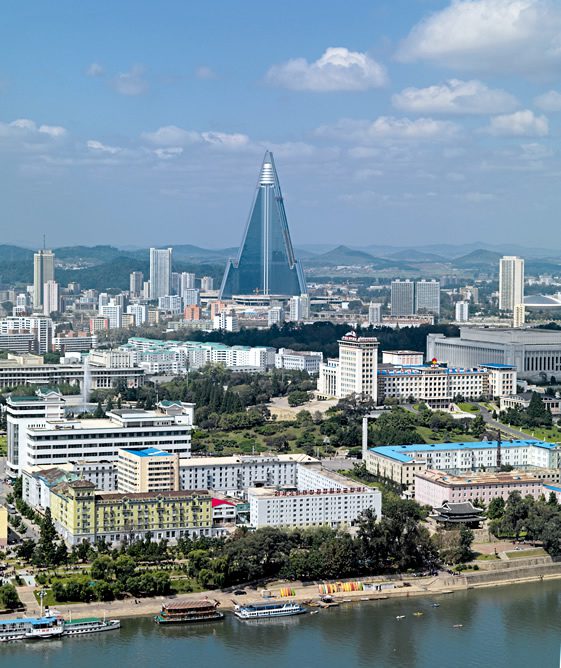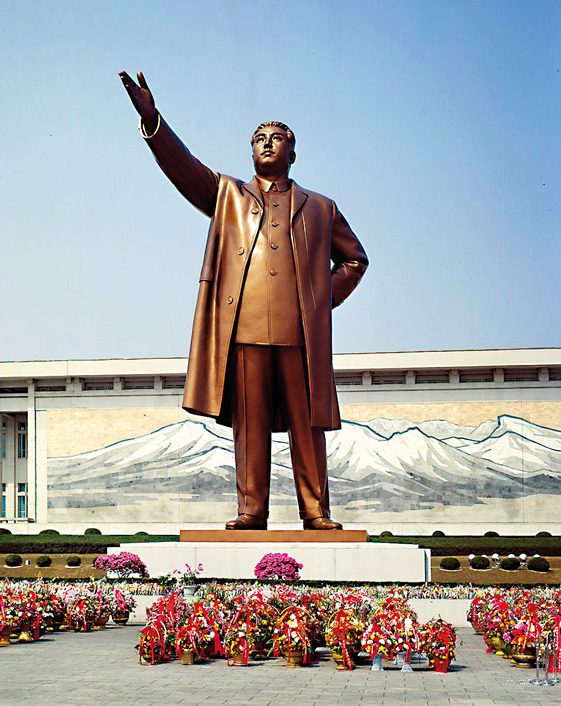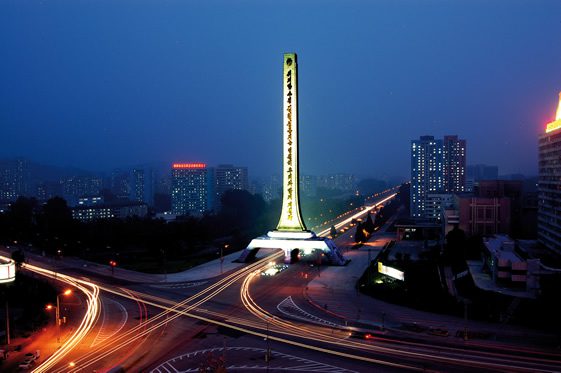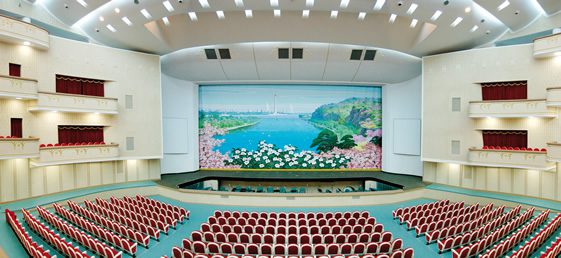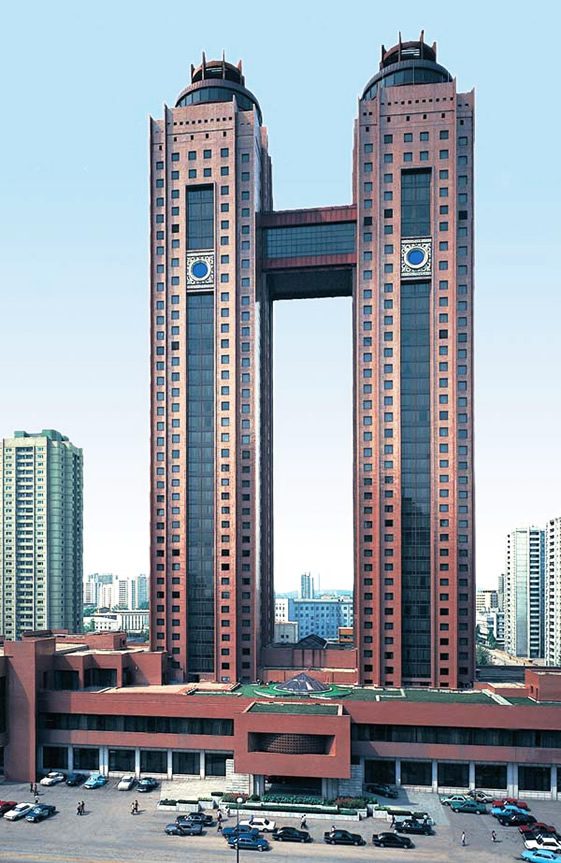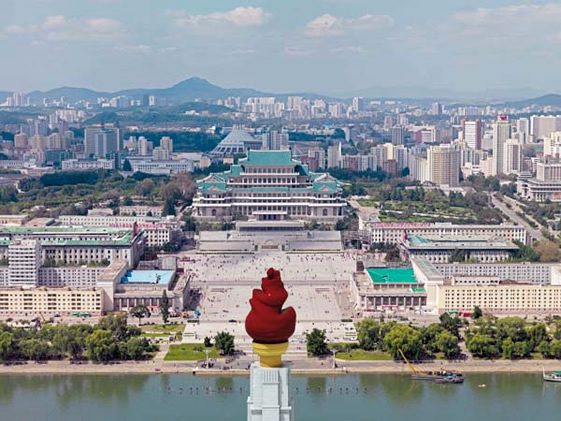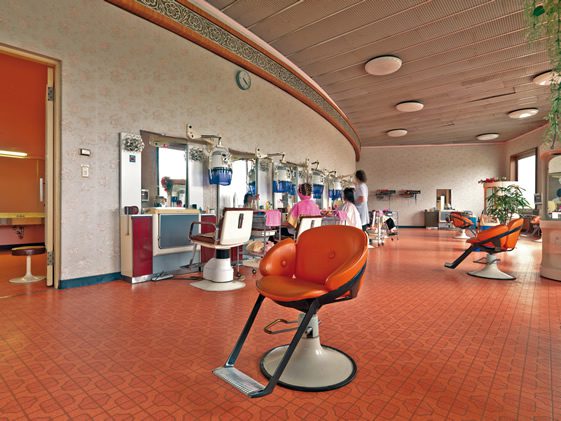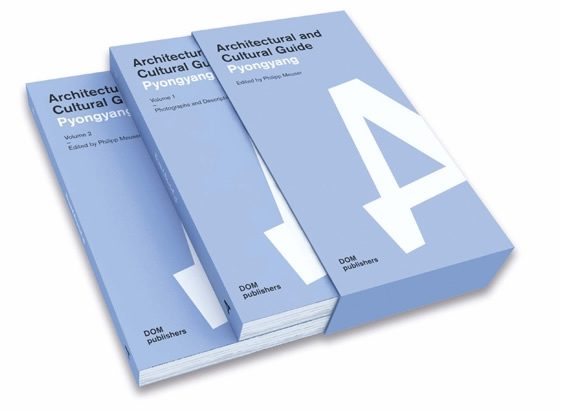 Pyongyang Architectural and Cultural Guide is published by DOM Publishers and retails at €38.